Hello! How are you doing? The lovely people at Nathan are giving one RER reader my favorite running hand held water bottle and belt for all your summer running needs. Enter at the bottom of this post! But first let's talk running and eating and all that stuff.
Okay there is a lot of randomness today . I guess that's how it is every day. I'm used to it.
I went to Ralph's earlier for some necessities (read as: seltzer, Sriracha, cashews and whatever else I randomly throw in).
Did I tell you I have a friend who works at Ralphs?
Yeah.
One time one of the employees walked up to me and said, "I see you run on the path everyday. I live in the apartments right next to it."
I didn't really think it was a big deal, but was a little embarrassed since I'm not a very attractive runner and am always blowing my nose in my shirt and taking very LOUD phone calls mid-run.
Luckily, being a blogger for so long has killed any pride I had and I am kind of okay with looking like a booger faced weirdo.
But the next time I saw him he was like, "How was your run today?"
This is a problem.
But probably not for the reason you think.
If you ask me about running I will enthusiastically talk about it. Um, my full time job could be considered a 'running food blogger' (depending on the day) so I truly LOVE talking about running and eating and everything it entails. Get me in a food store, talking about running and I'll never stop!
Moral of the story: If you give a mouse a cookie he's going to want a glass of milk. If you ask a Monican about running she's going to talk about running even if you were only doing it to be nice and don't really care about running now you're stuck in a conversation with a  very loud Mexican who loves marathons and ice cream.
Speaking of weird stuff at the store…
Why did Fage create all these new savory flavors of yogurt?  There was one with tomato or something the other day that was on clearance. We get it, yogurt is fancy and Mediterranean and therefore healthy. But I am neither fancy nor Mediterranean so I don't want to try it.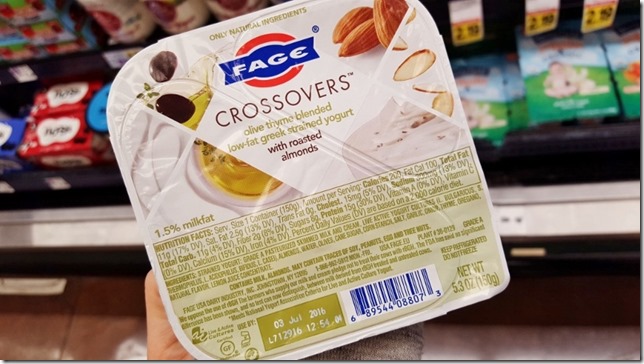 I grabbed one of the ones with chocolate chips. It was amazing.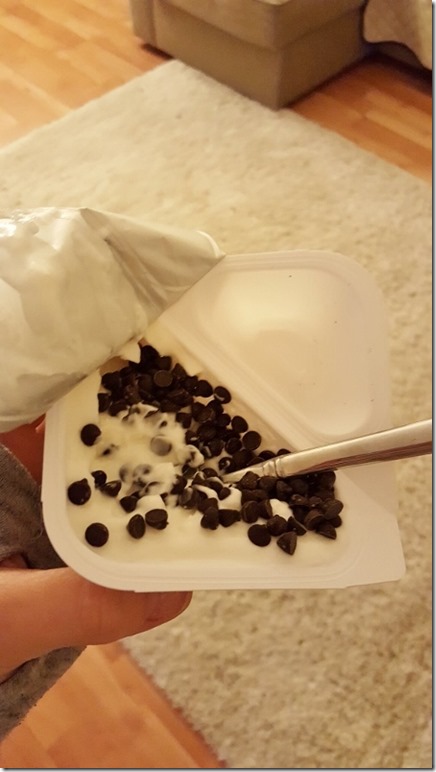 I also saw a sign at the store for milk but it was playing off of the latest internet food obsession = fancy toast.
And one of the toasts featured looked like it was PB with bacon. Have you tried this combo?? I am going to try it tomorrow!!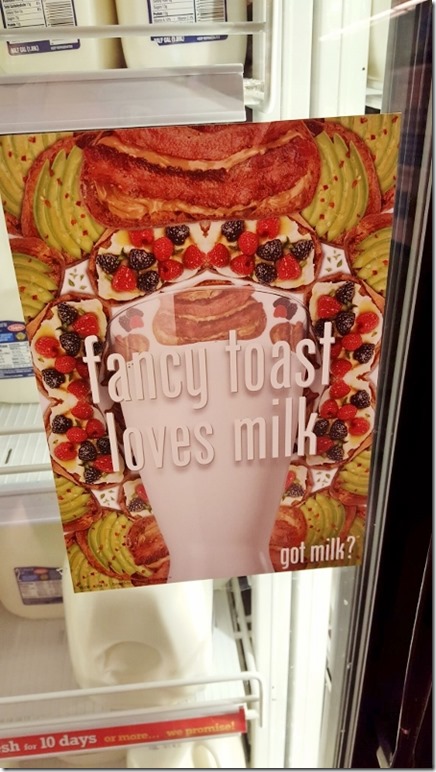 Nathan Sports Hydration Bottle Giveaway
I prefer handheld water bottles over waist packs or camel back style ones for marathon training. I know they don't hold as much water, but they don't bounce and it just seems easier to drink on the go. I have tried so many different water bottles and fuel belts and packs in the past but ultimately I love this one:
I have also been digging the Nathan Sports belt to hold my phone. It doesn't bounce and is easy to wear and wash (but I don't wash it that often just when it stinks too bad).
I've been wearing a black one and Mr. Nathan (or is that his first name?) sent me a pink one. This made me so happy. It's the little things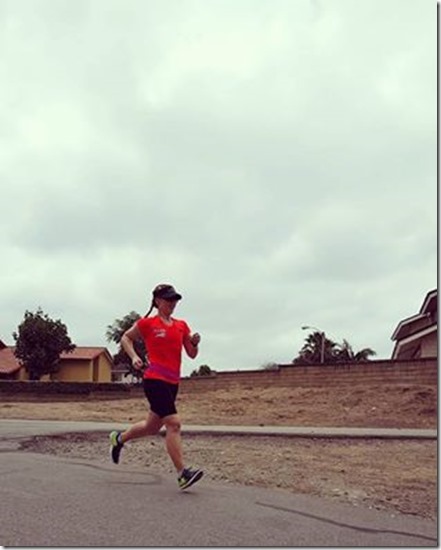 The lovely people at Nathan Sports are giving one RER reader a running belt and water bottle. If you aren't familiar with these running must haves this might change your life! (Enter below to win.)
Also… I saw this running encouragement  on my run and wanted to share.
Is it sad if I write my own encouragement in chalk on my running routes??
To Enter: Leave a comment on this post.
Contest is open to residents of US and Canada. Closes Saturday at midnight.
You get to choose the color if you win – it comes in 4 different colors – black, pink, blue and grey.
Winner gets a Speed Shot Plus Insulated Handheld Hydration Bottle AND a Hipster Waist Belt.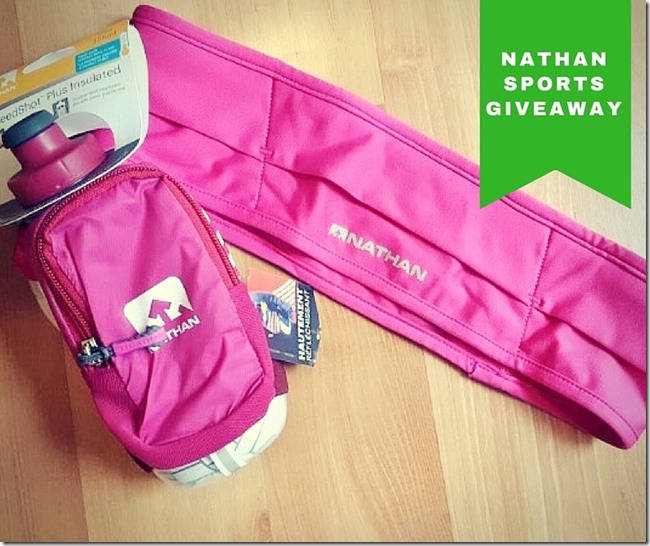 Question: Is it normal for people to say they see you running?
Is it normal for you to jump into a conversation with them on your training, fuel, favorite socks, anything else…
Note: Prize and samples are provided by Nathan Sports. All opinions are my own.