This morning I took the newest addition to my race shirt collection out for a test drive.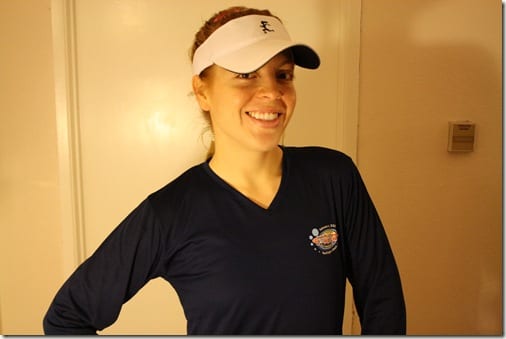 This is the Surf City Marathon shirt – long sleeve, wick wear, dark blue. I don't like that it's long sleeve since the majority of the year I wear short. But I do like that it is gender specific – this is a Women's shirt, they had Men's/Unisex too. The difference between the Unisex and Women's = the W's was slimmer fitting and V-neck.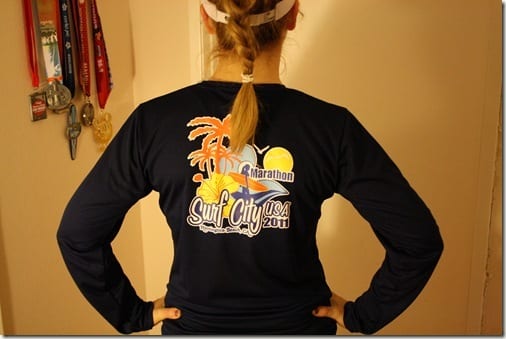 Breakfast was quick because I have an early morning meeting – yogurt, bagel, coffee.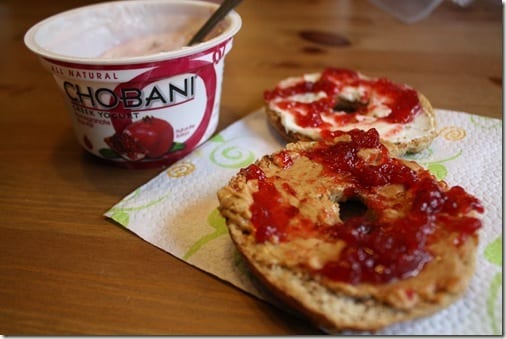 Question of the Day: When am I going to stop getting pimples?!?!
Can I walk around with my finger like this all day? Hmmmmm…