I actually ate breakfast at a decent breakfast hour this morning and ended up hungry for lunch at 10am. I somehow managed to stall until 11:30am (thanks to a hunk of bodillo).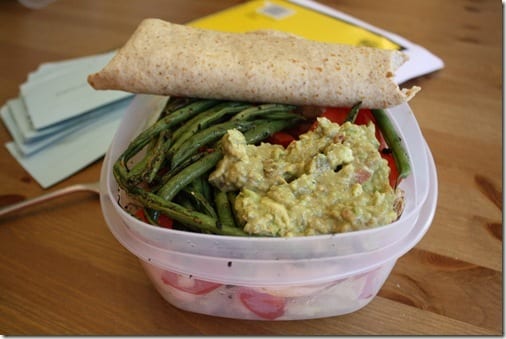 I consulted Twitter so see if I was safe to drink a bucket of iced coffee at 3pm and still be able to get to sleep tonight. Emily had the best and most accurate answer:
  Anyone want to Gchat since I'm going to be up all night?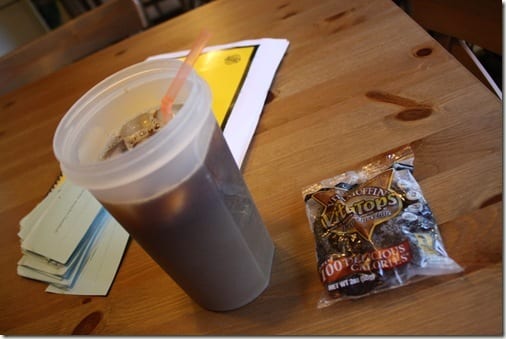 I had grand plans for a stir fry for dinner, but my Wok is Rusty!!!
Does anyone know how to fix this? Boo. It's one of my favorite kitchen utensils.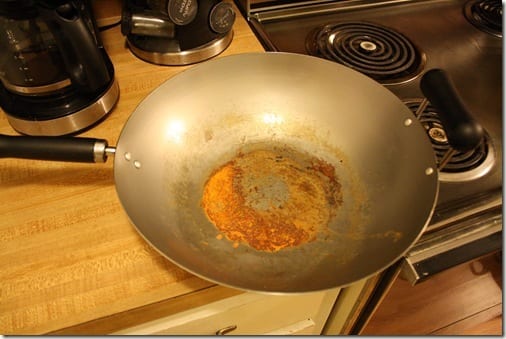 But I refused to be deterred from my current favorite veggie protein – Seitan.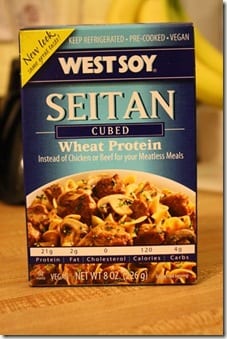 I cooked it up with TJ's Stir Fry Vegetables and Peanut Sauce in a stock pot. It worked.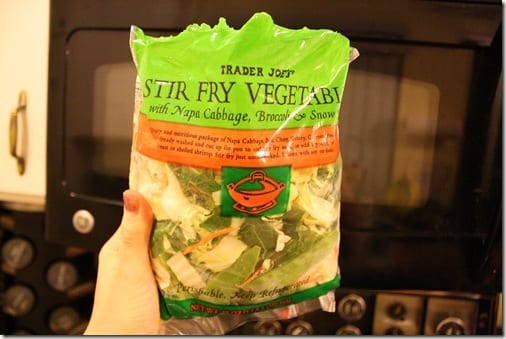 Served with brown rice and extra soy sauce because I firmly believe OD-ing on sodium is not  what's going to take me to the grave.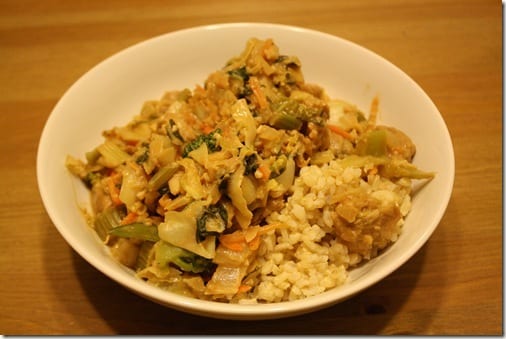 I think Seitan is the most "meaty" of the vegetable proteins –but not in a gross way. I know some people don't like the texture of meat, but this is a good chew not a gross chew. Does that make sense?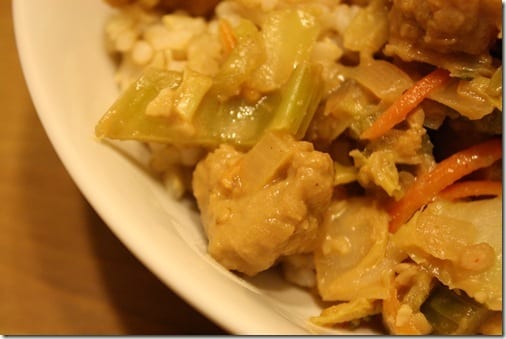 I have the most genius protein ice cream idea, but you're going to have to wait for it. I might hold it for ransom until I figure out how to fix my wok…