I have a great giveaway and TWO of you will win!
Asics is the headline sponsor of the LA Marathon. You might have caught on to that, it being called the Asics LA Marathon and all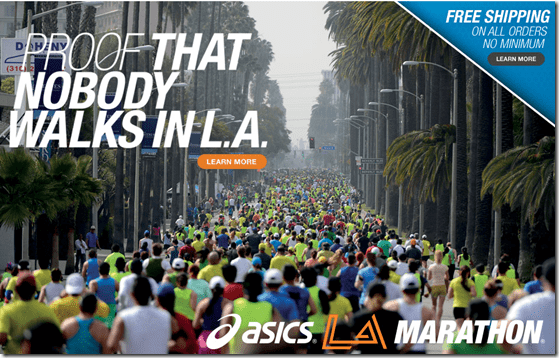 Since I am from outside of LA I adore all the LA Love gear the race organizers sell.
I grabbed this tee last year at the expo…
PLUS – the Asics office is only 5 minutes away from where I live in the OC now. So, they invited me to come check out their office and grab some gear.
Obviously they have tons of great running gear. But they have a line of casual shoes that I am digging right now. I have the blue and they're comfy and cute.
Now I'm passing on that love to you. TWO RER readers will win a $150 gift certificate to the online Asics store.
You can buy anything you want – even chonies!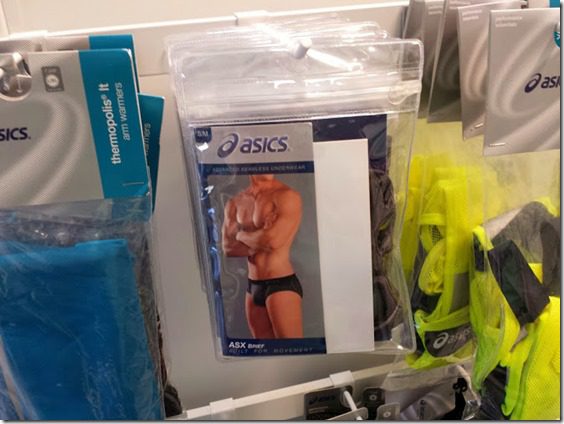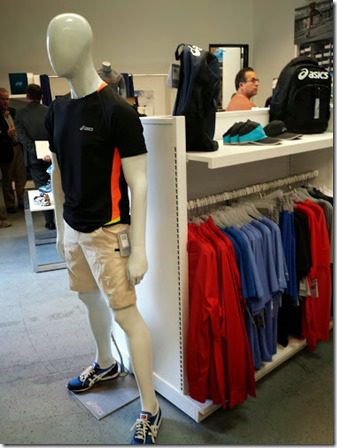 To Enter: Leave a comment on this post answering…
What is the closest BIG city to where you're from originally?
Closes 3/8/14 12pm PST