Hello and Happy Thursday Jersday! Yeah Buddy.
I am going to be at an expo all day tomorrow so I wanted to be as efficient as possible today. I blogged, emailed and then cleaned. Fuel for the journey – apple and trail mix.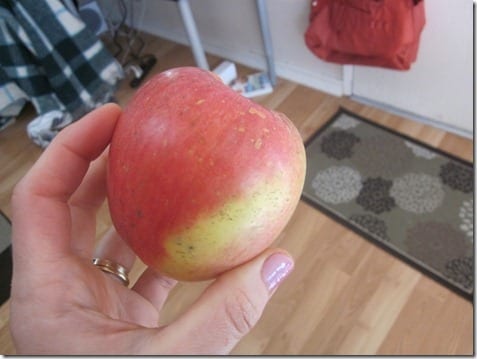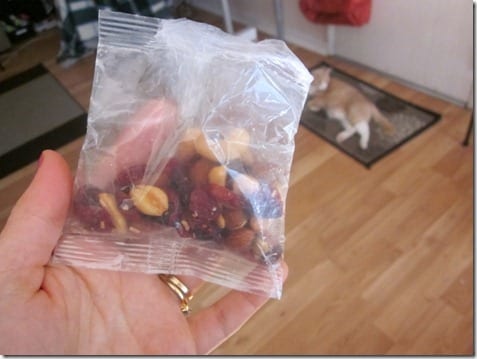 Confession Thursday…
1. I cut Ben's sandwiches in half so I can cut a sliver off the middle for myself. No bite marks, but I still get a taste! Genius or tragic – you decide.
2. I always stick fruit or vegetable sticks in the weirdest places to get them out of the way… my hand, computer, Ben's butt and then he goes to work and doesn't realize…
3. I double dip at home.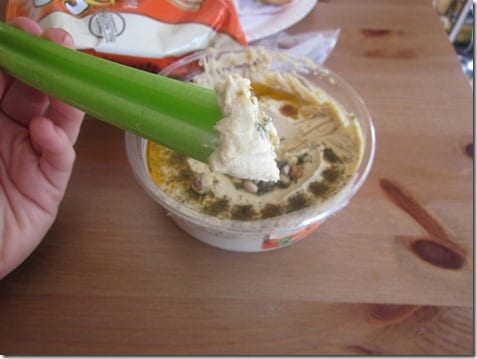 Lunch was going to be a wrap, but it was too hard to roll up so I folded it over and grilled it up.
4. IVE DRANK A LOT OF ICED COFFEE TODAY!!!!!!!!!!!!!!!!!!!!!!!!!
Like a lot a lot. As in I don't want to tell you how much.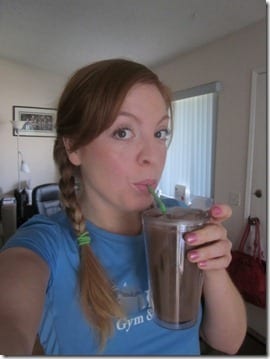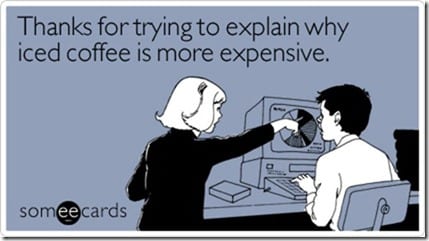 This morning I got an email with the subject line "Ask a Monican Emergency!"
I pictured someone emailing me from their phone on the side of the road, lost on a run and without proper hydration and a mountain lion on their tail…
Luckily, that was not the case.
This reader recently started a blog, but thinks it's boring and doesn't have many readers. She wants to know, "Should I quit blogging?"
Ask a Monican #31 – Should I quit Blogging?
Question: Have you ever considered quitting blogging? Considered that you'd quit reading blogs?
Winner of the CLICK protein powder giveaway: Liz who said, "My last cup of coffee for the day is brewing right now

" Email me your info please!