There was so much to write about this morning I couldn't fit it all in one post! In order to "get back on track" I wrote up a plan…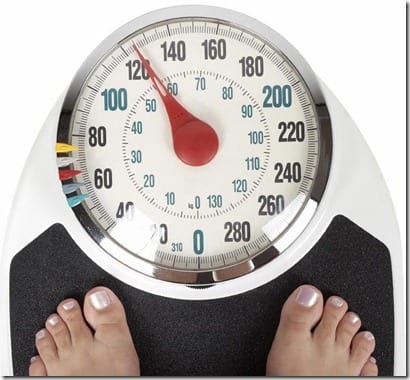 (source)
Monica's Back on Track Plan for the Week of 5/15/2011:
Running Workouts:
Monday – Run 6 miles and abs
Tuesday – Body Blast or TKB depending on what time I have to work
Wednesday – Body Blast or 3 with Speed
Thursday – Run 8 miles and abs
Friday – Rest / Arrive in Baltimore early morning!
Saturday – 8 mile run in Baltimore
Sunday – Rest
Eating Plan – Estimated calories broken down something like this…
Breakfast: x00 calories
Lunch: x00 calories
Snack:x00 calories
Dinner: x00 calories
* I think I'm going back to dinner at "snack" time and a big smoothie topped with cereal or a piece of bread with PB with it when I get home. My smoothies are always the highlight of my day anyways 🙂
Today's lunch was a big ol' broccoli stirfry with chopped up meatloaf cups, chickpeas and egg beaters. Served up with my orphan bagel from breakfast. The other half was dessert with stevia and cinnamon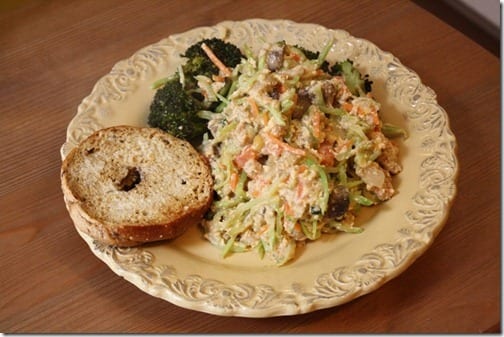 I also had this new Iced Chai Starbucks sent me. I'm really digging iced tea these days! Can't get enough!
So, my point and shoot camera is officially dead
This meant I had to get a new one this morning (my DSLR is a bit too much to take with me sometimes). I got this "shock proof" Fuji xp – I can't wait for the battery to be charged so I can try it!
I've been working on this top secret project for a while now. The announcement came out today…
Mark your calendars for the first ever virtual Operation Beautiful and Fitbloggin' Flashmob!
Operation Beautiful, Fitbloggin' and #Fitblog are teaming up to spread the message of positive thinking and healthy living! On the same day, at the same time, everyone is encouraged to share a positive message on their Twitter and/or Facebook accounts.

What:
Operation Beautiful is a project dedicated to ending "Fat Talk" one post-it message at a time.
Fitbloggin' is a conference for bloggers dedicated to healthy living.
The two groups are combining for a flashmob to flood our social media sites with positive words – pass it on!
When:
May 20th (this Friday!!!) at 3 p.m. ET (the first official day of Fitbloggin')
How:
Share an Operation Beautiful inspired quote on twitter or FB with the hashtag #OBandFitblog
You can create your own quote or get inspired by some of our ideas:
"You are stronger than you think" #OBandFitblog
"Treat your body like it's amazing!" #OBandFitblog
"Live a beautiful,healthy life!" #OBandFitblog
We know, we know. Typically Flash Mobs are secrets. But we're hoping that you'll spread the word to everyone you know — the more people who take part, the cooler it will be. You don't have to be a Fitbloggin' attendee or #Fitblog participant, but you do have to be ready to be part of something big! So pass the information on. Share this newsletter link. Post the details on your blog. Then make sure you post at 3pmET this Friday!