I bonked on my run this weekend because I wasn't properly fueled ( I forgot my Gus – it's not because I don't know better).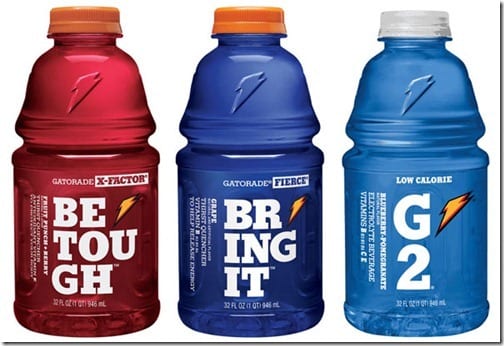 Someone commented and asked if G2 was enough to drink on a long run and I've gotten a lot of questions about this topic in the past.
What you should eat or drink on a run depends on a lot of things – how much you're running, how your body handles it, whether or not you want to live to run another day…
This info from Racing Performance says you should eat 200 – 250 calories per hour of the run. That's 50 – 60 grams of carbohydrates and it can be in the form of a sports drink if you want. Tweak this as needed for your body, but get in the ball park.
Remember – if you are asking a lot of your body (as in making it run for 90+ minutes at a time) then you should be giving it a lot too – in the form of good food and drinks.
FYI- This bag of powerbar gels (it's the biggish bag)
Has 190 calories.
My fave gel…
has 120 calories.
If you don't like packing your fuel with you may I suggest that you sign up for the Krispy Kreme Challenge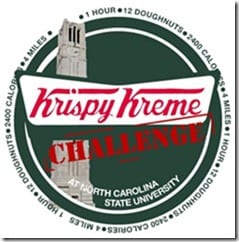 Where you must eat a dozen donuts over the course of the 4 mile run! Okay I'll do it, twist my arm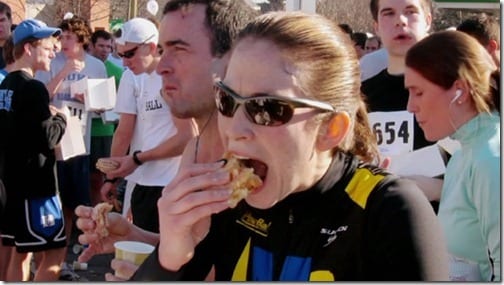 (source)
In other news – either I need to change the settings on this new camera or it isn't a winner…