I had plans to meet up with a running group in Huntington beach this morning so I fueled up with a PB&J sandwich and coffee. This is part of the reason I may be changing my schedule. The group isn't doing long runs on weekends so I will have to do them on a different day.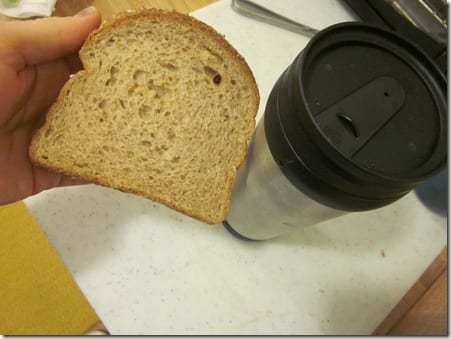 Then, I was off to the beach for an easy 6 miler. I am skipping a long run this weekend all together and will be ramping back up next week!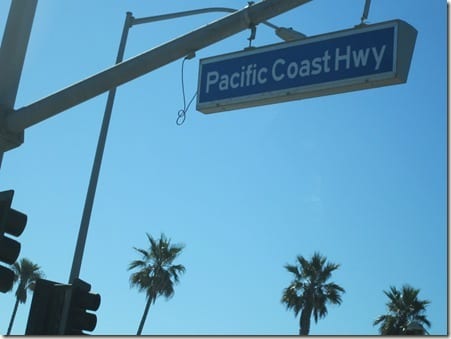 Running at the beach makes me happy <3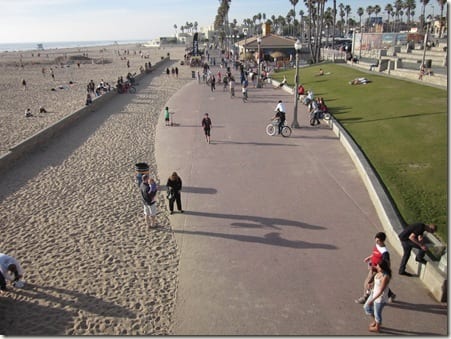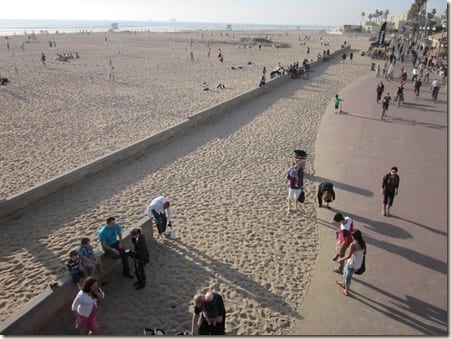 When I got home I stretched and showered ate.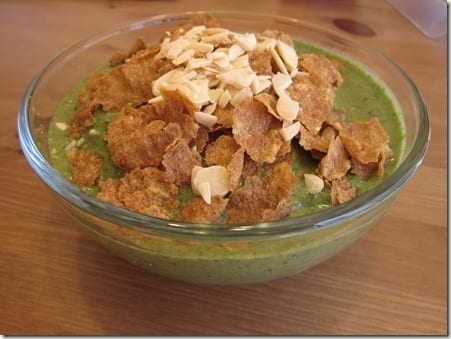 My favorite Smoothie in a bowl combo topped with cereal and almonds.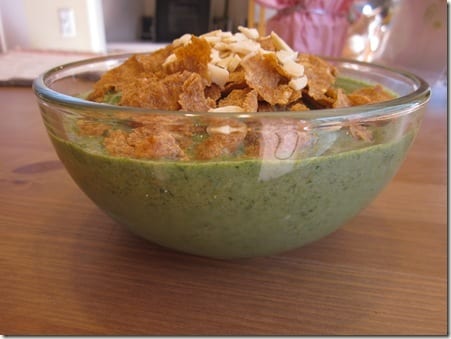 Actually I just found out my favorite flakes cereal has been discontinued – Special K Protein Plus is tasty and has decent nutritionals too! I cannot find it anywhere and my mom finally found the last 4 boxes at her local market. She gave me two. We both love this stuff!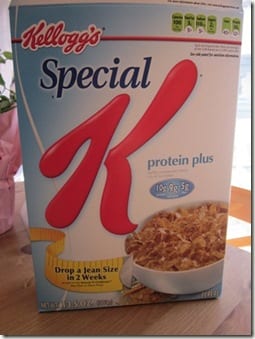 See? Good stuff for a cereal. Guess I'm going to have to go back to granola. Darn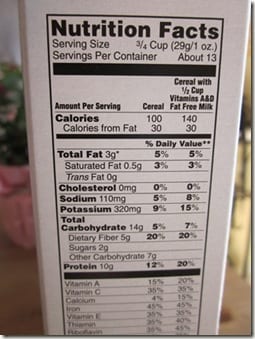 LA Marathon Winner: Emily from Sweat Once Daily! Emily, send me your address and t-shirt size because you have a prize pack coming too
The free LA Marathon entry was provided by Salonpas…
Salonpas Pain Relief Patch is the only FDA-approved OTC pain relieving patch on the market
Comfortable, Flexible and easy to wear
Lasts up to 12 hours (most other pain medicines only last 2-8 hours)
Great for muscle and joint pain, back pain, neck pain, shoulder pain, sprains, strains (you can also learn more about the benefits of cbd for arthritis pain relief here)
For background on Salonpas Pain Relief Patches, please visit the Salonpas Facebook page and explore their community – http://www.facebook.com/Salonpas.
They are currently hosting a sponsorship program where groups can apply to receive workout backpacks, water bottles, T-shirts, and samples for every member of their team! To apply, head over to their Facebook page and click on the 'Get Started' button, then fill out the form.
If you're interested in getting a FREE sample, they are giving those out on their Facebook page as well! Just go here, click on the 'Try Me' tab, then click on the 'FREE Sample' button and fill out the form.
Now I am supposed to be shopping / planning for my mom's Birthday Dinner tomorrow, but I'm watching Little Miss Sunshine. I am that little girl Olive. Or at least I was when I was a kid