Hello and Happy Tuesday! This morning I did some light ab work and then ran/walked 3 miles with Ben. I forgot I have the group run tonight so I didn't want to do my tempo. Plus, Ben's been slacking on his Couch to 5K plan and I needed to get him motivated
When I got home I knew I wanted a breakfast that met 2 requirements:
1. Have PB
2. Be warm
I went through a list of different options in my head and ended up with French Toast topped with PB!
My French Toast is super simple: bread soaked in eggs, vanilla, cinnamon, chia seeds, milk and a dash of salt. Cook. Top with PB and syrup. Eat.
But, what is that hole the PB is sinking into?
I used Cinnamon Raisin Bagel Thins for the bread! The outside of the bagel thin made it hard to cut with a fork so I had to use a knife all fancy like. I always just cut into my food with the side of the fork – you?
Now I'm off to an interview wearing 2 different pearl earrings because I lost one of each. I hope they don't notice and disqualify me for being a mess…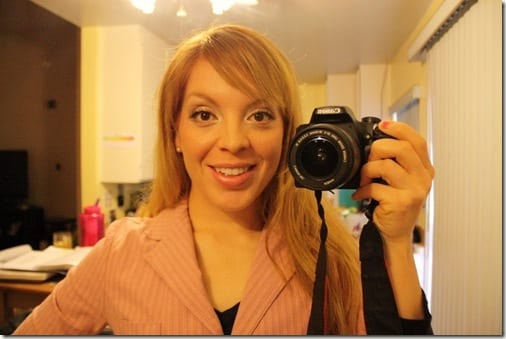 I would have just went without earrings, but then how would I floss my teeth?


www.nataliedee.com
Have a great day!
The fake comment from the last post was #2!
2. Had anyone ever told you you look like a polar bear?