Hello! I am giving away that awesome Baggallini Tote today! See below to enter. But first let's talk running and eating.
It was freezing in Southern California this morning! Okay, I know a lot of you are in actual cold weather but I am not physically or emotionally prepared for cold weather. Ever. Anyway. So even though I am very dramatic about the cold it was chilly enough to get some frost on the grass and this wooden bridge.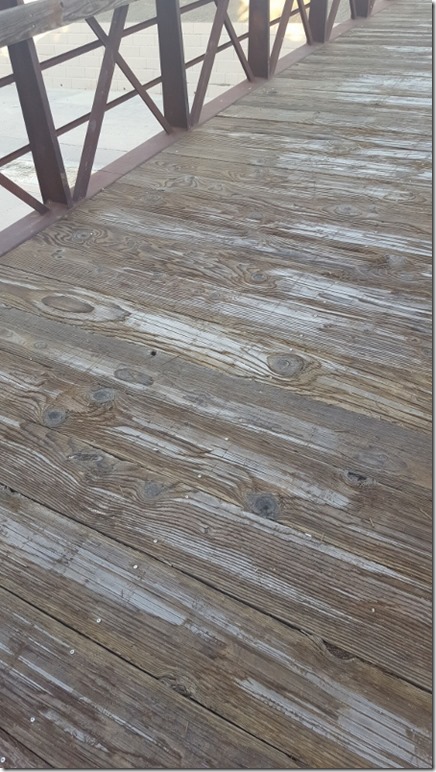 I came back and told Vegas, but he didn't really care. Typical. He's so self involved.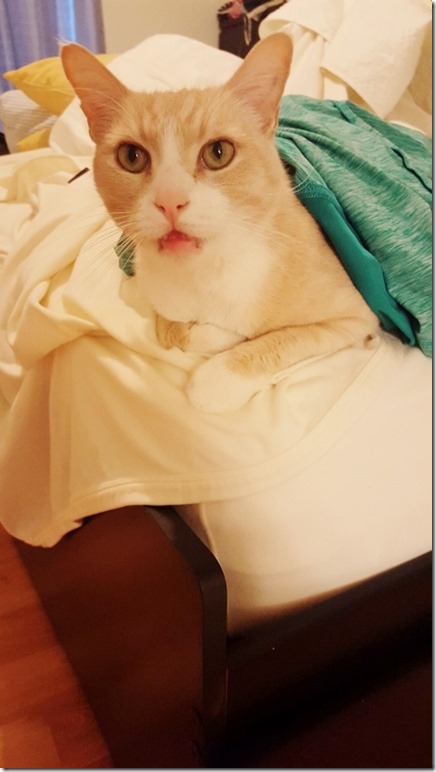 I did a short 4 miles just to get my sweat on and came back home for some strength work. I did a little bit of arms and little bit of lower body while catching up on Vanderpump Rules. It's just okay, but the previews for the next episode got me excited!!
Kind of related – I am dying to make Goat Cheese balls at home.
Eat – That potato and egg frittata I made Sunday  night. It came out so amazing. What is it about potatoes and eggs that is a match made in Heaven?!
Now for good stuff – the gym bag giveaway!!
Baggallini Tote Giveaway
The nice people from Baggallini sent me the Have It All Tote a few weeks ago. I messed up my last gym bag and have been using a canvas bag to pack up for races and long runs. This bag solves that problem perfectly. It's BIG and has a ton of pockets for all my randomness: phone, water, snacks, towel, sunglasses, sunblock… the pockets are on the outside AND inside. For someone that is not naturally organized this is magical.
I used the bag for the half marathon this weekend.
And now it's my sidekick. (My bag is in straw but it comes in several colors.)
Want to WIN a Baggallini Have it All tote?
Leave a comment on this post answering the following question…
Do you have chapstick/lip gloss in your gym bag right now?
Contest closes 1/14/16 12pm PST. Open to residents of the US and Canada. Disclaimer: This post is in partnership with Baggallini. All opinions are my own.