I made sweet potatoes in Crockpot yesterday and they came out so good!! I'm sharing how to make them below. But first I need to find out who stole this taco truck. And more importantly, do you have any more tacos?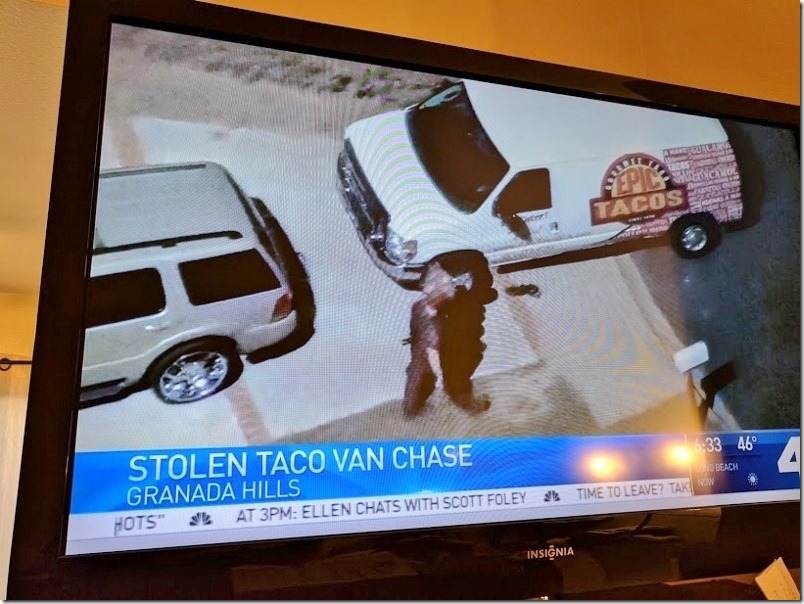 This morning I had a great tempo run!!
You know how sometimes it just feels great to run and you feel fast and happy and want to GOOOOO!!?!
Well, that was today. The weather was perfect. I updated my playlist this weekend. The birds were singing. And your local Monican was running happy. I love it.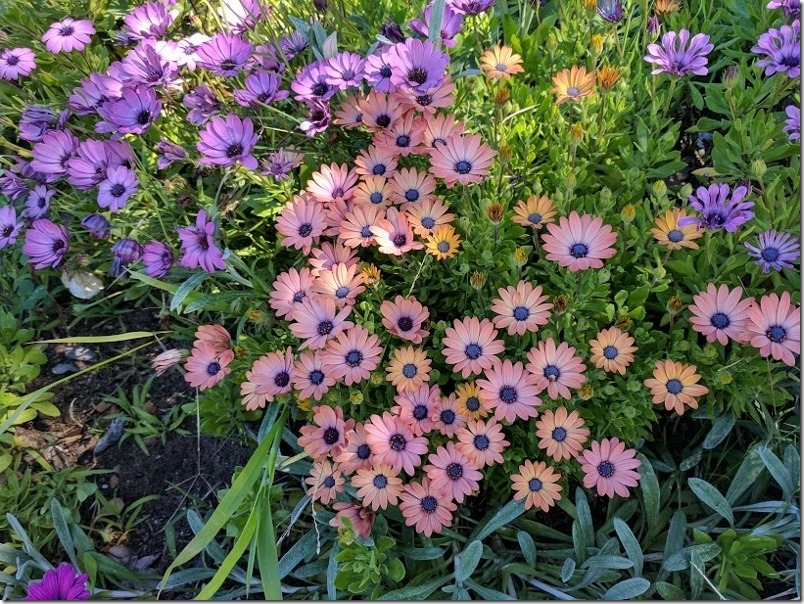 The only thing I want to note about the run was that there was a swarm of bees! I'm not complaining since they didn't sting me (remember I got stung on my run in July?!). But there were so many of them I HEARD the BUZZ of BEEs before I even saw them. That is startling!
By the time I realized that the buzzzzzzzzzzzzzz was coming from bees I was so close I just kept running as fast as I could past them. On the way back I crossed the street so I wouldn't have to face them again. I am extra scared of bees since being stung by something this summer. I suspect it was probably a wasp because I had a really bad reaction.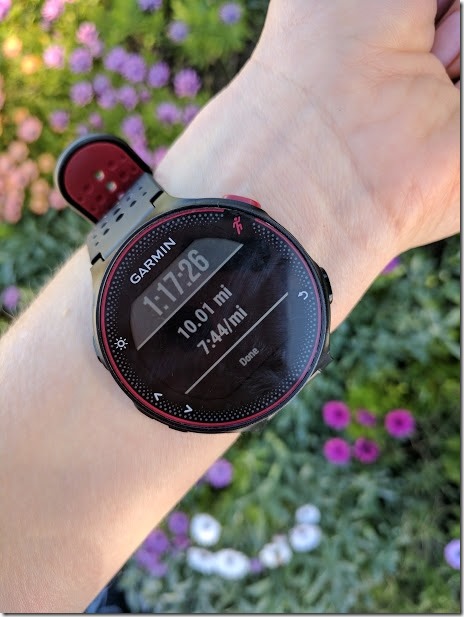 That time I got stung by a bee.
That time I got stung by a wasp but I thought it was a bee at first until it swelled up like a baseball and was super hot and red and I thought I was going to die. I don't remember if I posted about how bad it was since it was A.) on my butt and B.) I was in San Jose for the Olympic Gymnastic Trials and distracted by all that fun stuff.
I ate a BIG sweet potato last night – I wonder if that is the reason for my great run?! I ate a sweet potato before a long run a while back and had some stomach issues during my run. Since then I don't eat them before a long run – but this was a mid-distance run and at a good pace so now I'm thinking that might have been a fluke.
Anyway. You should make sweet potatoes in the crockpot. It was so easy and they came out so delicious.
I'm very lazy. I usually 'cook' sweet potatoes in the microwave. That works, but it makes them kind of dry. Baking them is so much better. If you bake a sweet potato a little longer than you think you should it comes out so soft and extra sweet and juicy. It's seriously amazing.
Well, this slow cooker method of cooking sweet potatoes makes them just like that. I unwrapped one to find it was dripping with sweet potato juice and was melt-in-your-mouth soft. I ate that one right there standing by the crockpot.
Wait. I have no idea why I am so into this – but I really had a moment with it. I've probably just been microwaving them for way too long.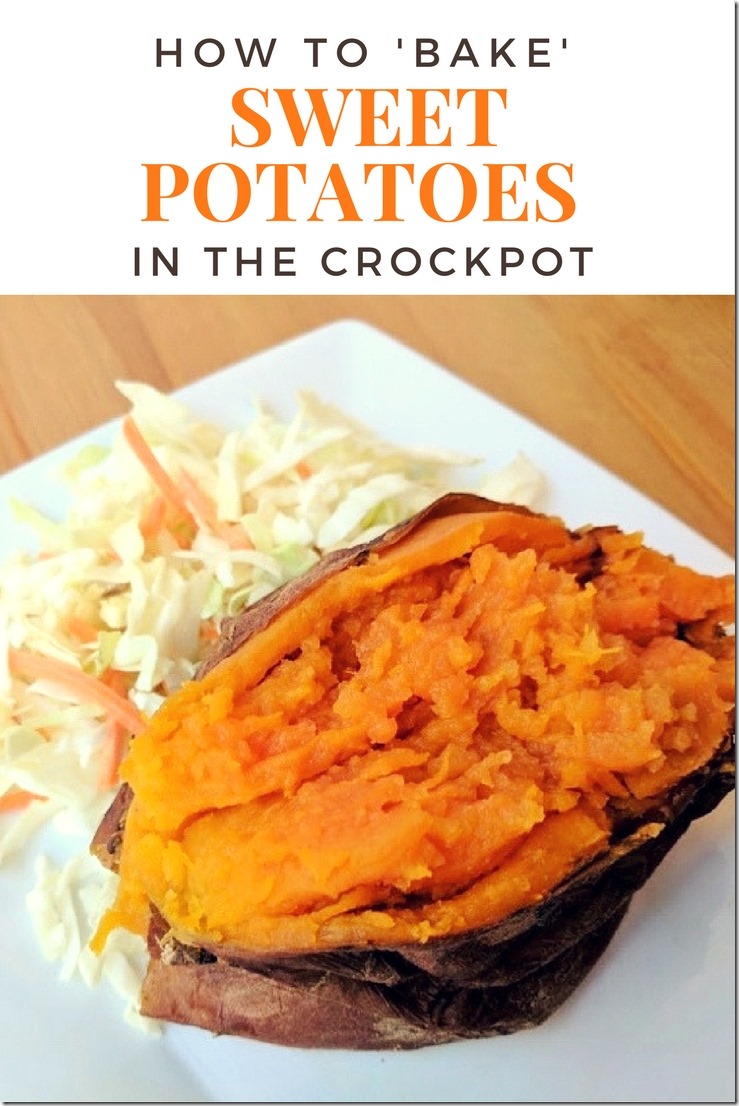 "Bake" Sweet Potatoes in the CrockPot
Ingredients:
3 or 4 Sweet potatoes
Need: Foil. Salt. Butter.
Directions: Wash sweet potatoes and pierce a few times with a  knife. Wrap in foil. Place in Crockpot and cook on high for 4 hours. Or you can cook on low for 7-8 hours. (Cooking time varies depending on size of sweet potato.)
You can keep the leftovers wrapped and store in tupperware in the refrigerator. I didn't wrap mine super well so some of the juices leaked out. It's not a big deal but meant I had to clean the crockpot. I think if you wrap them good enough you might be able to just do a quick rinse and be done.
Question: Sweet Potato or Regular Potato?