Banana Nut Smoothie is the Smoothie of the Day! I'm sharing a different smoothie recipe everyday this week and today's smoothie is so good it tastes like dessert. The secret is using a super ripe frozen banana – they're so sweet and creamy they create a milkshake consistency to the mix!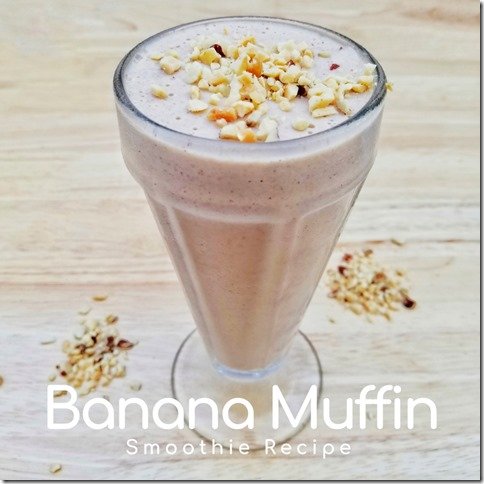 Banana Nut Smoothie Recipe with Yogurt
Banana Nut Smoothie Recipe:
Ingredients:
1 – 6oz Real California milk vanilla yogurt

1 cup frozen banana slices

1/4 cup quick cook oats

1 Tb. peanut butter

1/4 tsp

cinnamon

ice and a splash of water or milk
Directions:
Combine all ingredients. Blend thoroughly.
Serve topped with nuts and a sprinkle of cinnamon.
Let me know if you try it!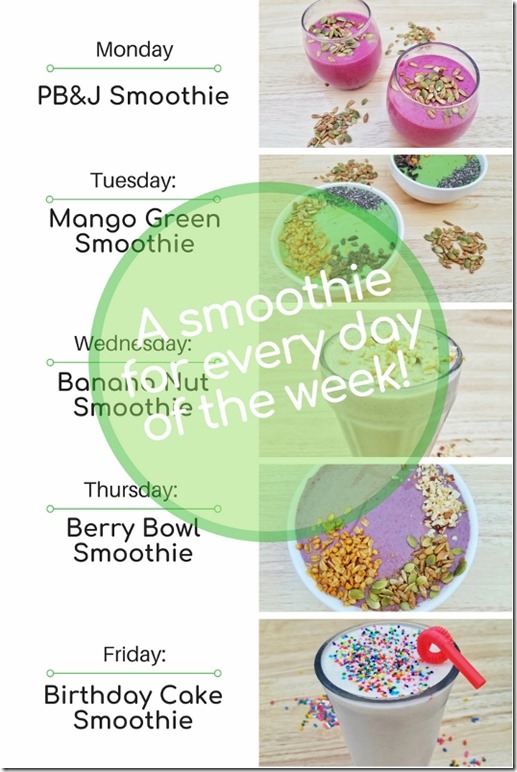 I'm sharing 5 different smoothie recipes this week! Check out the other one I did so far:
Healthy Yogurt Smoothie Recipe Round-Up
Peanut Butter and Jelly Smoothie Recipe
*More recipes coming soon!*
This post is in partnership with Real California Milk
@RealCalifMilk #RealCaliforniaMilk #sponsored