Hello! Run #3 for 2016 is done, but before I hit the sidewalk I had to find a pair of running shorts. The super cute (but very bad) Bear chewed through two pairs!!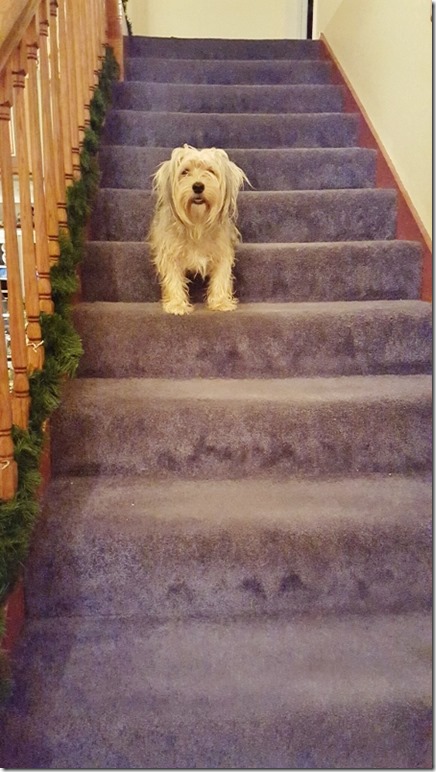 Grrrrrrrrr. He is busted.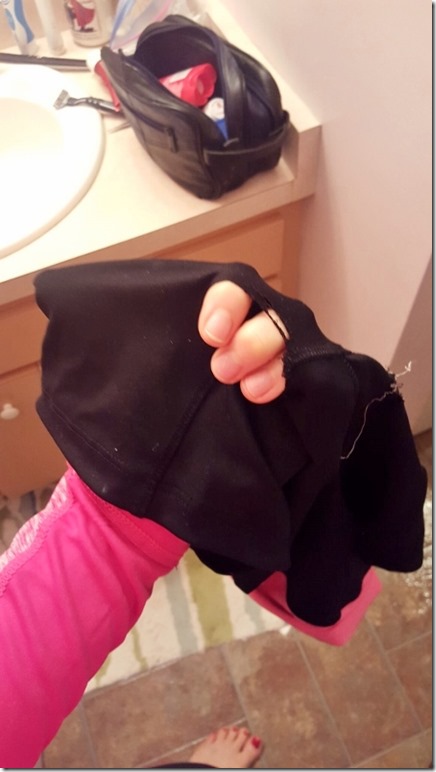 Luckily, I found a pair of running shorts to wear and hit the pavement. I don't travel with a lot so I'm going to have to hit the store today for more running clothes! Darn.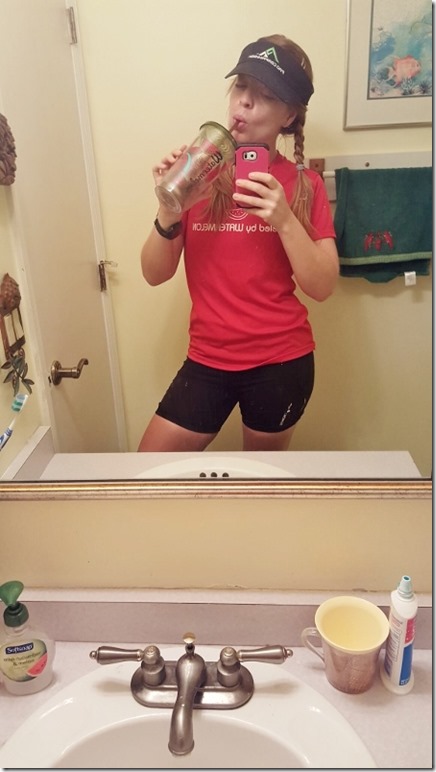 It was finally cool and overcast today. It's been in the 80s and super humid every day since I've been back in Florida, which makes it harder to run (and sweatier and less fun). Today it was perfect and I loved it.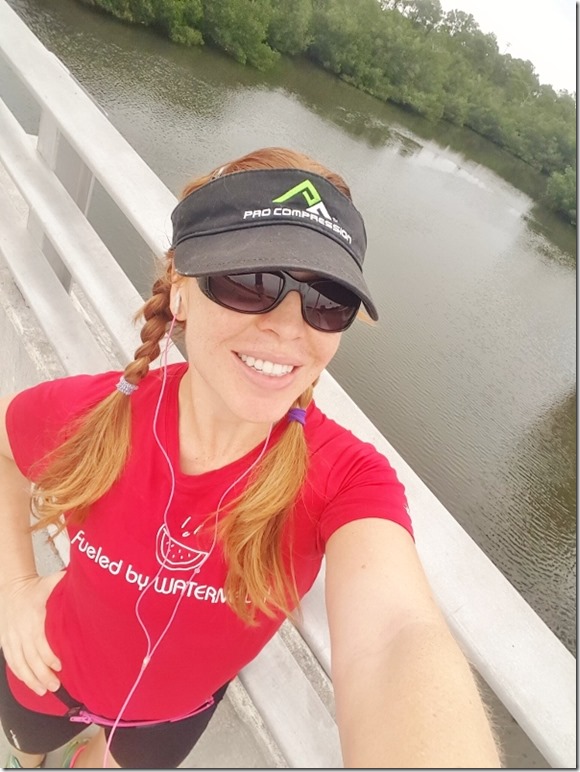 5 miles done. 25  miles out of / 2016 to Run the Year!! (Thanks for the all the tips on what is the best running app to use for tracking mileage.)
I also took the dogs for a super short stroll.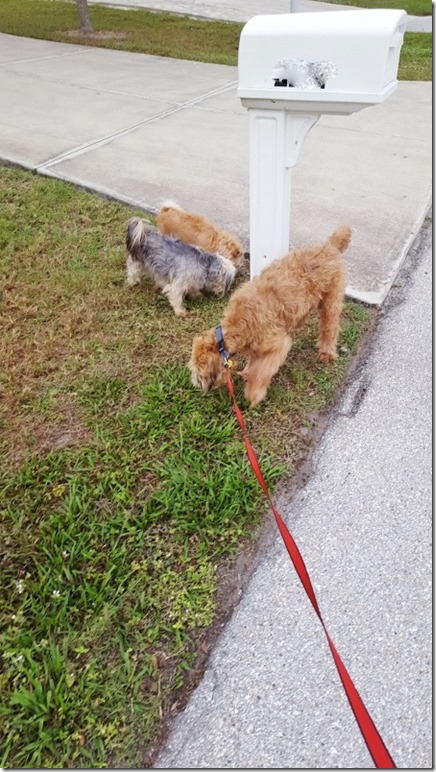 And Ben's fam's neighbors brought over stuffed clams just because they're nice. They were headed to a party and made extra. How nice is that?!
Dinner last night was healthy because I knew we were headed out for some treats! I live for movie popcorn.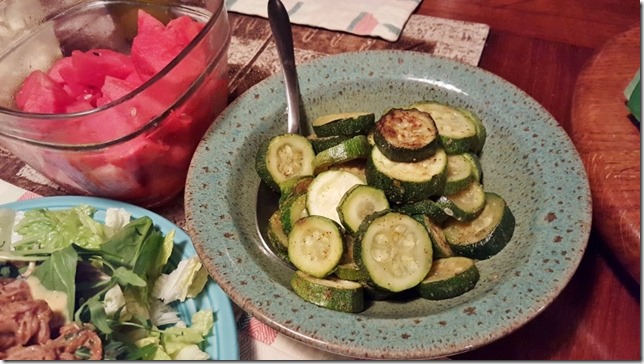 Last night Ben and I headed to the movies to see Daddy's Home. I can only watch comedies because all other movies stress me out or make me bored.
During the movie delights…
Thoughts on the movie: I like Will Ferrel (did you know he is a runner?!). He and Mark Walhberg make a great team. I think The Other Guys was a little better, but this is funny. Walberg is very pleasant to look at. It's one you can wait for at home, but I like to support comedies.
Post movie indiscretions….
Question: On a scale of 1 to 10 how much do you like movie theater popcorn?
Me: 12.