Hello! Today is  a pretty exciting day because I forgot about an interview I did with a reporter at a little website called Oprah.com and it's up today. I'm completely dying over this since it's crazy cool. You can check out the entire article here – 12 Tips from Women Who've Lost Weight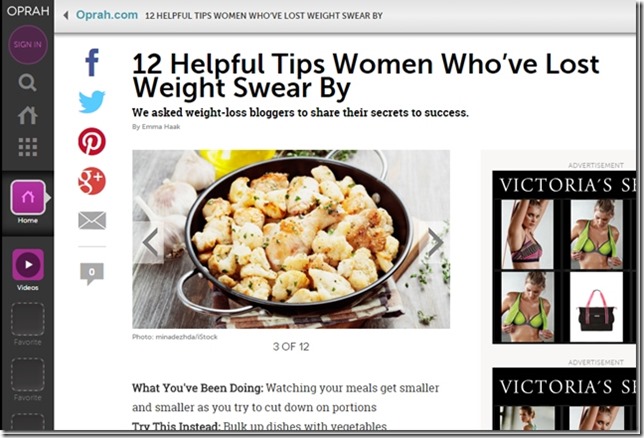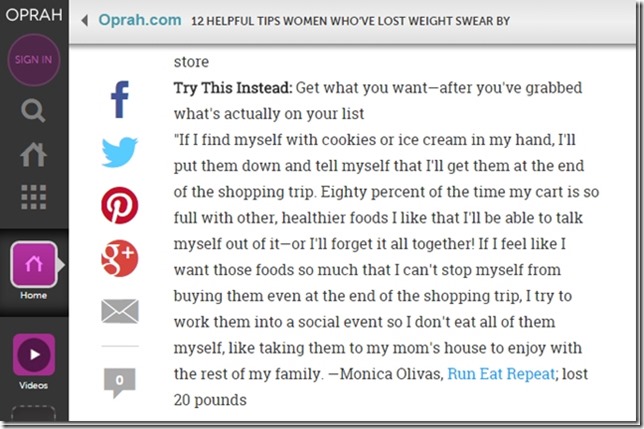 Yes, I 100% do this – when I'm shopping and want something like a box of sugary cereal, cookies or ice cream I go look at my options, then put it back down and finish all my shopping. Most of the time I forget or find something healthy I like just as much or the craving has passed and I don't care. Sometimes I still get it and then I have no regrets or judgment on it.
This morning I got up and out the door for 10 miles. Last night was rough as there was a lot of stuff  going on and people awake until about 2:30am. Even after that I couldn't get to sleep right away. I'm actually surprised I had such a great run now that I think about it!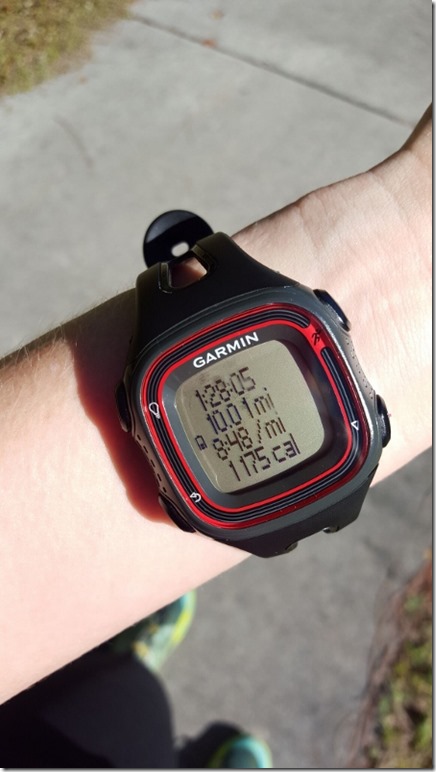 35 miles / 2016 to run the year. I got the Run Keeper app on my phone to keep track, but keep forgetting to start it before my run. Luckily, I can put in the run manually. I need to make that a new habit though!
Post run I had iced coffee while icing my broken toe. Lil pinkie is doing better.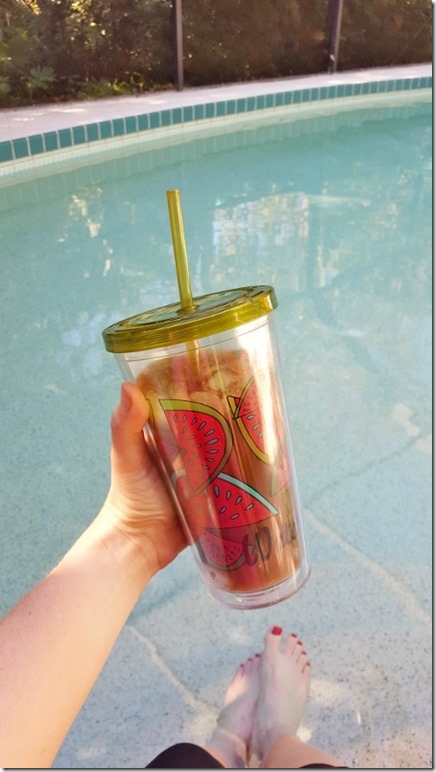 And some random eats included a big salad, a pear and a Quest Bar.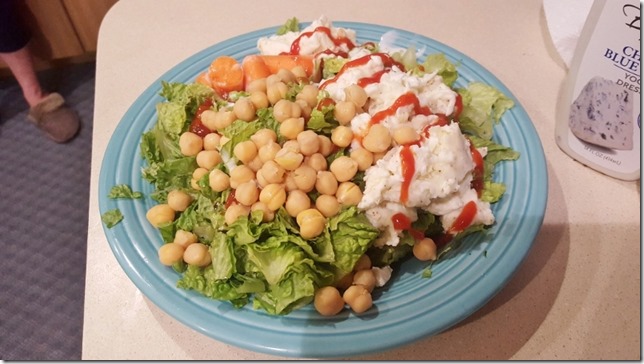 In other news, check out the world's worst runner's tan… It's worse in person.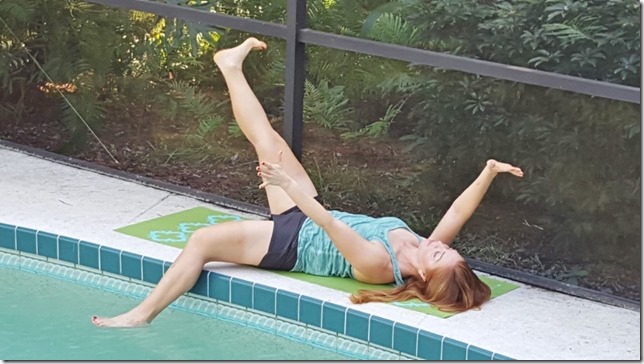 Question: Do you have any kind of tan right now?