Hello! I had a great Thanksgiving with my family, how was yours?
Spent a lil time with the new baby…
and hung out with my little brother. They were putting up the Christmas decorations and I wanted to get a good shot for holiday cards. This one is in the 'maybe' pile.
This morning I did a quick 6 miler. It was quick because it started to rain and I had to rush home because I was wearing my new Fitbit Flex and I'm not sure how waterproof it is. Review coming!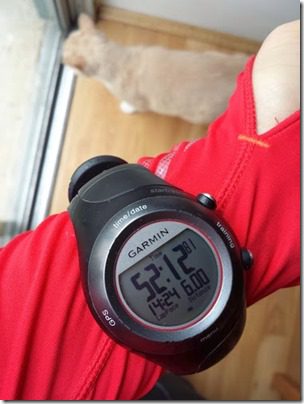 Breakfast of Monicans – eggs, oats in a jar.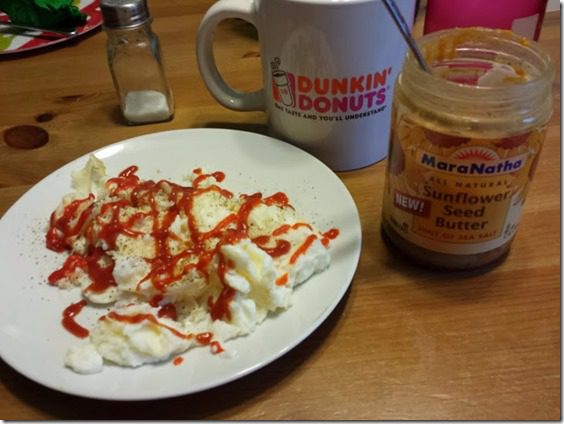 Friday Favorites
Here is a list of the random things I LOVE this week:
1. Cranberry colored nail polish. Maybe it's my Thanksgiving hangover talking, but I dig this color.
(FTR – I think Essie's Very Cranberry looks red and not dark enough, but the name is tricky.)
2. YOGA! I finally made it to a real live yoga class on Wednesday. I love yoga, but I'm not disciplined enough to make myself go. Well, a rep from Grit Yoga in Newport Beach invited me to check out a class and I saw that there are 60 minute classes (as opposed to 90 minute which stresses me out and I have to pee every 56 minutes anyway)! So I gladly accepted the invite.
Ahhhhh. I felt stretched out and relaxed and zen when I walked out of there. I need to remember that feeling so I get back to yoga on a regular basis. It's so good for me since I don't stretch enough after running!
3. Aziz Ansari's stand up special.
4. Pumpkin Pie and Sticky Toffee Pudding fro-yo. I can't even describe the awesomeness. These are limited time flavors! Get some.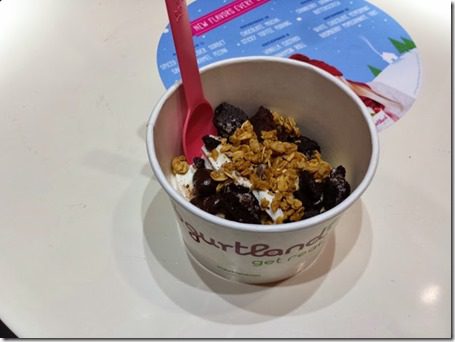 5. Cyber Sales! There are so many great sales online. Rock N Roll Marathon Series is offering 30% off their gear online until Dec 2nd.
Sporthooks is offering a gift with purchase over $100.
Brooks is offering free shipping and a free hat with a $50 purchase.
ProCompression's Holiday Socks go on sale Monday. They are top secret, but last year's were super cute. (Their special edition socks sell out so if you want them get 'em while they're hot.)
Races are offering discounts too!
Santa to Sea Half Marathon (Dec 8 Oxnard, CA) – code : STTS2013THANKS (expires today)
Camarillo Marathon (Jan 5 Camarillo, CA) use code MOLIVAS141 for 20% off
Not a discount, but IronGirl Del Mar 10k price increases Dec 3!
Leave info in the comments if you have more race discounts or coupons! 
Question: How was your Thursday?
Shopping today? Check out my Best Gifts for Runners & Best Fitness Gifts Under $20