Oh my gosh today has been so super awesome I don't even know where to begin! I fueled up for the day with oatmeal at the Blogher breakfast.
Then, I wandered the expo and made some friends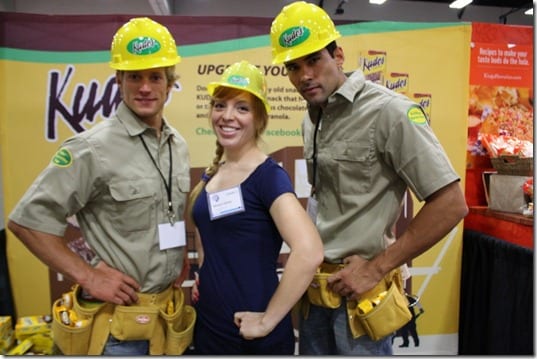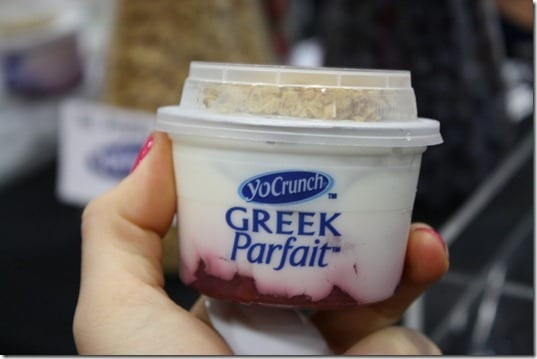 The almond biscotti Balance Bar is dee-lish!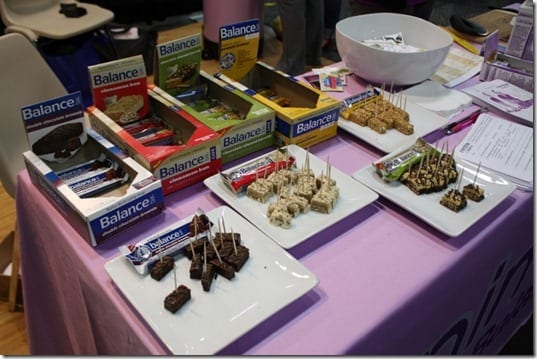 After a bit of walking around it was time for the main event = an interview with Bob Harper!!! I interviewed him on video so that will be coming soon.  Sneak preview: He is awesome.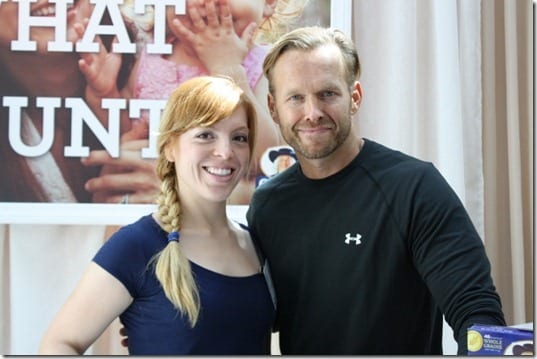 After the interview I hit up the 'bucks for an iced coffee.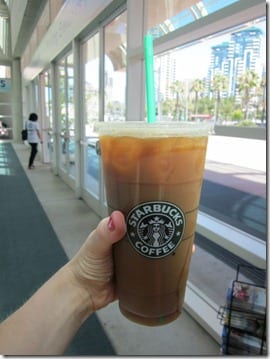 I paid for it with my Amex Prepaid card that I loaded with some money from MoneyPack right before leaving my hotel. I was worried it wouldn't "update" on my card in enough time, but it was immediate!
Then, I went back to the expo and had 2 more amazing celebrity sightings!!! Ben always says I remind him of Clem from Reno 911 (aka Wendy Mclendon-Covey)! I got to meet her!She was super nice and fun in person – don't you love that?!
And a famous red-head = Ronald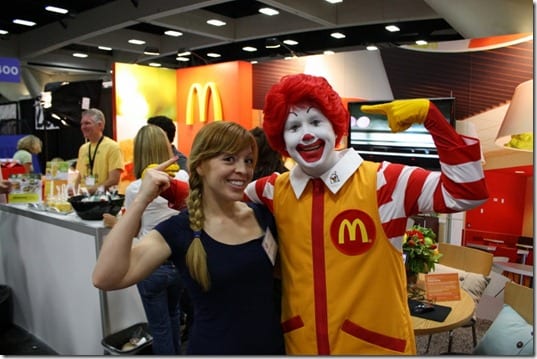 I was able to resist yesterday, but the Dove ice cream bars lured me in today.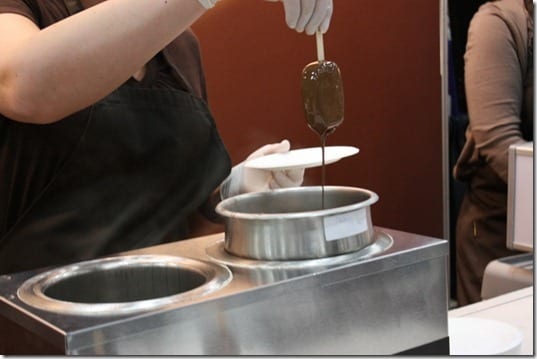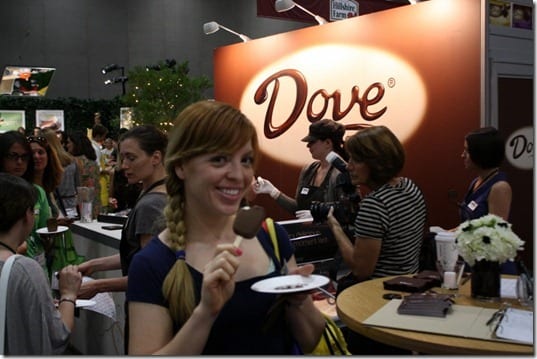 Luckily, I didn't completely ruin my lunch (never really do, right?).
I've been to about three different blogging conferences now and have to say this one is massive compared to the rest. Blogher is an awesome beast.
Lunch!
The turkey looked like it was on white bread. The Italian sandwich looked like it was on wheat. So, I grabbed a turkey and an Italian sandwich and swapped out the bread.
And a table-mate just gave me some M&M's! Because days as awesome as this require chocolate and new friends