Hello and Happy Monday! I bought a BodyBugg on Friday and have been wearing it since late that night. For those that don't know – The BodyBugg is an armband and computer program system that tracks how many calories you burn each day.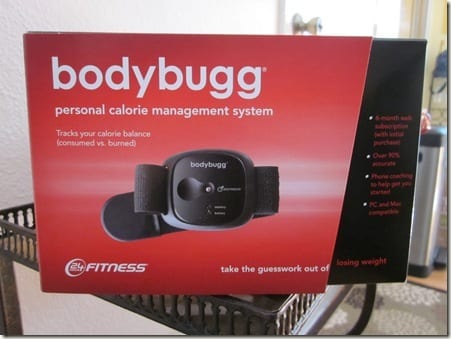 At the end of an activity or at the end of the day you plug it into your computer and it shows how many calories you burned throughout the day. You can choose to look at a specific time window too, so you can see exactly how many calories you burned while exercising.
The BB online system  allows you to input all your food for the day so it can track Calories In versus Calories Out. I am not a big fan of online calorie trackers and haven't used that yet.
I have wanted a BB for a long time now, but didn't wasn't in a place where the information would have made a difference. However, the fact that I'm starting marathon training and trying to eat intuitively with some weight loss sprinkled on top – is a lot for my body to handle on it's own. I am very curious about how many calories I burn while running versus rest days and did some deep thinking before I decided to purchase it.
My goal with the Bodybugg is to get a better idea of how many calories I burn and how many I should be eating a day. I have a lot of pre-existing ideas of how many calories one should eat to lose weight/maintain/be happy… but none of them are based on my body.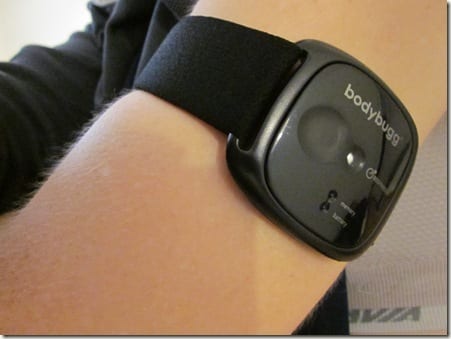 I put it on for the first time Friday night and wore it all Saturday and while sleeping. Saturday I ran 4 miles easy and 2 more run/walk with Ben. Outside of that I was not very active.
So I when I plugged in the BB to see how many calories I burned Saturday I was very surprised to see it read over 3,000. Yeah.
I'm skeptical that it's over 3,000, but I'm not complaining if it's true
I'm going to wear it a few more days before I decide if this is a scam or not. If I decide this thing is legit then I plan to start eating with Michael Phelps.
I don't track calories right now, but suspect I am eating like a teenage boy to maintain my current weight if these numbers are correct. That's not really necessary and some changes may follow.
Body For Life Update: I have not been following Body For Life because the new addition of chicken (and more eggs) to my diet kind of threw me for a loop. In January, I started eating poultry after many years of being veggie and was started the high protein diet at the same time. I decided that one change was enough based on how my body was responding.  I immediately started feeling more satiated and less "binge prone".
The changes with an increase in protein were all positive, and I wanted to focus on that instead of obsessing over portion sizes and calories. HOWEVER, I still believe that the only way I'll get faster is if I lose weight and that is still a major goal of mine. That is why I bought the BB and will soon be trying to cut calories conservatively based on how many I'm burning.
This morning I went on a 6 miler. It was supposed to be a tempo run, but not all my tempo miles were quick.
Then, I cracked open this new flavor of protein powder. Not a fan.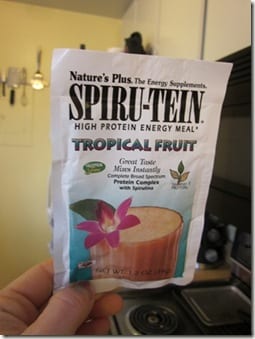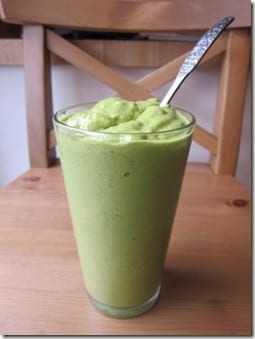 With my protein shake: PB&J Cinnamon Raisin toast and sourdough with EB. I bought the Boudin's sourdough from Costco. It's amazing.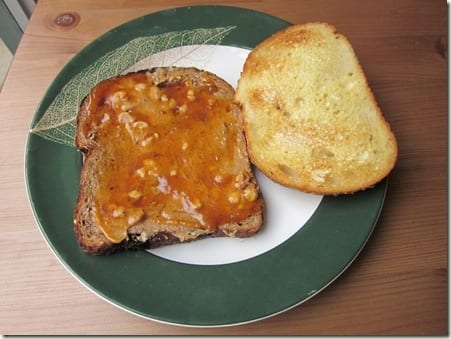 Monday Mini-Goals for 2/21/2011:
1. Get to the gym 2 times this week
2. Stick to running schedule (for once) and stretch
3. Study for the ace exam every day at least 1 hour daily
Got any Monday Mini-Goals?