Is it getting redundant that I put "easy" in front of every recipe I make? I just want it to be clear that there are the fancy cooking blogs of the world and then there's RER. You won't learn how to make Hollandaise sauce here (or something equally confusing to me)but you may want to stick around anyways, because it's…
Mexican Meatless Monday!
Today I'm making Chile Rellenos. This recipe is one of my favorites from my Grams
I remember her making these when I was a kid and I think I was too afraid of the chiles to actually ever eat them. Boo. Totally my loss.
This is basically how my grandma made them. It's not the "fancy-Bobby-Flay-roast-the chilis-over-an-open-flame-way". But this is the "real Mexican-I have a job-not much time-3 kids-and still make kick arse Mexican food" way.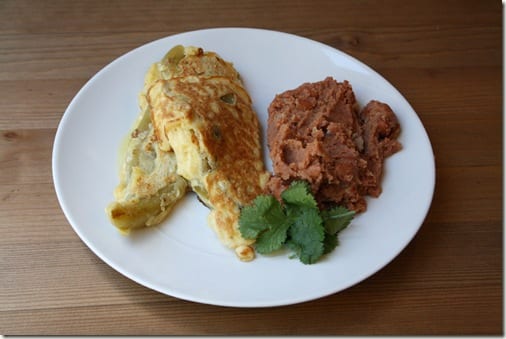 Chile Rellenos Recipe
Ingredients:
2 cans of whole green chilies OR 1 Big can (in the Mexican food section of most stores)
1 cup flour, divided
1/2 cup milk or buttermilk
2 eggs
sliced cheese, about 2 pieces per chili
Salt and Pepper (or Lawry's seasoning!)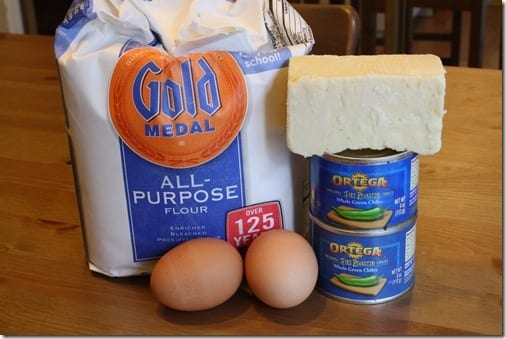 Get the Whole Green Chiles. (They also sell sliced, and diced.) The chilies  come about 3 to a tiny can, 5 to a medium and 11 to a large. I made 6 chile rellenos with 2 cans, adjust the ingredients accordingly.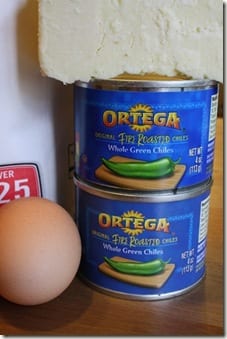 Directions:
1. Open the cans of chiles, drain and watch your feet when the cat races to the kitchen thinking it's tuna. Sorry, Vegas.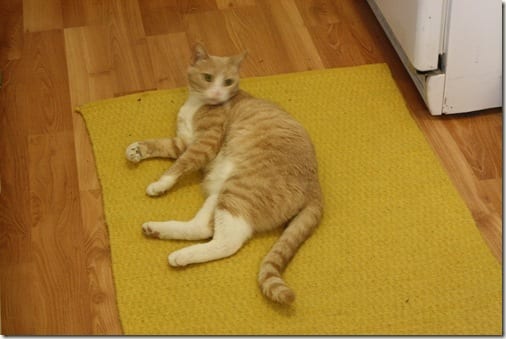 Lay them out on a plate to work with.
2. Very carefully, stuff each chile with as much cheese as you can without breaking them. The chilies are very fragile, but you don't want to skimp on cheese either.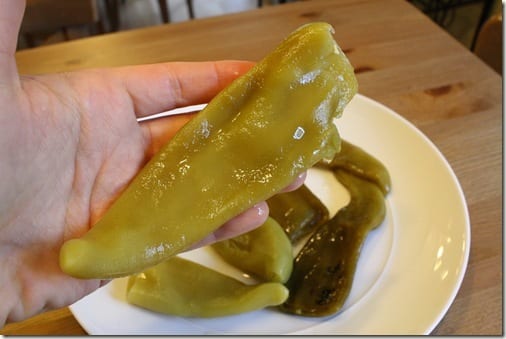 I use sharp cheddar because I love the strong flavor, but you can use any kind you like.
3.  Make the batter using:
1/2 cup flour
1/2 cup milk or buttermilk
2 eggs
Salt and Pepper
In a separate bowl put the rest of the flour. Now set up a dip, dip and cook station.
4. Heat a frying pan with oil or butter. Using non-stick spray isn't the best high since this is over high heat.
5. Carefully dip one chili into the flour, then the batter and then place in a frying pan. Repeat with each chili.
5. Let them cook for a few minutes on one side and gently flip them over. Be sure not to "lose" any of the cheese in the flipping process.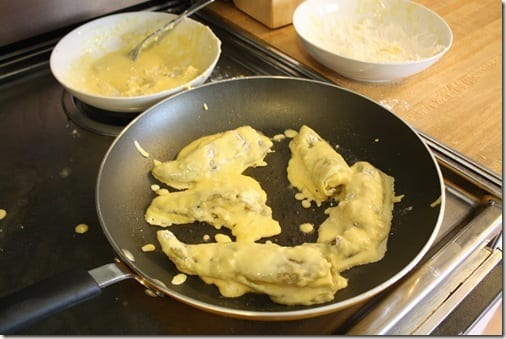 7. Once they are cooked, serve immediately. Optional to serve with salsa or avocado.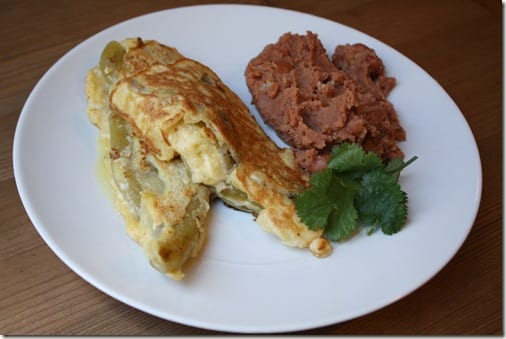 Now you can let the cheesy goodness spill out as you eat them. It's pretty amazing.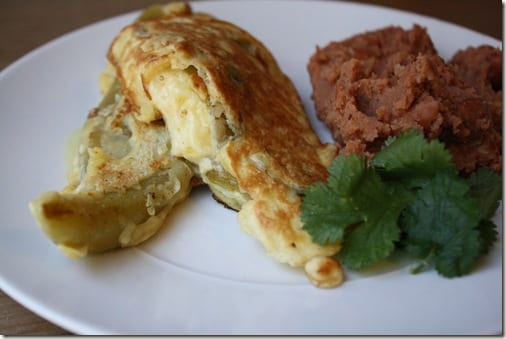 Enjoy!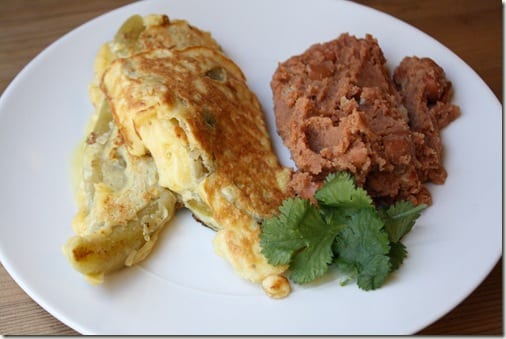 Mexican Meatless Monday is back in full force, please let me know if you would like me to do a specific recipe!