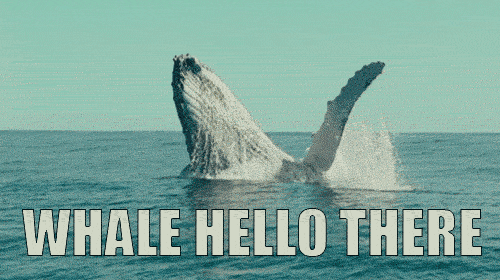 I started my day with a slow 10 mile run. I wanted to see how my body felt after this weekend's LA marathon and the result were to be expected, "okay".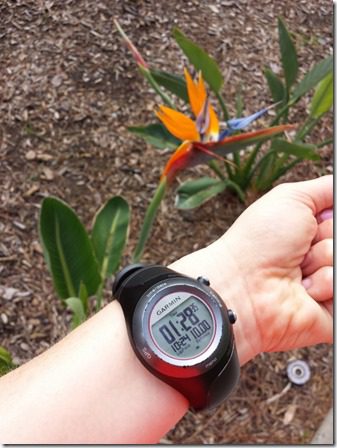 I have the Catalina Marathon this weekend and I might die. The elevation is crazy AND it's a TRAIL RACE (which you wouldn't think is that different, but road racing vs. trail racing are two different sports). What was I thinking??
Well I was thinking that I've heard Catalina is the most beautiful race around and a 'Must Run!' for sure.
Then, I watched Steve's Catalina Marathon Strategy video – he says the second hill is a lot steeper than the graphic shows. Great.
My goal for Catalina = Not walk all of it.
After my run I went to the store for watermelon and randomly picked up this Lemon Plum too. It was okay.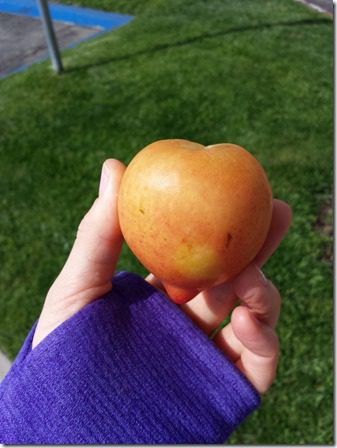 Post-run food: Watermelon. All of it.
I also ate eggs and salad – you know what kind.
St.Patrick's Day is Monday and I've been wanting to make my Skinny Shamrock Shake again but don't have any spinach. Now I occasionally buy it frozen for a green smoothie.
So, I needed to find a work around. A Skinny Shamrock Shake wouldn't be the same if it wasn't GREEN!!!
I decided to try broccoli. Yes. Broccoli in what is supposed to be a sweet, delicious smoothie.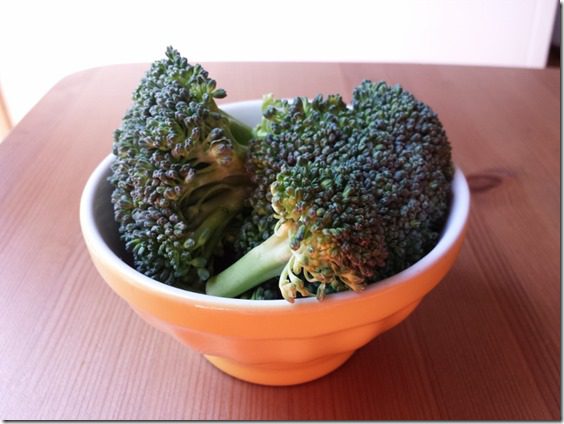 I microwaved about a cup of the broccoli to make it soft. Other than that, I followed the recipe exactly.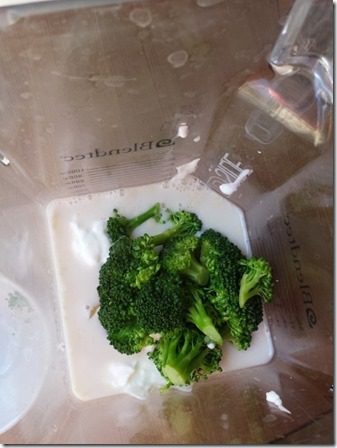 I know what you're thinking…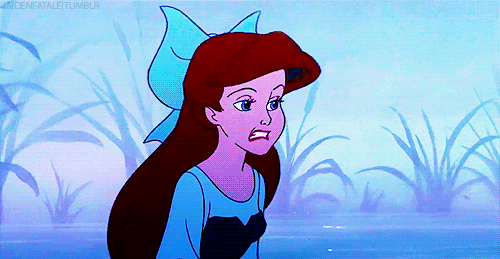 But, I could NOT taste the broccoli at all. I do think the texture isn't as smooth as the OG version, but it's good.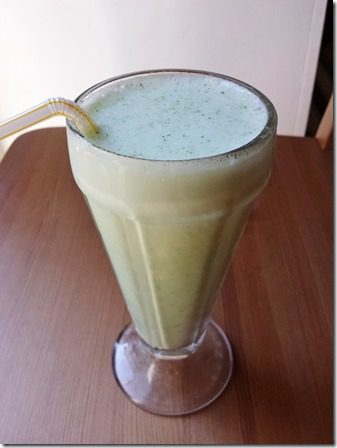 I usually ask for a second opinion if I make a weird recipe, but Vegas was not interested in trying it… his loss.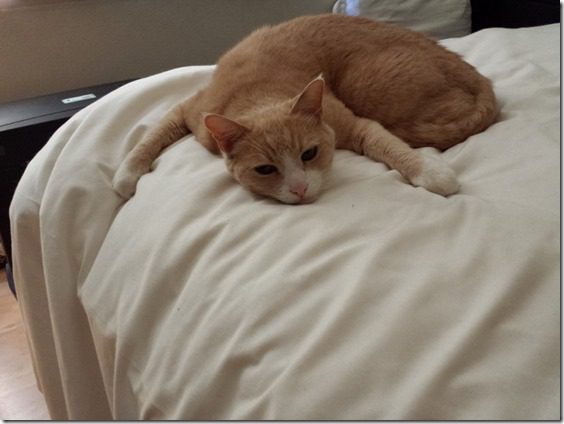 Now I have to get my life together for the Catalina Marathon. Since it's a trail race I just realized I need those ankle cover thingies!! <- obviously I am new to this game. I'm in trouble…
Question: Broccoli in a smoothie – would you try it or have I gone too far?