Hello!!! How's your day going?! Mine is amazing because I had a nice, zen 8 mile run and then interviewed someone for a blog post that I'm super in love with!!! Cannot wait to share <3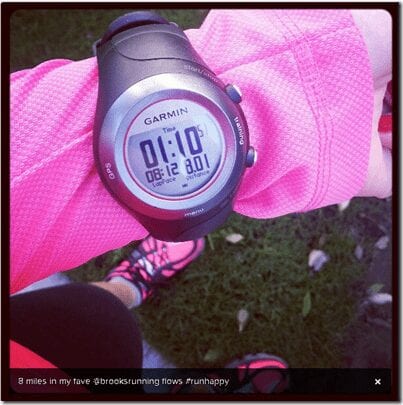 The biggest holiday in America is this Sunday – SUPER BOWL!
Fun fact: Did you know the average game watcher eats 8,600 calories on Super Bowl Sunday?
No? Oh.
You probably didn't know that because I made it up.
Anyway, I am not really into the teams this year but I still LOVE a good Super Bowl Party – mostly for the food and drinks.
True Fun Fact: The first time I got drunk was at a Super Bowl party with my ex-BF when I was meeting his friends for the first time. Way to class it up Monica.
And while I'm sure there will be plenty of indulgent pizza and wings – here is a healthified recipe to take to your party!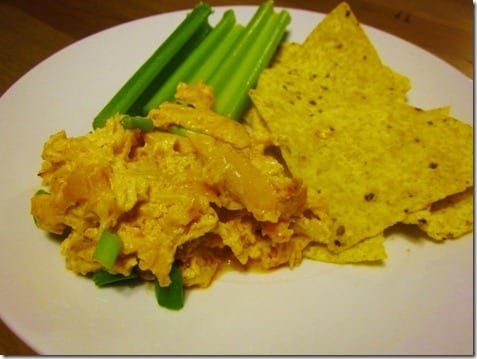 Buffalo Chicken Dip Recipe
Ingredients:
3 cups shredded chicken (I used a rotisserie)

1/2 cup buffalo wing sauce

1/2 cup low fat Ranch dressing

1 cup nf plain greek yogurt

optional: 1/4 cup green onions, shredded cheddar
Directions:
Heat oven to 350 degrees. Combine all ingredients, pour into oven safe dish. Bake for 25 minutes or until heated through. Optional: Add cheese and onions on top.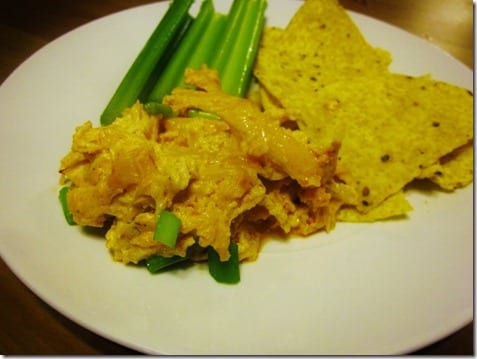 Serve with chips or grab the celery out of your Bloody Mary and go for it.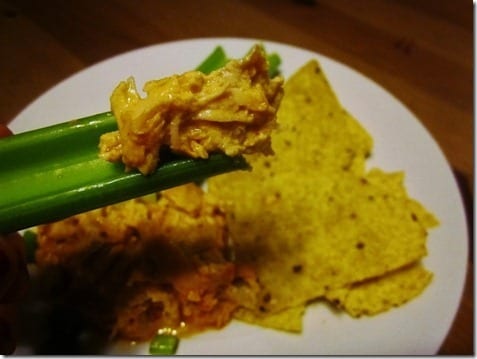 Enjoy the food! I mean… game.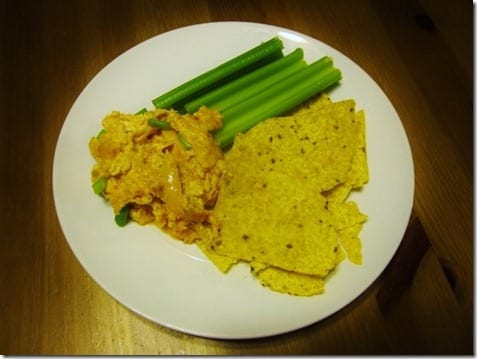 Question: What's your favorite Super Bowl Party food?