Hello! I tried the new Trader Joe's Carrot Spirals this weekend and wanted to let ya know my thoughts. But first let's talk running and eating…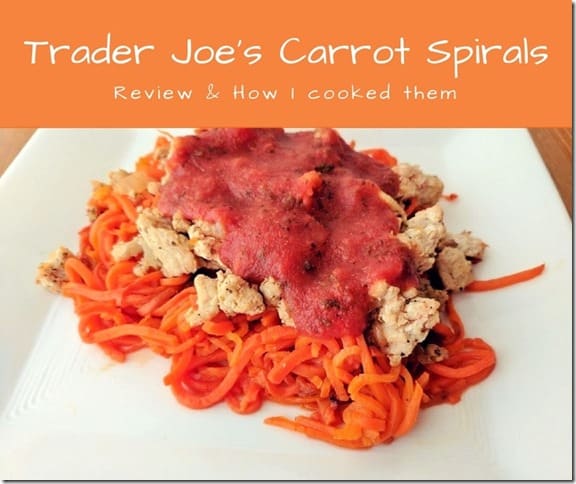 Pre-run I had some cereal and a packet of Mango Spark. Sometimes I drink it as a pre-workout but really it's a pre-run drink. Other times I drink it on long runs. Sometimes I snort a line of it from the counter or use it as glitter and put it in my  hair…
The rock formation on the path is still there. I'm going to call it OC Stonehedge.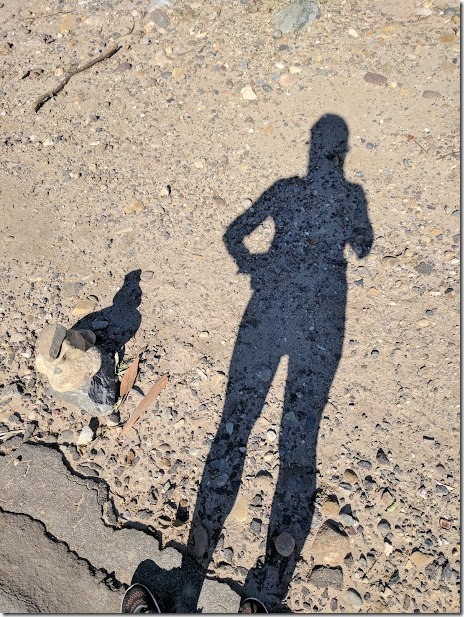 Random running interaction… I stopped to walk after the podcast I was listening to was over (my app goes to another podcast that's next in line or that was listening to before to something but never the one I want). Anyway.
A runner guy came running up behind me and stopped to say, "You run a lot, I see you running a lot – are you just doing it or do you run races?"
I LOVE talking about running so I was all about it. He ran his first marathon in February – the Phoenix Marathon. And I asked him if he was running the OC Marathon this weekend (use code RER5OFF for a discount – probably the LAST day is today). No, he said he was taking it kinda easy with races.
The end.
When I got home I did a BeachBody on Demand workout…
Then made a green smoothie while eating tortilla chips. That's how I do.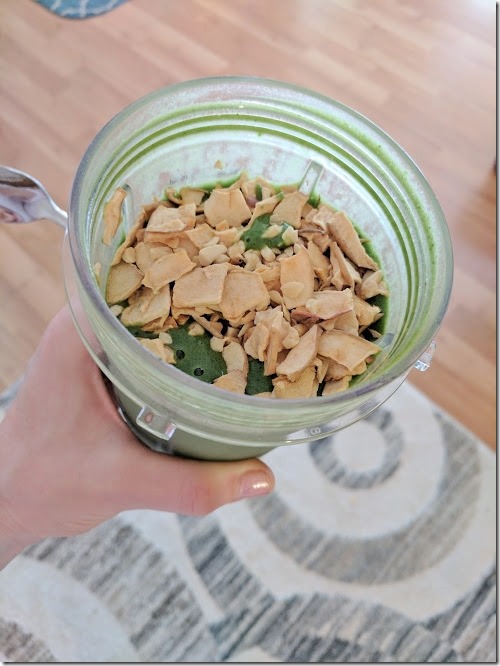 Okay… now for the Carrot Spirals.
When I bought them this weekend the checker at Trader Joes asked if I had tried them before. They're new and he hadn't tried them yet.
Nope! But I was excited about 'em.
I think one of the secrets to making veggie noodles taste good is to use them in a dish that uses the 'regular' version of sauce and/or meat. Using veggie noodles with a organic chia seed beet sauce instead of OG marinara isn't going to give you a satisfying experience if you're not used to an alternative noodle AND alternative sauce.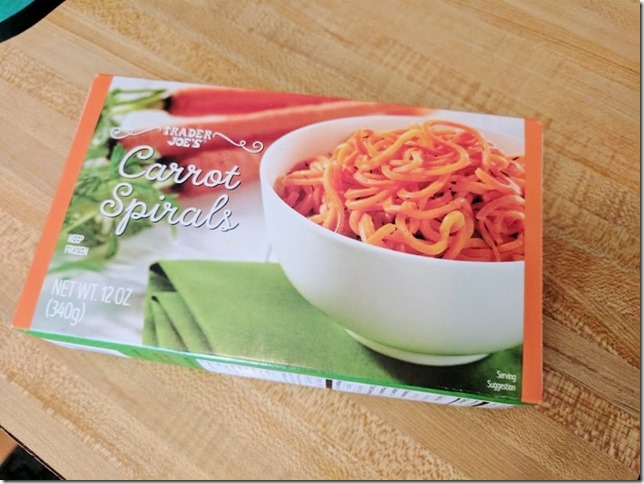 I made this dish with ground turkey – which I always use for spaghetti and a jarred sauce – which I also always use.
First – an entire onion. Then, I added the ground turkey and a ton of seasonings like garlic powder, 21 seasoning blend, salt…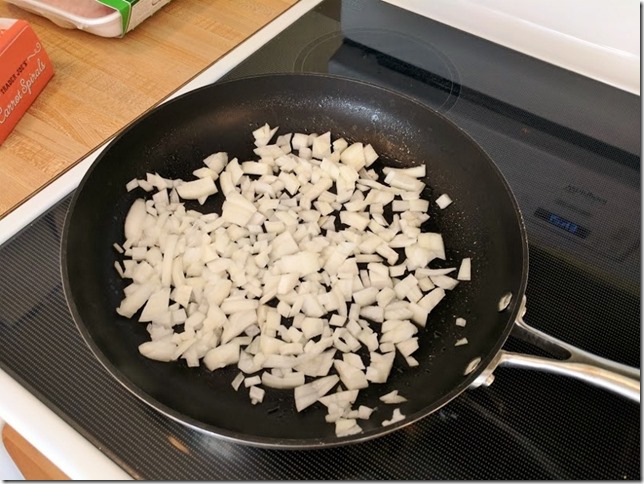 After the ground turkey was done I put it in a container and used that same skillet to 'cook' the carrot spirals.
Can I call them coodles since zucchini noodles are called zoodles??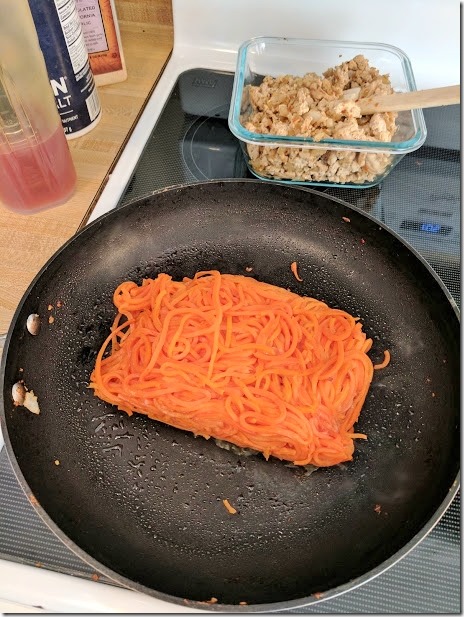 They cooked up super quickly. Then, I put them on a plate and topped the carrot noodles with ground turkey and tomato sauce.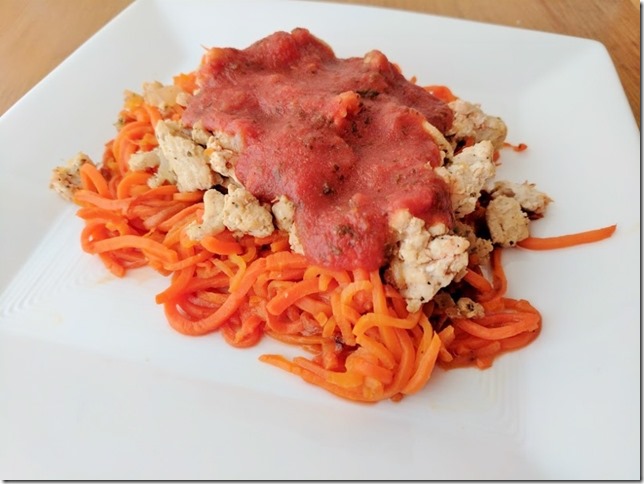 Thoughts on Carrot Noodles from Trader Joes: I loved them. They were super easy to make (I just followed the directions on the box). They have a good consistency. They're not exact like pasta, but closer than those tofu / shirataki noodles. They smell a little sweet so I think they'd be great with a cream sauce too. They aren't made of weird ingredients – just carrots and salt. Boom.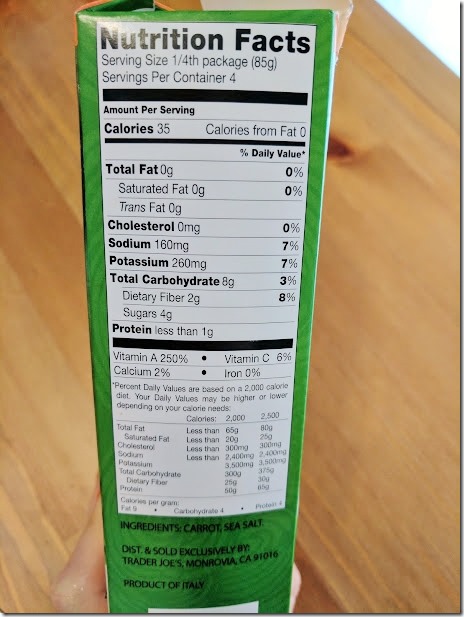 If you watched my Instagram Stories from this weekend you might have caught me cooking this!
But I have another reason for you to check out Run Eat Repeat's Instagram…
I am running a giveaway right now for a prize pack of Nathan Sports hydration must haves:
a handheld water-bottle, a running belt and a hydration belt with 2 bottles plus it fits a big phone like the iPhone 7.
Question: Have you tried carrot or zucchini or other veggie noodles?
Which one? How'd you make it?