Despite only 3 hours of sleep I got up bright and early for a 13.something miler with Tina and Bonnie.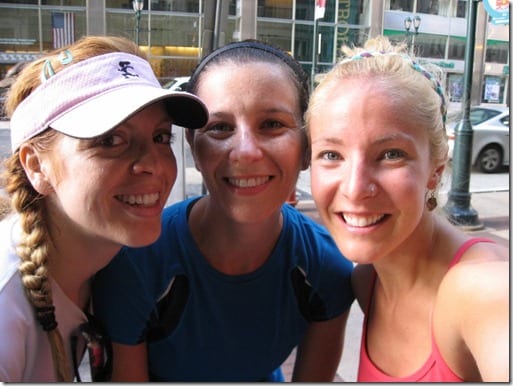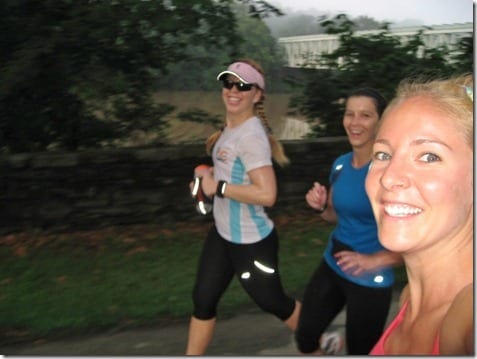 It was kinda brutal, but we did it! It really helped that Tina was running, she's a fun running buddy.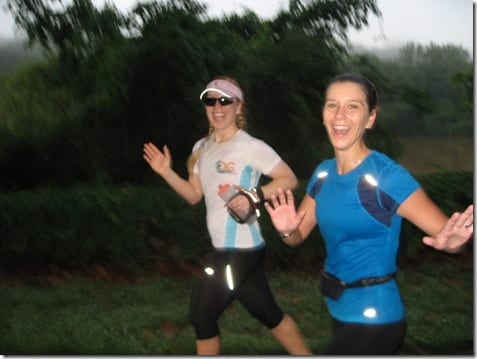 Happy to cross another state off my "run in every state" list!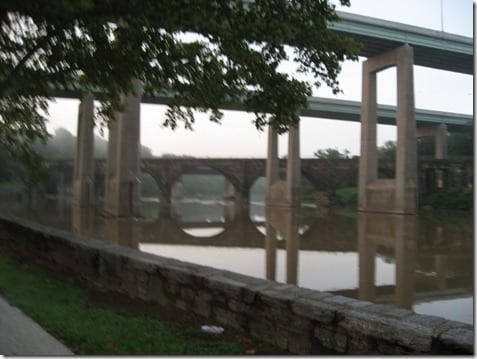 We ran together in Baltimore in May.
and for a few miles of her marathon in January!
Tina and I made a detour to Starbucks before going up to our rooms. Mine was done before I even got there!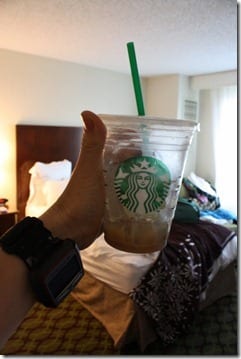 Amen!
I was super hungry and rushed down stairs after my shower (sopping wet) to grab food before breakfast was over.
I have to confess that I snuck back up to my room to eat and take a short nap. I really really needed it!
Finally, I felt coherent enough to join the rest of the world. I saw my favorite Janetha right away.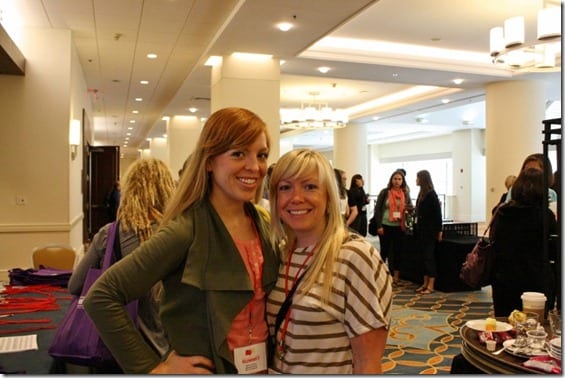 Then, I spotted Tina signing her book – Carrots N' Cake. I read her book when it first came out and loved it! Even though I am her friend and read her blog I enjoyed looking into her life in the book too. It was kinda like going through her underwear drawer when she's not home.
Unfortunately, I forgot my book. #Fail
So, I asked her to sign my boob!
Then, I perused the expo area and caught up with old and new friends.
I'm currently blogging from one of the sessions – Utilizing Social Media to Network and Make Friends. That would be Ashley, Cynthia and Theodora rocking it out.
I'm up after lunch. So so nervous!!! Wish me luck