I feel like I've been MIA all day! But blogging conferences are very overwhelming so I really focused on being present and enjoying it today.
I especially was present (read: pushed to the front of the line) for lunch!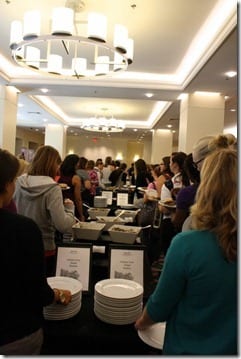 This was the best conference lunch I've had yet! I got a big salad and roasted vegetable sandwich. The tofu was out by the time I got there or I would have been all over that.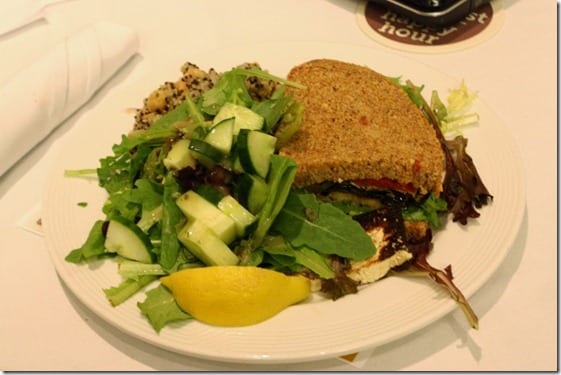 But the best part was the quinoa and chickpeas! LOVE love love chickpeas.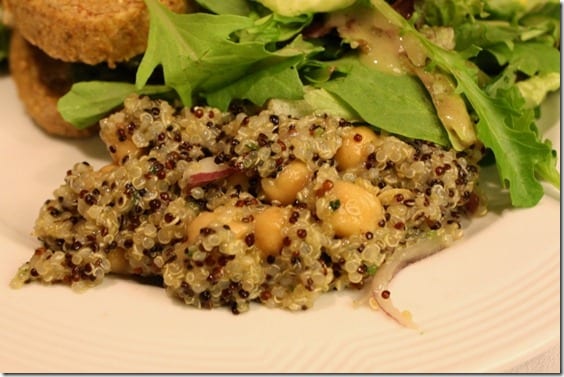 Dessert was a dough ball made by Katie.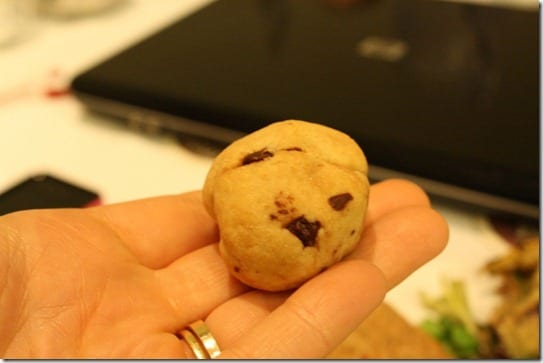 A little after lunch I did my Blogger Safety presentation. I was very nervous.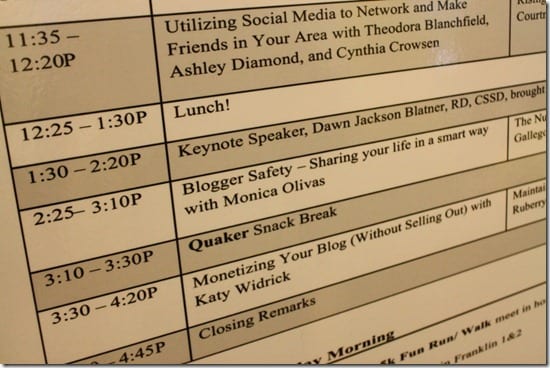 You can see everyone looking towards the back of the room, planning their escape.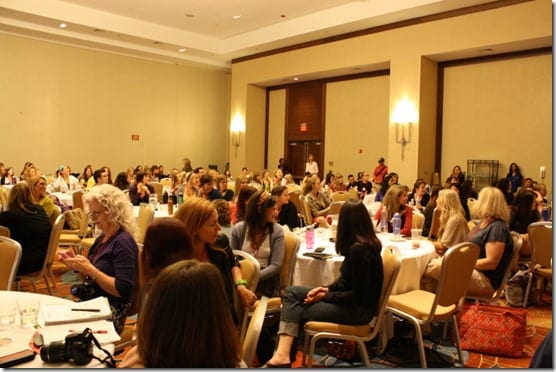 But, it went okay! No one cried except me and there were some really good questions at the end!
If you figured I was going to be boring and skipped it. Or if you weren't able to attend HLS here is my Blogger Safety Presentation.
I will also be doing a live webinar and going over the whole thing, plus questions soon!
Let me know if you have any questions.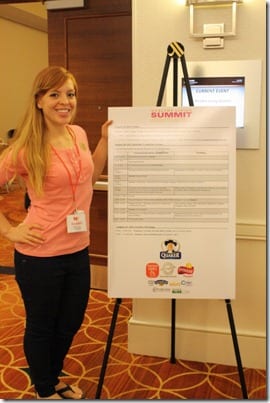 Then it was the usual conference stuff…'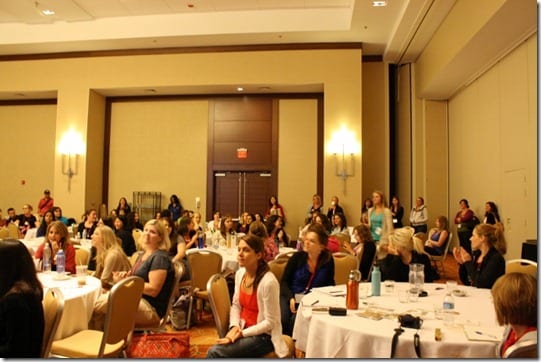 Instead of throwing tomatoes at me, Evan chucked a brownie at my head. Luckily, I caught it.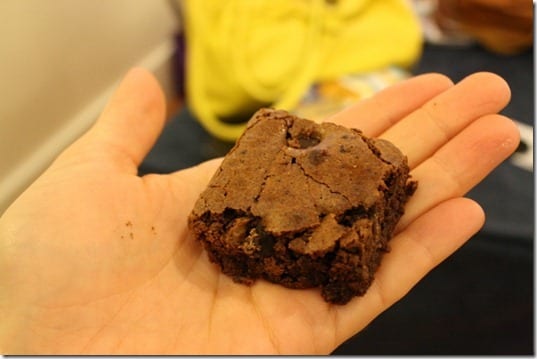 Gretchen was mad she didn't get one and expressed her anger. "Use your words Gretchen, use your words."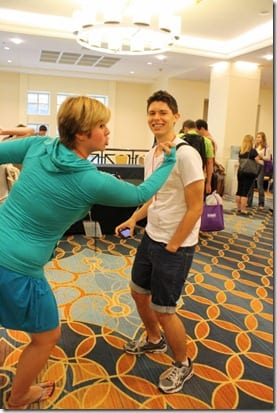 After the conference was done we made a beeline to Happy Hour!!!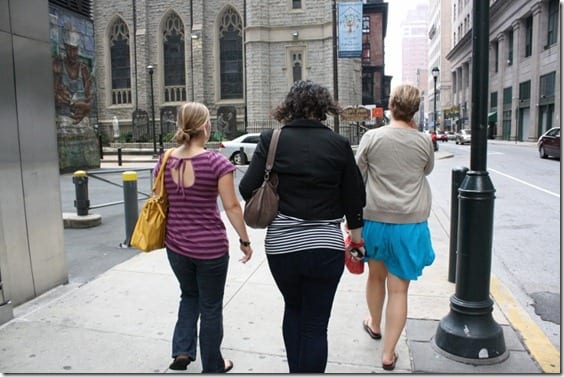 First stop was the Vintage Wine Bar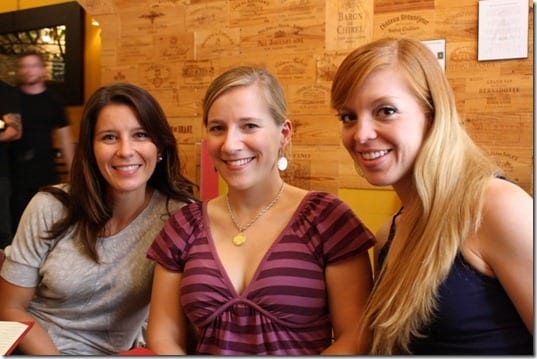 But Anne and I had to ditch out to meet up with our dinner dates
Annelies from Attune invited me to join Heather, Meghann, Anne and herself for drinks.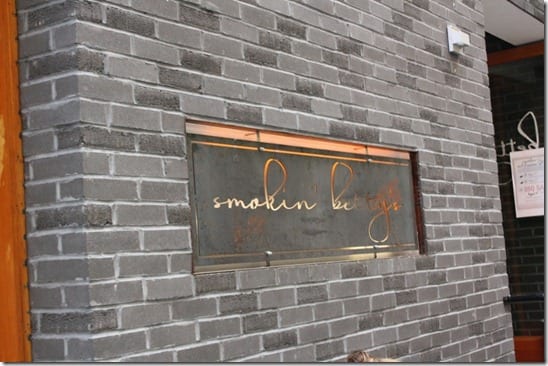 We shared everything
After a lot of talking about everything under the Philly sun I headed back to meet up with the group.
While everyone headed to dinner Katy and I headed to fro-yo.
Sweet Ending? Don't mind if I do.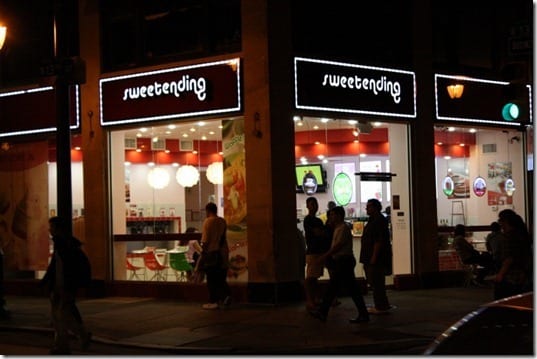 I piled it high since I was hungry. I love going to fro-yo hungry – fill 'er up!
I'm crashing. See you in the morning.