After my 5pm appointment I came home for dinner before my 7pm client. I don't know who I am anymore – all I could think of was eggs and/or tuna. Since we don't have tuna I went with eggs.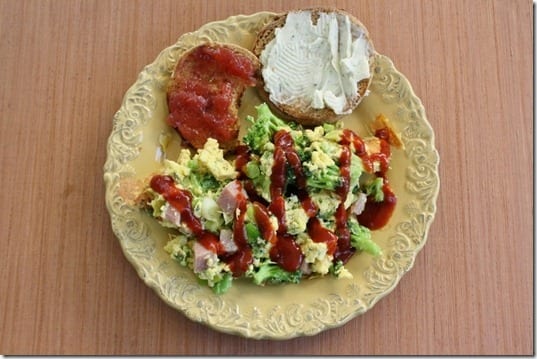 I made a big scramble with veggies and served it up with an english muffin – half with garlic laughing cow and half with jam. Jam on it.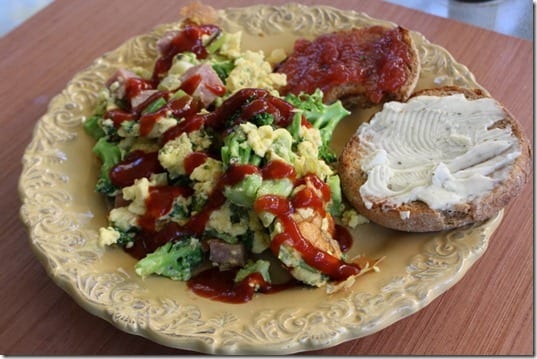 So I had eggs twice today and am looking forward to more tomorrow! I should at least get a little more creative with them.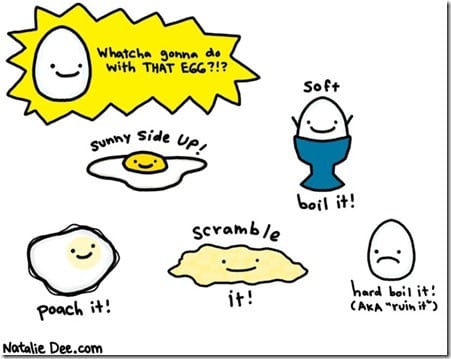 (NatalieDee.com)
Side note: The Oxygen magazine Protein Peanut Butter Cups recipe wasn't good. I guess I shouldn't have expected it to be, but I'm an optimist.
I had a piece of toast with PB&J for dessert before heading back to work.
Then, I came home for the Grand Finale!!!
A smoothie in a bowl with granola. I love smoothies. I love granola. This is my favorite snack. FAVE For LIFE!
Night!