Someone call Dr. Drew…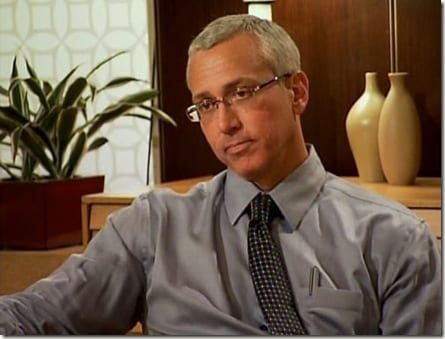 because I'm addicted to iced coffee.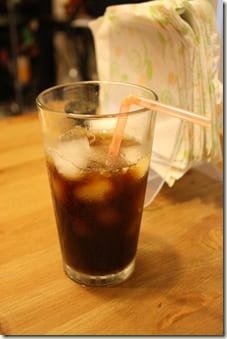 Actually, I don't know that I want to be cured. I am going to take Charlie Sheen's attitude and say I'm winning…
But, I'm not winning at making the actual drink – I was in such a frenzy to make iced coffee this morning that I may have broken our coffee maker
Maybe my body is a little confused to be back on West coast time? I dunno.
All I know is, when I went to check on the coffee it wasn't coming out of the spout. I opened up the top and realized all the water and coffee grounds were creating a pool inside the maker, but wasn't draining out.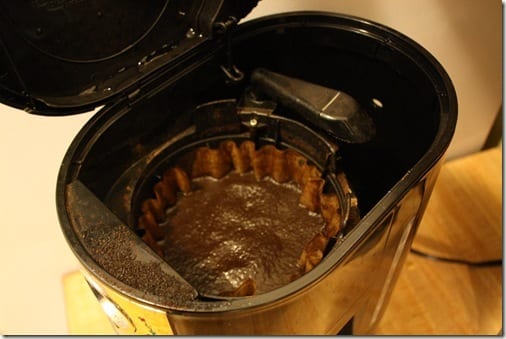 Turns out I forgot the basket!!! Major fail.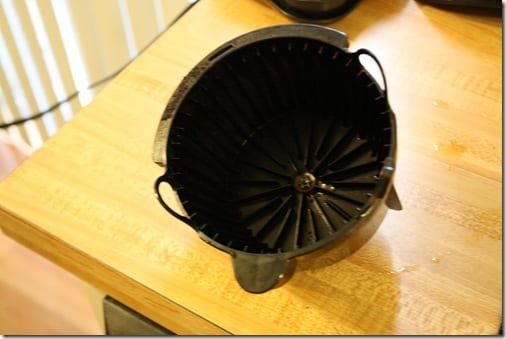 I have to try and clean it out, but I'm not sure how since those parts are not removable.
Vegas just stared at me, silently judging this whole debacle. I hope CPS (Cat Protective Services) doesn't come take him away.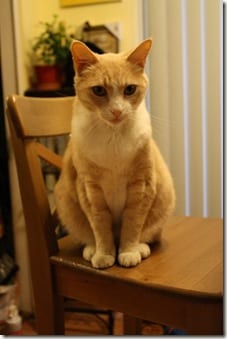 Since yesterday's 10 miler was kinda sorta my long run for the weekend I took today as a Rest Day from running and did Jillian's 6 Week Six Pack for some exercise.
Then, it was time for breakfast!
I made an egg wrap with laughing cow cheese, Lawry's salt and ketchup.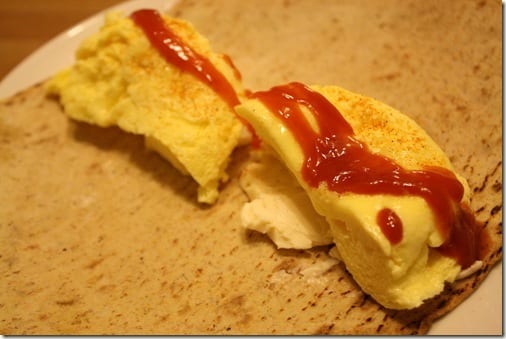 Wrapped in my last Flat Out.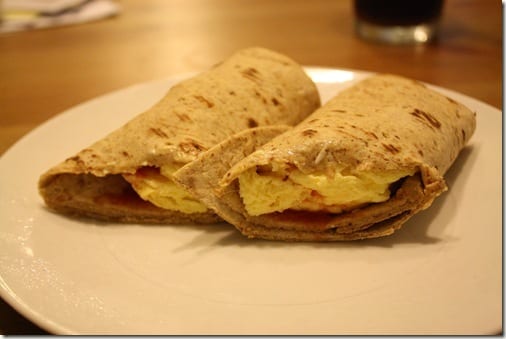 I would have paired this with some fruit, but we don't have any. We are in desperate need of produce, so I'm headed to the store next.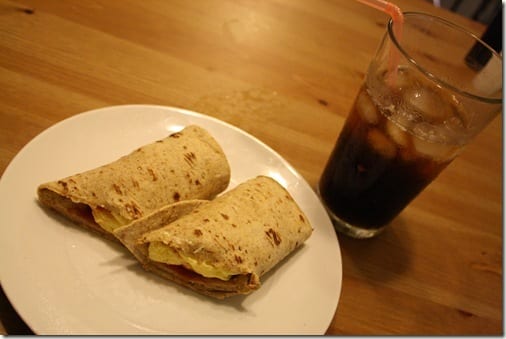 Monday Mini-Goals for 3/7/11:
1. Get a tempo run and long run done – then STRETCH!
2. Read 5 chapters of my book
3. Focus on Intuitive Eating 
Question: What's your biggest goal for the week?