I hit up a new-to-me exercise class this afternoon. It was a bust
I guess I went at senior hour and was worried I was going to have to do CPR on one of my fellow exercisers at one point (even though it was a super low impact class). Yeah…
Before I went I had an egg. See? A protein-y snack. This might be for Monica (that carb loving whore).
I was determined to have cheese bread for lunch. The rest is just details.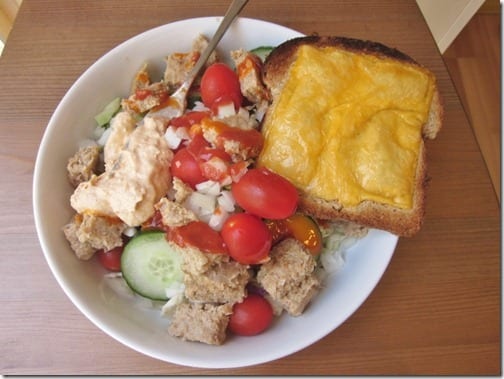 I also had half a piece of that amazing bread with jam. (See carb whore comment above.)
I am headed to work this afternoon and have a few projects to get started on before I go. I'll see ya tonight
Run SMART Goals
Fill out this form to get the SMART Running Goals worksheet to your inbox!