My second protein-y snack of the day was a green monster on the go.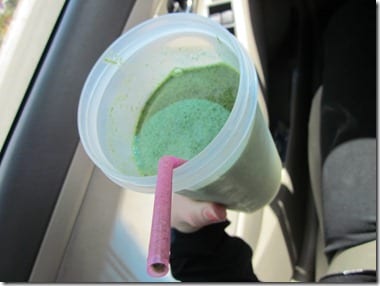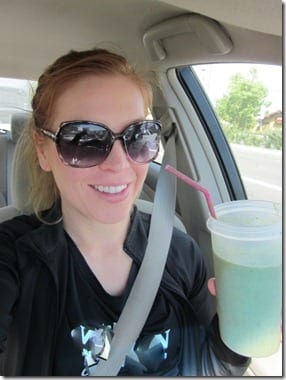 Let's see what we've got here:
– Shark fin in my hair
– Drinking and driving
– Way too many self portraits taken in the car
Check, check and check.
Ben and I got home around the same time from work and we teamed up for dinner. I roasted the broccoli and stuffed mushrooms, he cooked the chicken with spaghetti sauce ( I added spinach to mine).
The stuffed mushrooms were a manager's special find. I have a knack for finding food on clearance, it's not something I'm particularly proud of, but it's all I got.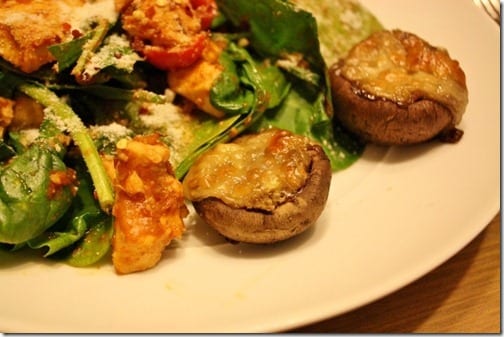 I thought I would reward myself for a day of healthy eats with some dark chocolate. That makes sense to everyone else, right?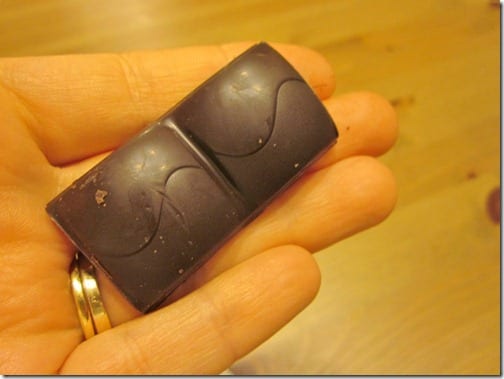 Tonight is the season finale of Bethenny Ever After! I adore her and feel like our personalities are similar in many ways (read: too loud girls who come off a little aggressive, but are really kinda cool?).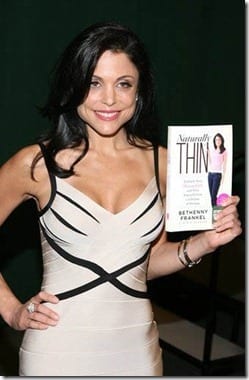 (source)
Anyways, I gotta go watch this! See ya later