Hi! How are you? Did you run today? Did you eat? Did you run while eating? Because that is real talent – especially if you're eating soup.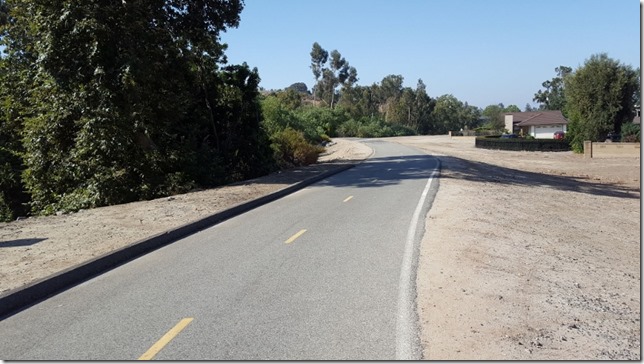 I ran today and found $5 on the path! A few weeks ago I found a driver's license. Today I found five bucks.
What's next?
I hope not a body!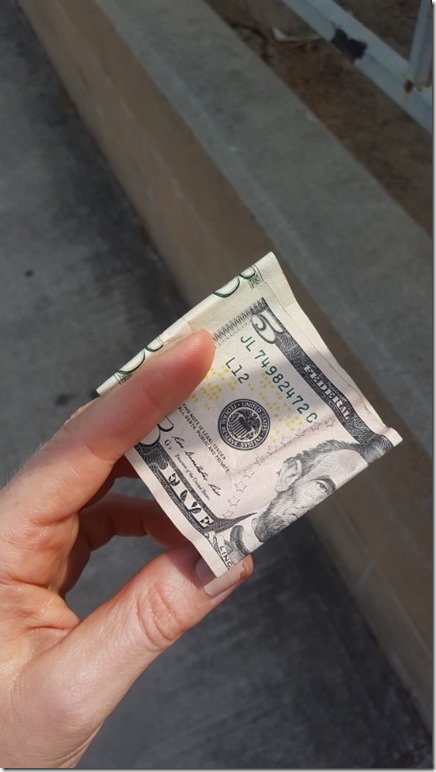 Maybe I'll find a new pet?! I found Vegas at the bank – did you know that?
I came home and told him about my find but he wasn't impressed. Thanks for nada cat!
Now let's talk about pizza.
Pizza is the best! Best best best.
Q: You know what's better than pizza?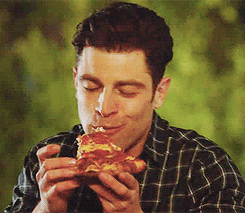 A: Nothing.
But maybe Channing Tatum  eating pizza with a cat is on another level.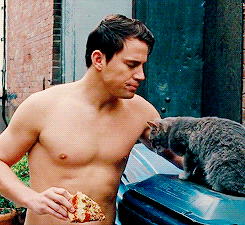 And I know Cauliflower Pizza Crust has taken the internet by storm. But let's be honest – it's a pizza alternative. It's not REAL pizza.
It does the trick when you're trying to watch your calories or not eat 4 whole large extra cheese pizzas a  week (hey, don't judge!). This is  a healthy lower calorie option to feed your pizza craving. And yes, I totally love it too.
I love all pizza… deep dish, frozen, fake, real, hot, luke warm, Costco, 5 star restaurant, other people's pizza…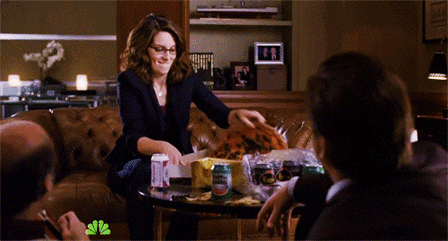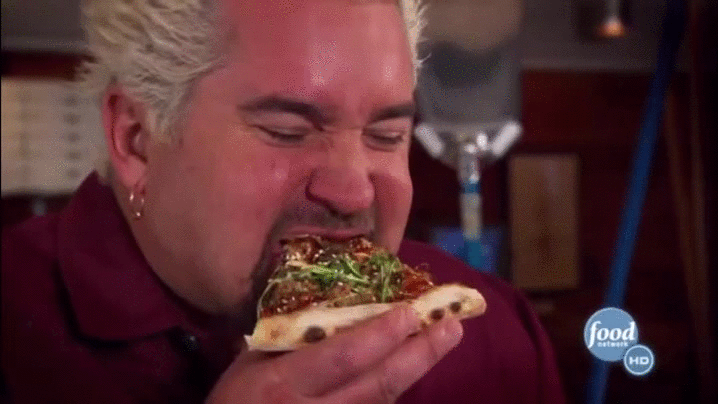 This Chicken Crust Pizza recipe is another option for your healthy pizza needs. The crust is made entirely of chicken so it's low carb and gluten free. This means you can use those carbs for wine or dessert. It is all about balance!
Chicken Pizza Crust Recipe
I used skinless boneless chicken breasts for this. I've also seen recipes with ground chicken as the crust. That's easier to form into a round crust, but requires more ingredients to stay together.
Chicken pizza crust – boneless, skinless chicken breasts (1 per person), garlic powder, Italian seasoning, marinara, cheese and other pizza toppings.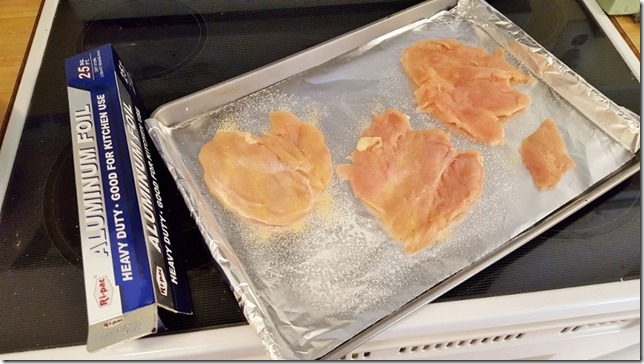 Directions: Flatten chicken breasts to 1/2 inch thick. Season on both sides with garlic and Italian seasoning. Bake at 350 degrees until cooked through (about 15 minutes each side).
*I cut the thick part of my pieces to kind of butterfly it  and flattened them from there.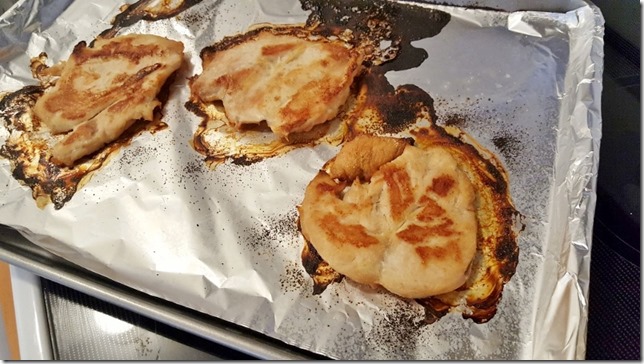 Once the chicken is done spread pizza sauce, cheese and toppings on each one. Place under broiler and watch carefully until melted.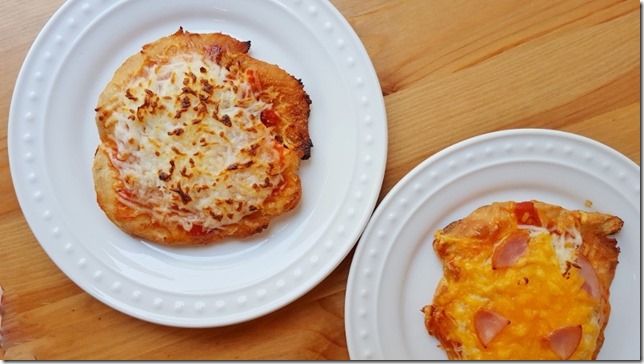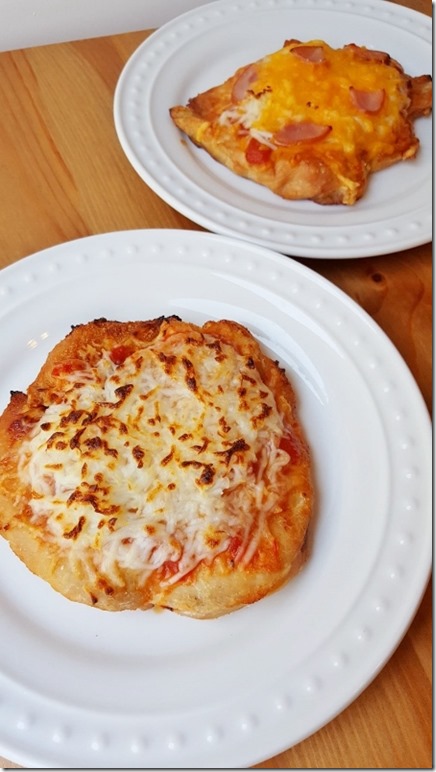 Enjoy!!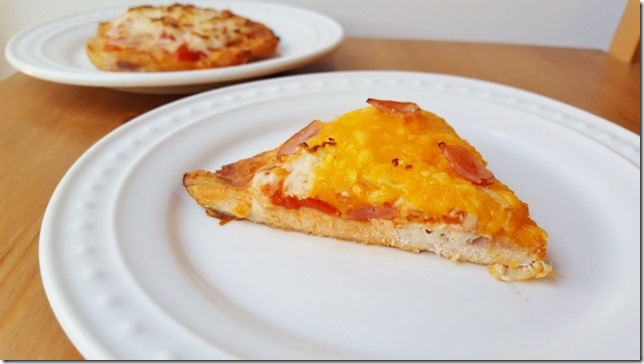 Question: Any guesses on what I'll find next on the run?