Today I'm talking about the best running shorts to prevent chafing and having to readjust and pull at your clothes while you run. This post is in partnership with Danskin Now.
Hi! This morning I hit the running path for 6 miles and then did some 21 day fix strength work. I've been slacking on that because of my yoga challenge. I'm fine with putting that on the back burner for a little bit because yoga has felt so good!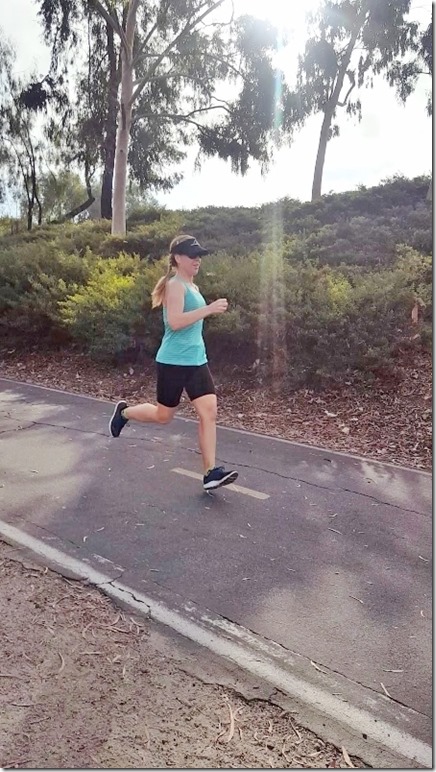 Now let's chat about the running question I get asked every single week. I love questions because this means you want to know what works for me and all the running and eating I do can help my peeps (you). I'm here to help! Ask me stuff!! I have no one else to talk to besides Vegas, seriously feel free to email me.
(Desperate much Monican?)
Anyway.
The question of the day is "What running shorts are you wearing?" or "Where do you find running shorts in that length!?!"
Yep. I know. I know that the usual running shorts ride up on some people. I know how much thigh chafing sucks. And pulling your shorts down every .02 mile is not fun.
So I wear a tight style short that's usually between 5 to 8 inches long depending on the brand. I recently found a super affordable version by Danskin Now. I was pretty excited about this.
The ones I'm wearing are Danskin Now Compression Shorts with a 9" inseam. (Note: the image looks like it's a shorter short but the product description has the info.)
I've been wearing these for a long time now and recently a rep from the company contacted me to talk about my favorite Danskin Now gear. Perfect!
They have a ton of great wick-wear for running – tanks, tops and long sleeves.
But they also have fun graphic tanks and burn out cut-off tees.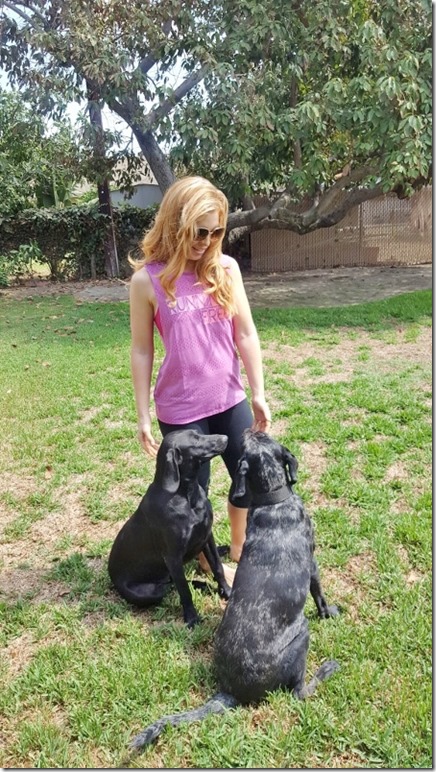 This one says Running Free but they have a bunch of different workout motivation sayings.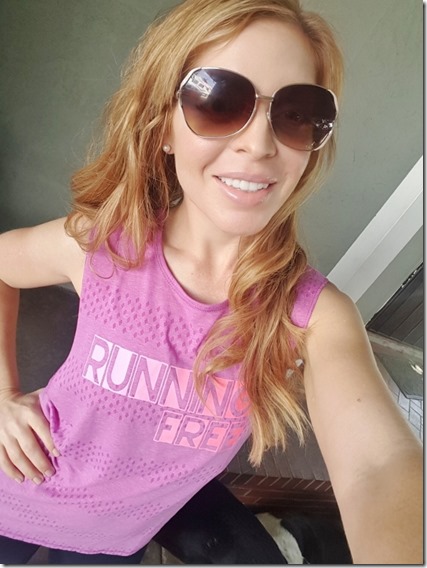 I also got a soft and comfy yoga dog cuddling tank.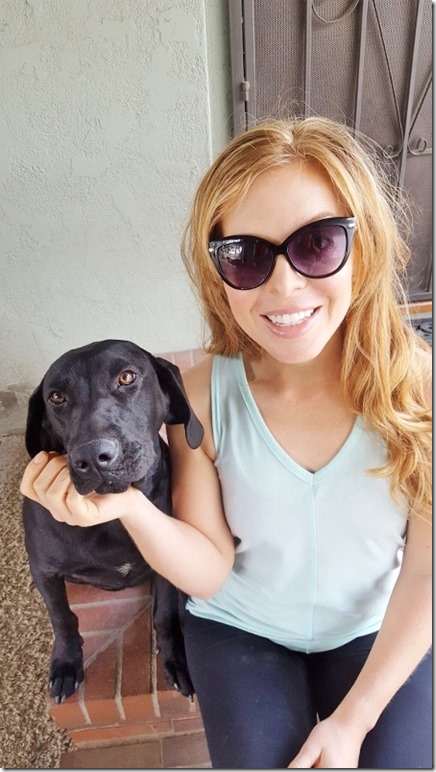 It has cute back detail – not so much of a cutout that it's falling all over the place, just enough that I can pretend I'm cool. (It's the Women's Active Crossover Keyhole Tank.) The goal is to wear it for yoga but it was so comfy I work it to hang out with my family yesterday.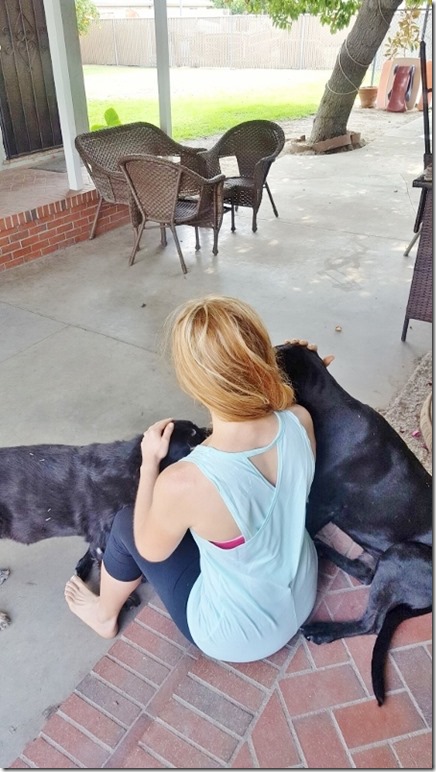 This gear is available at Walmart or online. (Puppies not available.)
Question: Do you need a cat cuddling tank or dog cuddling tank or neither?