I don't like chip crumbs. I always try to pick out the intact chips from the bag. This means I am often left with a bag full of chip crumbs and nothing to do with them.
Okay, that's not true. I make Chili Killers with them!
Chili Killers or Chilaquilles = eggs cooked with tortillas or tortilla chips.
I cooked up some onion and chips in a sprayed pan. Then, added salsa, eggs and cheese.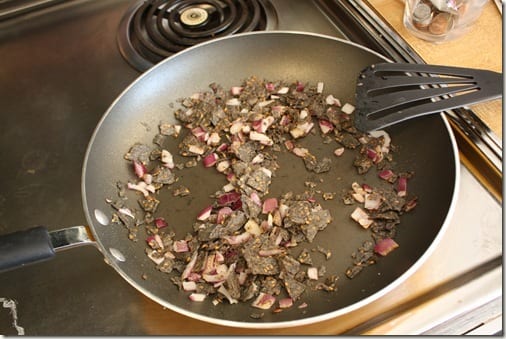 It's Killer good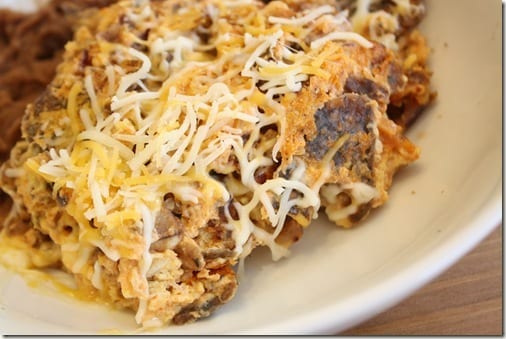 Served with beans and hot sauce. This is one of my Mexican Meatless favorites!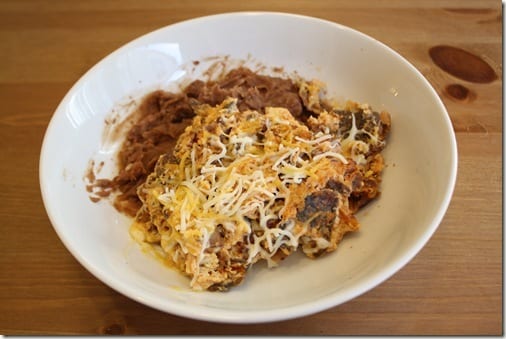 Vegas wishes he had chili killers…
I served it with a salad for some veggie power!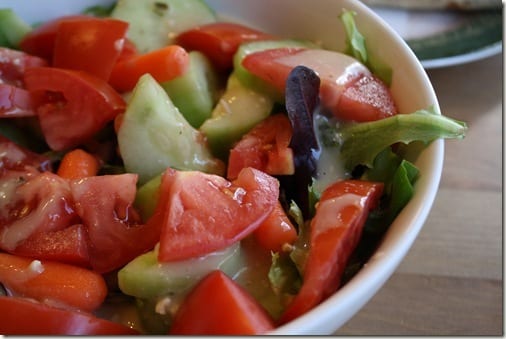 My afternoon snack is a cantaloupe filled with cottage cheese. I remember my mom eating pineapple and cottage cheese when I was a kid. Now I'm all grow'd up like my mom, eating her faves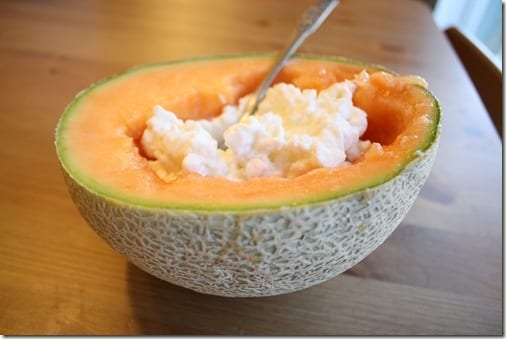 I'm trying to upload the latest Ask a Monican. It'll be up tonight!