Fact: A sweet potato is the highlight of any meal that it's a part of.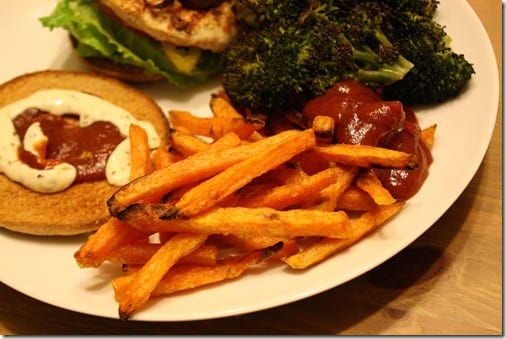 I don't care if you make turkey burgers on the Foreman and top them with grilled onions…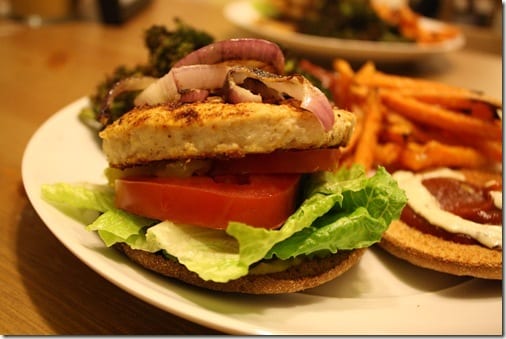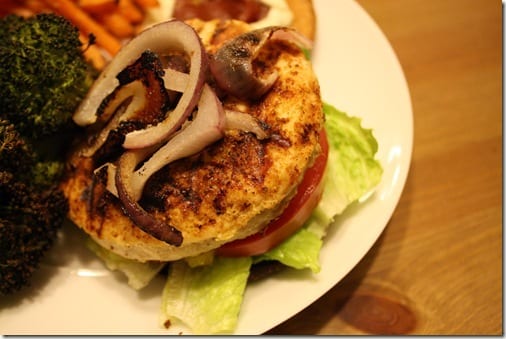 The sweet potato fries are king queen!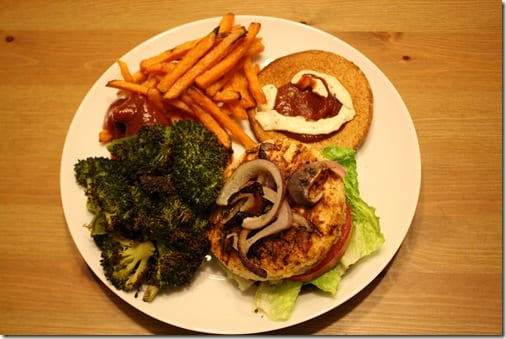 But, call the Wambulance because now my stomach hurts from all this good food
I guess there can be too much of a good thing? Except when it comes to fro-yo.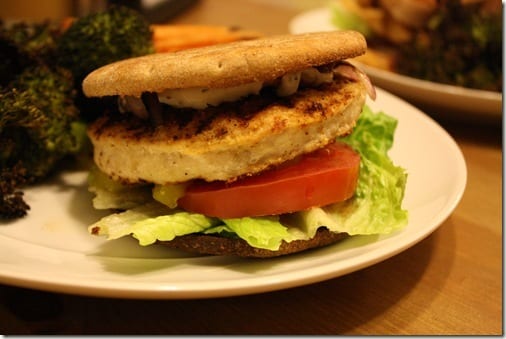 Ask a Monican part 6:
If you have a question for me email it to runeatrepeat at gmail.com
Random – Ben sent me this list without provocation last night. He may have been partaking in the "sauce".
 Ben's Top 10 Reasons to Marry a Healthy Living Blogger:
10. You will always know the most recent thing that Jillian Michaels
has produced.
9. The house will be full of strange and interesting foods (like
roasted brussel sprouts) that you would never make by for yourself.
8. She will wear lots of spandex in the form of running or yoga pants.
7. You will become healthier simply by osmosis.
6. Constant exposure to new restaurants such as Vietnamese, Korean,
Indian, Vegetarian, Vegan, Raw etc.
5. Steady supply of frozen yogurt deserts and dark chocolate.
4. While they are constantly trying to improve their body, you will
reap the benefits of their exercise.
3. Interesting travel locations for marathons, conferences, and summits.
2. Amazing amounts of energy for all day activities.
1. They are constantly looking for ways to better themselves.

Monica is very special in being a Mexican health blogger since she is
very understanding of my needs to drink, eat steak, and wear a
sombrero. But she never gives up trying to make me healthier (even if
its just so I don't die before her). I always recommend Spanish women
since they have a special place in their hearts for their men, and
red-heads since their blood is actually on fire (that's what makes
their hair red). Dudes everywhere should be snatching up these blog-hunnies. Im drunk.
I don't know if I should be flattered or embarrassed…