How's it going? I just wanted to stop in really quick to say hello and share an update to my favorite oatmeal cookie recipe.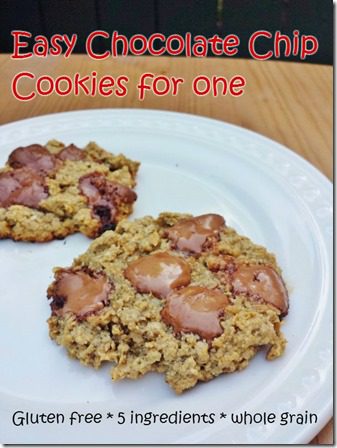 I have to confess, every time I make a 'real' batch of cookies I end up eating 6 cookies worth of batter and way way waaaaaaaayyy too many fresh cookies out of the oven. Finally the cookie police busted in my door one day and stopped me.
So, now I am forced to make mini-batches to keep myself out of cookie prison. It's for the best. You can double this recipe if you want more than two cookies and it's still a lot less calorie damage than a whole batch!
My OG oatmeal cookie for breakfast recipe is super easy and HEALTHY! But I added chocolate chips this time so it's not exactly the ideal breakfast with that addition – but it's so much better
Oatmeal Chocolate Chip Cookie for one
1 packet maple brown sugar oatmeal
1 Tb. nut butter
2 Tb egg whites or 1 egg
dash: salt, baking soda
2 Tb. Chocolate chips
Directions: Heat oven to 350 degrees. Smash all ingredients – in a bowl, not your mouth. Make 2 or 3 cookies and drop on sprayed cookie sheet, press down a bit. Bake for 8 to 10 minutes or until set.
Enjoy!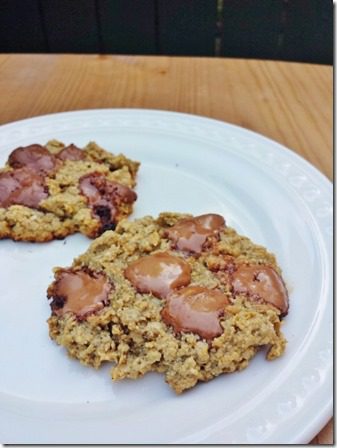 Question: Chocolate chips or M&Ms?