My Nina and Nino gave Ben and I some snacks for the plane ride back to CA. There were gingerbread bites…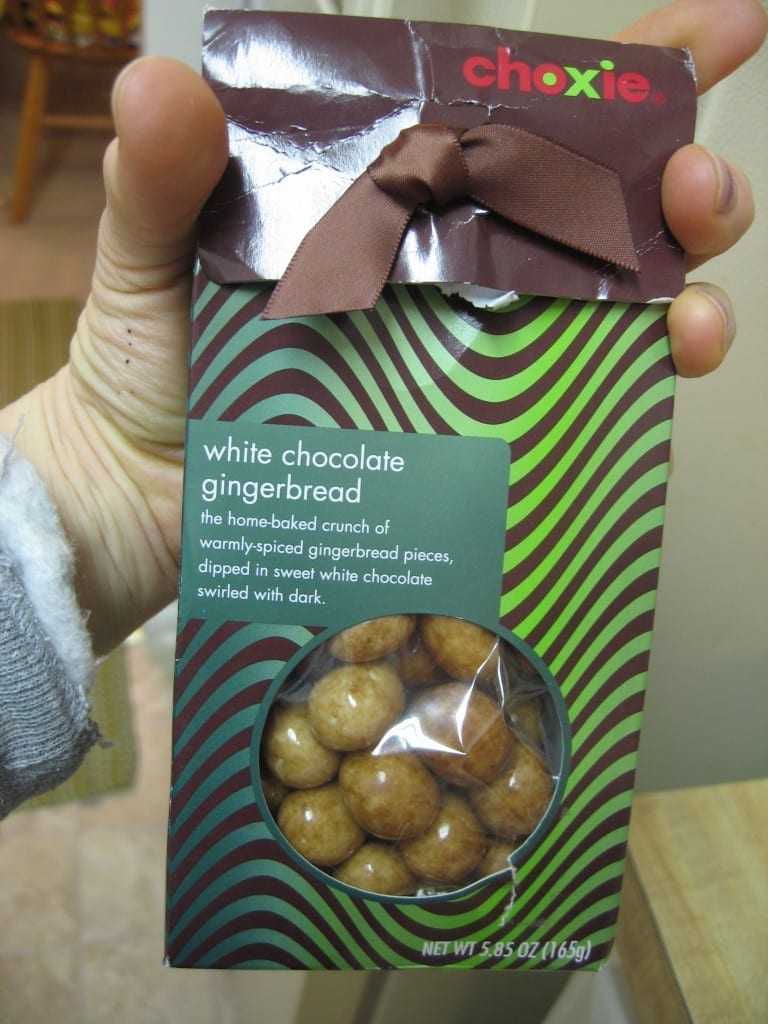 and chocolate covered cranberries espresso beans. The company messed up and put espresso beans NOT cranberries in the package!!! Ha! I was disappointed, but Ben loves choc covered espresso so it worked out. Isn't that weird though??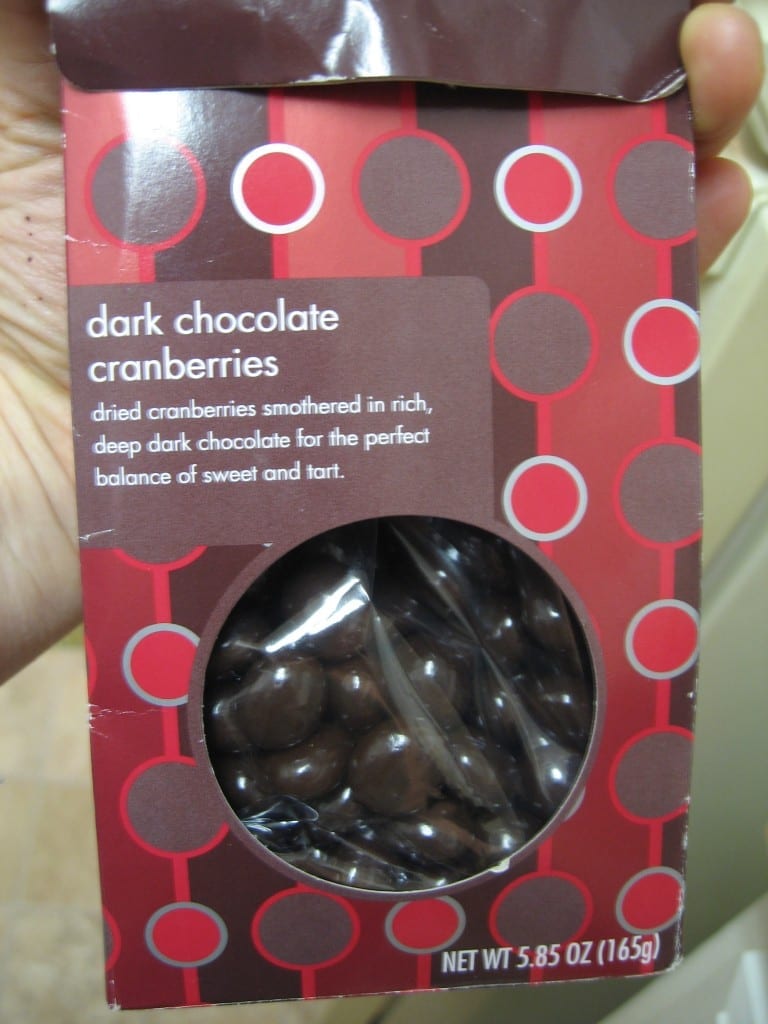 I wasn't sure what I wanted for lunch so I just threw some stuff together… broccoli and carrots with hummus and leftover chickpeas.
My light lunch left room for a big snack 🙂 I microwaved a pear with cinnamon and sugar. Then, I put that on top of cottage cheese and added almonds and chocolate chips. YUM!!! I went back for more chocolate chips and PB after this pic.
That snack let out the snack monster and I ended up munching on pieces of a granola bar and bread with PB too. I don't know why.?
Dinner included toast with butter (since I was making some for Ben and kept eating his, I figured I ought to just make my own).
and a big salad with spinach, onions, roasted broccoli and chickpeas. There is a lot of green going on today!
I have to get rid of the chocolate chips in my house since I keep grabbing handfuls of them. So, I made peppermint bark. I'm not the biggest fan of candy canes so I'm hoping this will deter me from eating too much of it.
I am super tired, but I may try and fight it so I can watch an episode of Lost before bed 😉