Last night after posting (and therefore omitted from the blog) I had chocolate covered strawberries for dessert. Amazing! All day today I dreamt about tonight's dessert…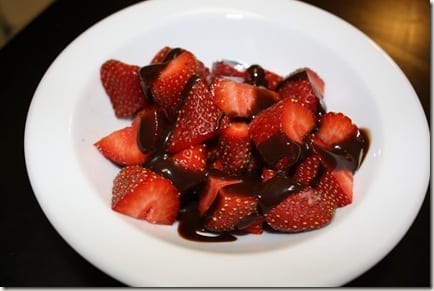 Dinner was a last minute change of plans. I realized that Ben has alternate dinner plans for tomorrow night and our guac would be brown or I would eat it all (most likely the latter).
Since I didn't want to eat the entire container of guac in two days I had to incorporate it into dinner… burnt brussels and sad looking taco salad. Don't you worry, I added chips after the picture (I knew you were worried about that).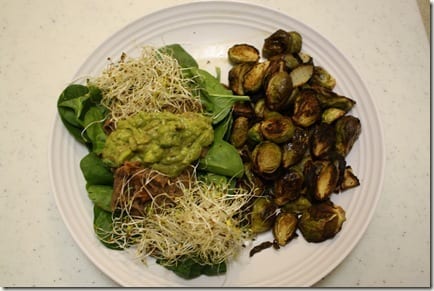 Dessert or not to dessert…that is the question.
Question: How often do you eat dessert or a dessert-like snack?
Me: I used to have to have dessert or a "treat" every day, but I've been cutting back a bit. I do notice that the more sugar I eat the more I crave. Which is kinda weird…
I would have thought that eating a treat would satisfy my sweet tooth, but it only makes me want more. Is anyone else like that?
I'm curious if that's a taste bud or blood sugar issue??