Hello! Well, I have a delicious smoothie to share but I also have something very sad to share. Good stuff or bad news first?
Okay. Bad-ish news…
Matt Damon ran the Surf City Half Marathon this weekend and I just heard about it today.
Wait. I don't think you understand. I adore Matt Damon. Ah-dore. 100%.
We even named a recipe for him when I visited Tina in Boston a few years ago.
You can read about his race on Runner's World here.
I don't know if I'm ever going to get over missing the opportunity to run / take a picture / stalk him in person.
Sad.
Now let's talk about happier things like food and chocolate.
When I visited my mom this weekend she was sporting a Run Eat Repeat tee! Represent!!
Ceviche at my mom's… oh yeah.
I took some liberties with my diet this weekend because of the race. But Monday I was back on track.
Breakfast was eggs and a brown rice tortilla. I've tried a lot of gluten free tortillas and think the Trader Joe's brown rice ones are some of the best.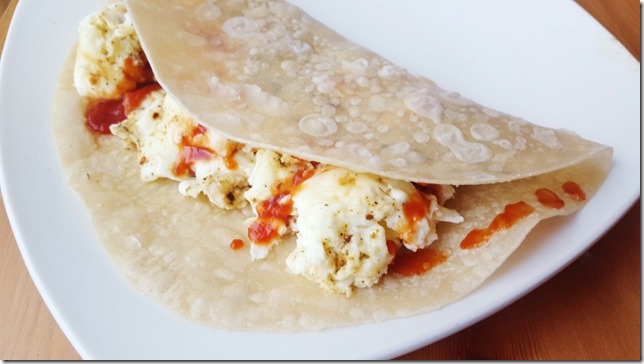 Cindy killed it on her first day of the 24 Day Challenge. She texted me pictures of all her food yesterday – I think that's really helping her stay on track with the challenge. Try to buddy up when you're trying to tackle a new health goal and keep each other accountable!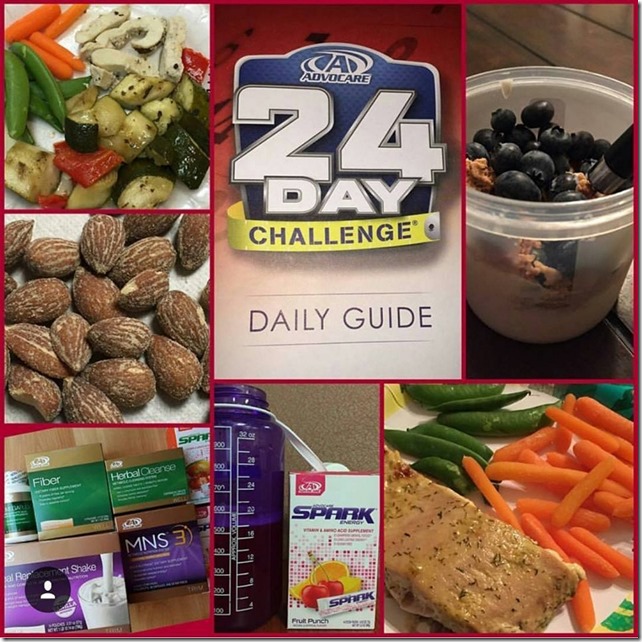 Update: Cindy lost 12 pounds on the 24 Day Challenge! She seriously did so awesome and is super happy. It's not easy because she's very busy and doesn't like to cook but got it done.
And in the spirit of Valentine's Day I made a chocolate covered strawberry smoothie for a snack.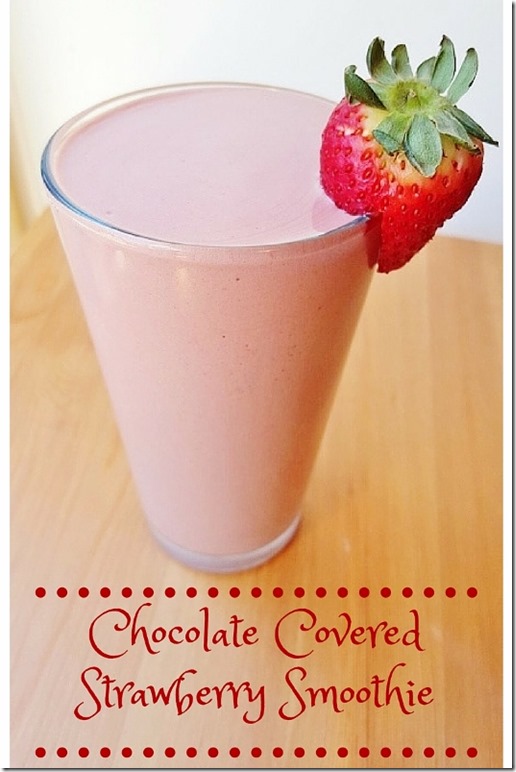 Chocolate Covered Strawberry Smoothie
Blend. Drink. Repeat.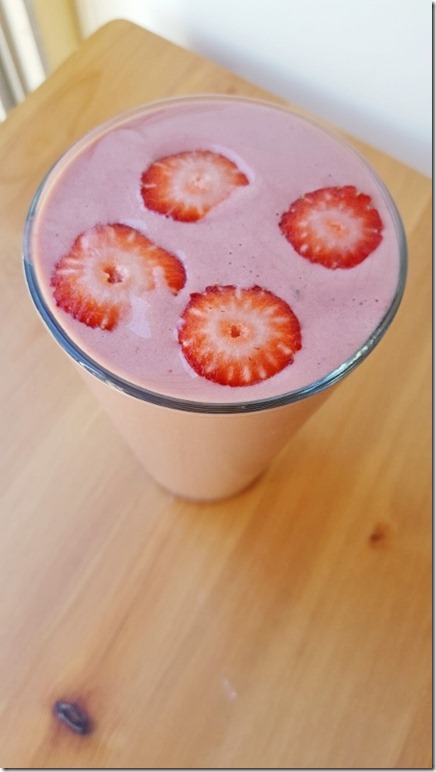 Vegas is not impressed because I didn't share it him…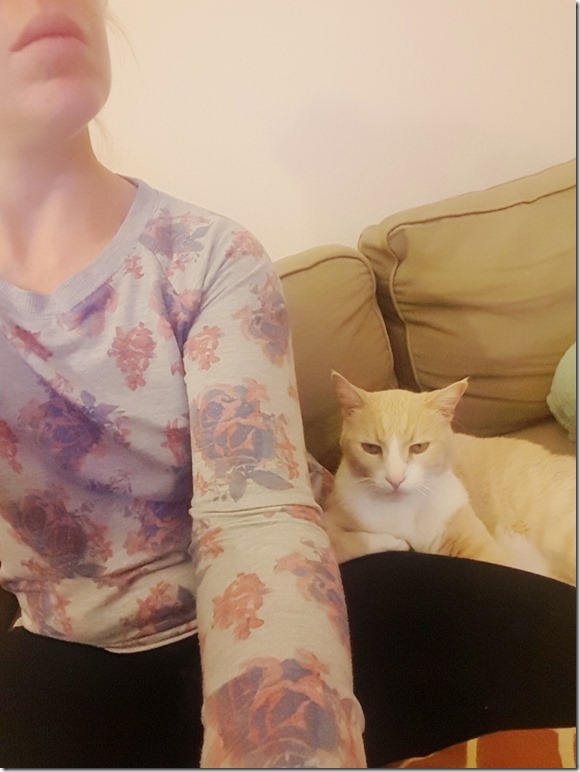 (Doesn't he look like the most interesting cat in the world?)
Question: Chocolate or Strawberry or Both?