Merry Christmas!
We did all the presents and things last night so there is really nothing to do today. Everyone else slept in so I snuck off for a 10 mile run. I wore my favorite festive compression socks to celebrate. It's kinda funny, but I got a few compliments on them from walkers I passed and horn honks. I think people thought I was one of Santa's elves that fell off the sleigh…
10 miles, not the best run. My stomach hurt.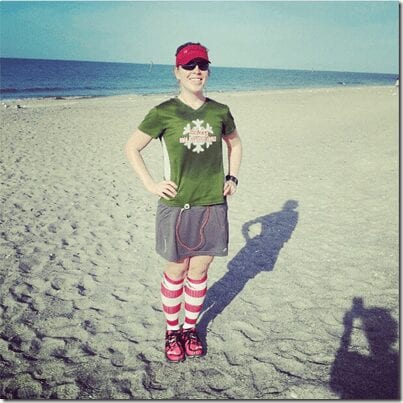 Might be from last night's festivities. Allegedly.
Anyway, I ran to the beach hoping to spot a manatee. I'm not sure if you're aware but I LOVE MANATEES!!!!!!! Love love love. There's not really a reason for it, I'm just a fan.
Unfortunately, all the manatees where at home opening presents and I didn't see one.
Post run breakfast…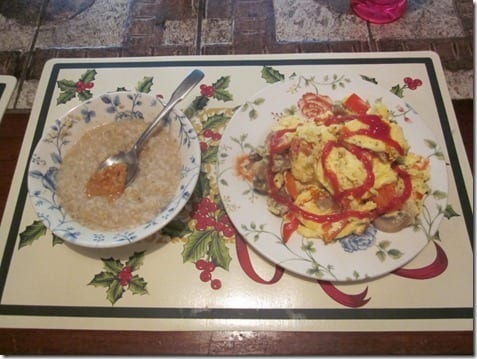 Post run heart attack… a snake in the backyard!!!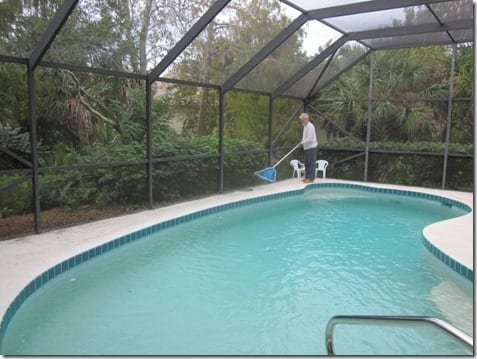 Now I want to put on a Christmas movie and relax
My 3 favorite Christmas movies are:
Four Christmases – so funny!
Home Alone – Classic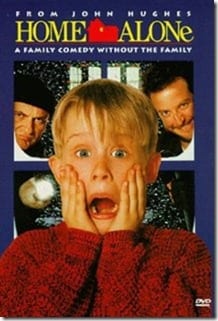 Elf – because I'm more obsessed with Will Ferrel than I am with manatees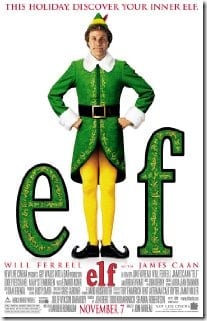 Ghosts of Christmas Past…
I started RER almost 5 years ago so I have a lot of tragic posts lurking on the internet. I never realized it would grow and these posts (or ghosts) would come back to haunt me.
Like the 2008 Christmas where I flew to Florida, missed my connection and ended up getting drunk on First Class with my new friend Tom. All I remember is he was traveling with no luggage and said he'd buy everything he needed in Florida. Good times, bad post.
But, I think last year's Christmas Post is fun so I wanted to share it again…
I got some money for Christmas and immediately decided to spend it on a race entry or two.
Question: What races are you doing next year? What should I sign up for??
What is your favorite Christmas movie???