Easy Christmas Tree Cheese Platter – family friendly holiday appetizer!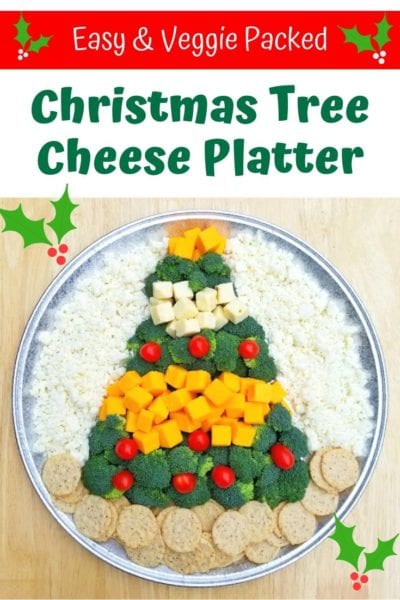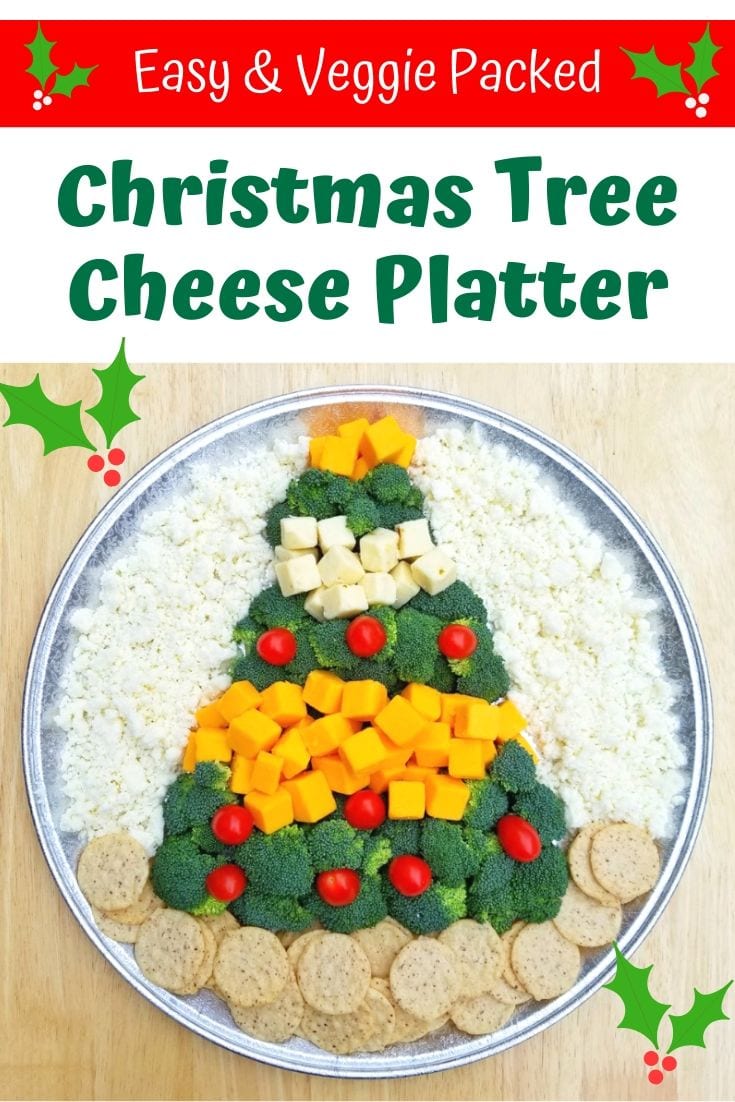 Being born and raised in Southern California I've never experienced a 'white Christmas.' But I'm a warm weather girl through and through, so I'll happily miss out on that experience. I just can't relate to someone blissfully standing outside looking up at snow gingerly falling down… they often do a slow spin, smiling up at the tiny white dusting.
Not for me… wait, not for me unless those little white flakes are actually CHEESE.
Yes. These are the kind of things I think about – I imagine cheese raining down from the sky and I dance around. It's silly because snow can't be cheese… right?
Well… it's Christmas time and miracles do happen… so maybe it can! If you believe – anything is possible!
And I believe.
So, I made a Christmas Tree Cheese Platter with Real California Dairy. And even though it doesn't snow in my lil' corner of California – I found a way to make some 'snow' out of one of my favorite cheeses!
How to Make a Christmas Tree Cheese Plate
Note – this can be a small appetizer or huge centerpiece. Make it according to your needs and the number of guests you're serving. These are the ingredients you'll need – but amounts are up to you.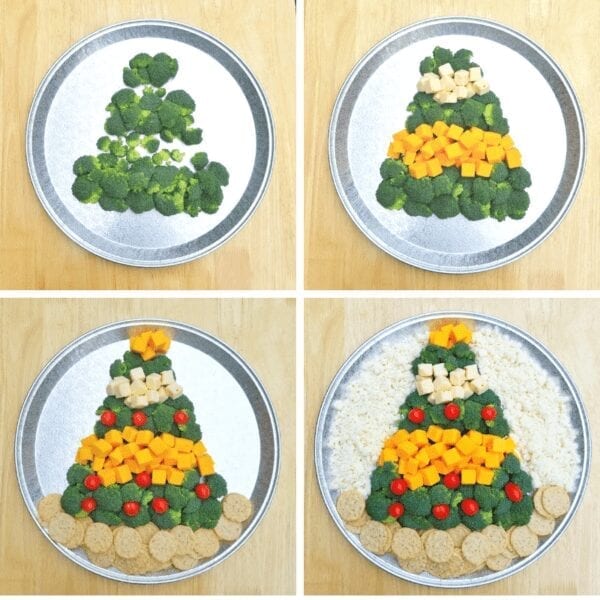 Ingredients:
Broccoli – chopped
Real California Sharp Cheddar – cut into small cubes
Real California Monterrey Jack – cut into small cubes
Real California Cotija cheese (may be located near the refrigerated Hispanic foods)
Crackers or chips
Grape Tomatoes, Carrots or Bell Peppers
Directions:
On a large platter – arrange broccoli in a large tree shape. Leave 2 sections a little sparse – these will be for the cheese cubes.

Fill in the 2 open sections with the cheese.

Add extra veggies as 'ornaments' – grape tomatoes, sliced carrots, bell peppers slices as garland. Spread crackers around the bottom.

Crumble Cotija cheese and sprinkle it all around the tree completely covering the platter.
Enjoy!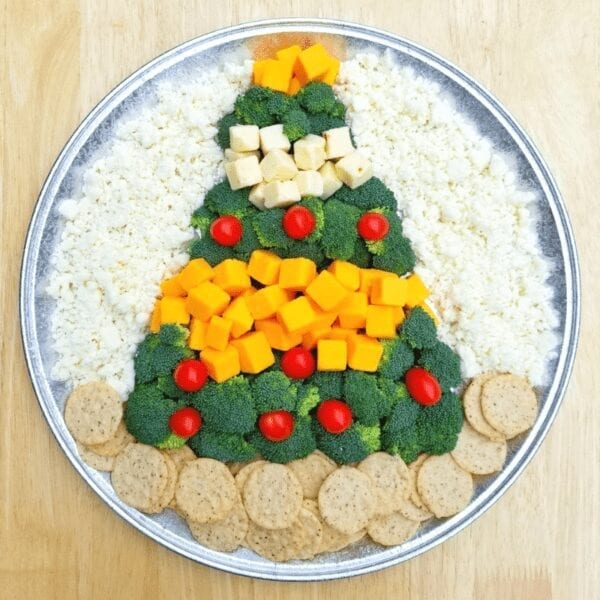 Tip: Get extra so you can refill the tree as your guests start chopping away at it.
California is home to more than 1,300 dairy farms and 99% of those are family owned.  Remember to look for the Real California Milk seal when shopping for holiday recipes for your family and friends.
Question:  Would you rather dance around in snow or cheese?
RER: On second thought… I'm a little worried about getting it out of my hair!
This post is sponsored by Real California Dairy. All opinions are my own. #savortheseason #CADairy #Holidairy
You might also like:
4 Ingredient Baked Brie Recipe 
Minimalist Christmas List free printable 
Checking in with my Christmas Eve Running and Eating and Wearing and Cooking