Hello! I just got home from my super fun trip to Minneapolis and wanted to share my recipe for Cinnamon Chex Pancakes.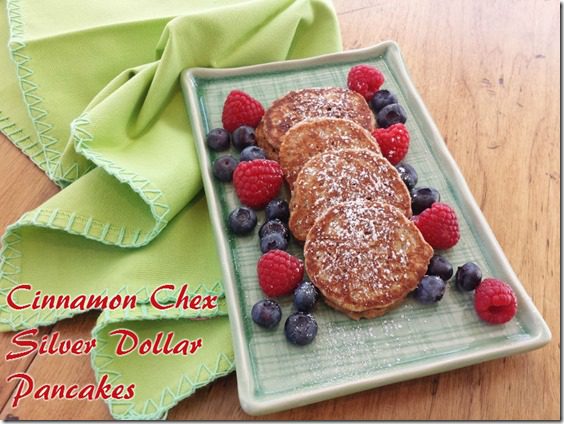 The group of bloggers visiting General Mills included: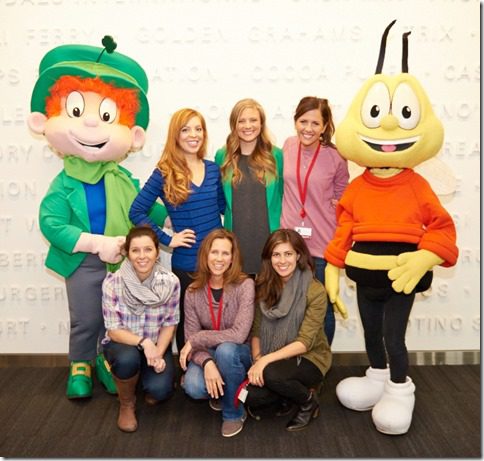 RER, Julie from PB Fingers, Janae aka Hungry Runner Girl, Tina a la Carrots n' Cake, Amanda from Run to the Finish and Gina the Fitnessista.
After the cereal eating contest we were invited into the Betty Crocker test kitchens to create our own delicious recipes with cereal.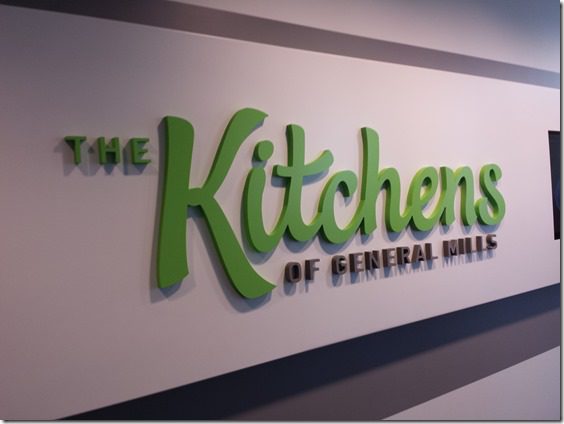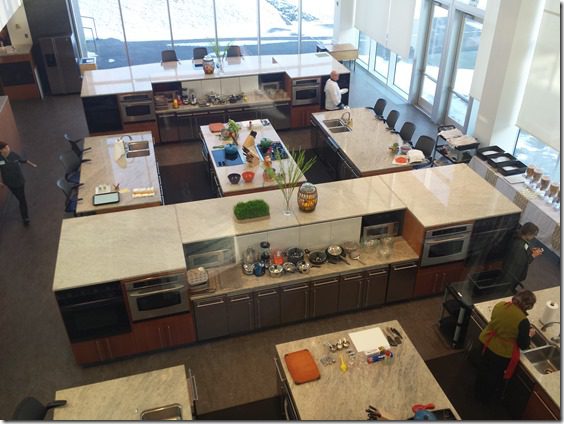 I was intimidated by the whole thing – the amazing kitchen, variety of ingredients and the fact that I consider a few of the other girls the best bloggers in the business.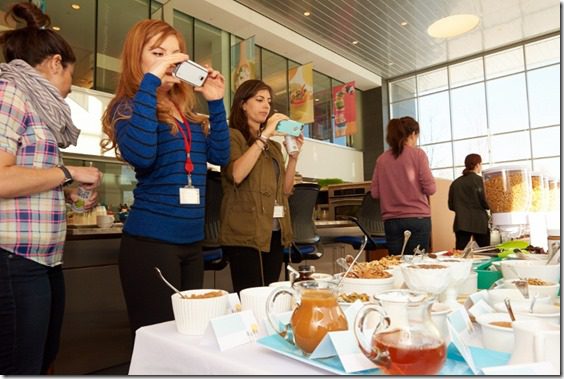 I contemplated a lot of wild but healthy ideas, but decided to create a new to me pancake recipe with my favorite cereal – Cinnamon Chex.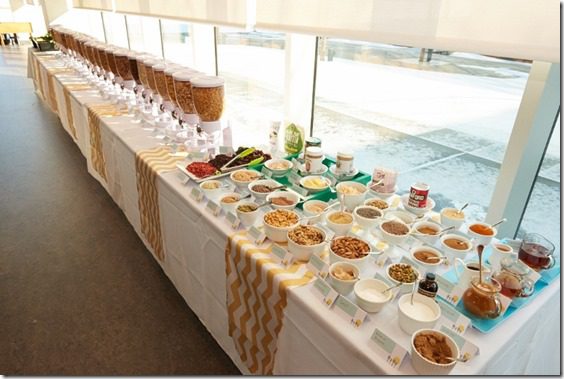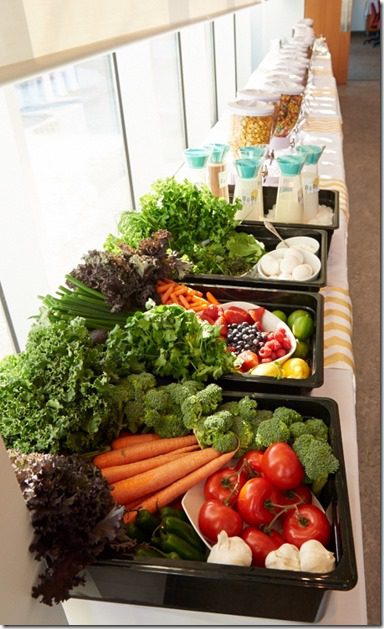 We only had an hour to decide what we were making, make it, plate it and present. It felt very Top Chef!!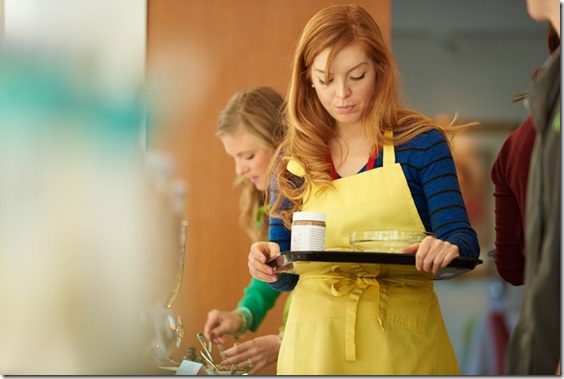 Amazingly, it came out great and everyone really liked it!! Yeah!!! So I knew I had to share… especially because it's gluten free, dairy free and delicious.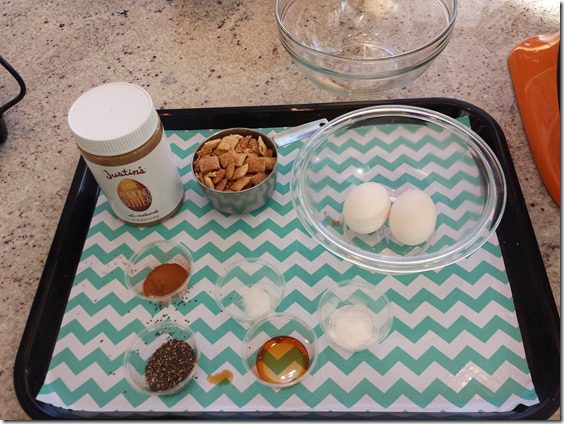 Cinnamon Chex Pancakes Recipe:
1 cup Cinnamon Chex
1/2 cup gluten free oats
1 tsp: salt, cinnamon, baking soda
1 Tb. vanilla protein powder
2 heaping TB. almond butter
2 eggs
1/2 cup almond milk
1 tsp vanilla
Optional: Chia seeds.
Directions: Heat skillet. Grind cereal and oats in a blender to make a flour.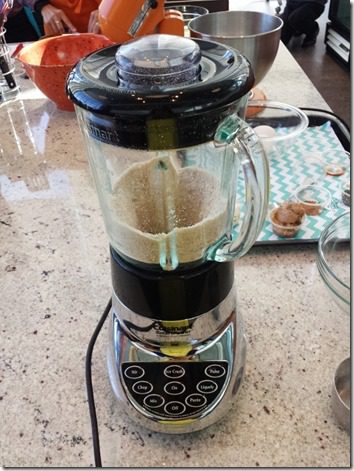 Combine dry ingredients. Heat AB in microwave to soften if necessary. Whisk together wet ingredients. Combine.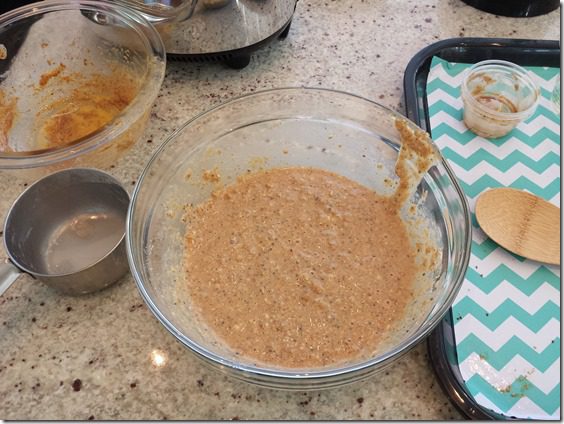 Cook. Top with powdered sugar and/or maple syrup.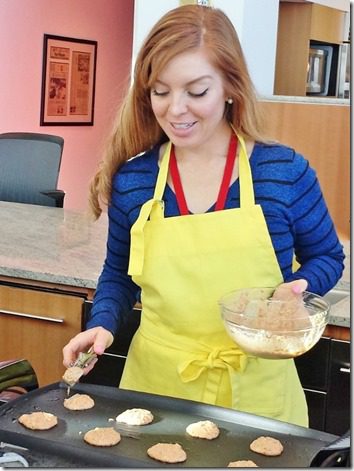 This is me chatting it up with one of the test kitchen chefs.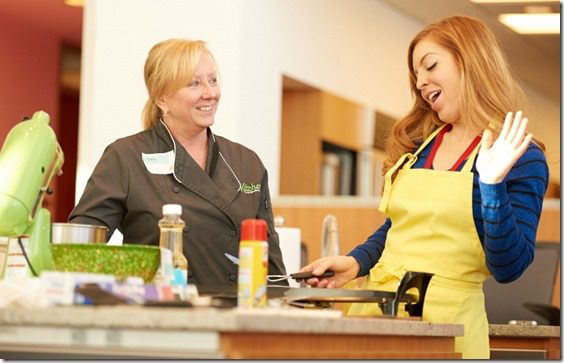 Everyone's cereal based recipes…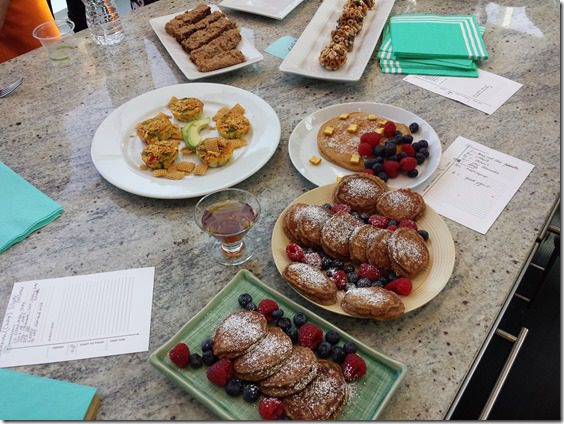 All the bloggers shared their dishes and explained them. Then, we dug in!
Tina made a pancake too, but she specified hers was single serving. So, I had to specify that my 12 pancake batch was totally single serving too. I think Janae was the only one on board with that.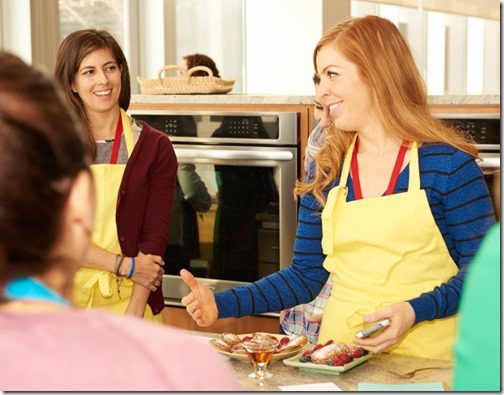 I'm serious.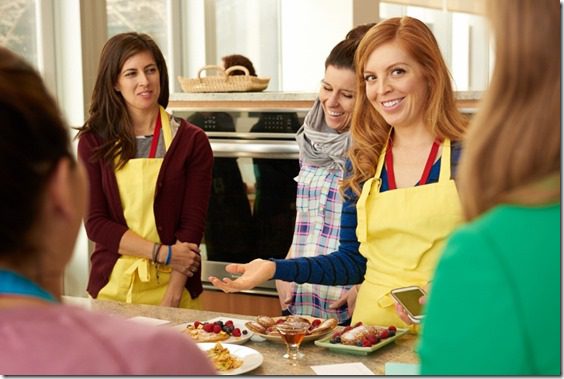 Either way, enjoy!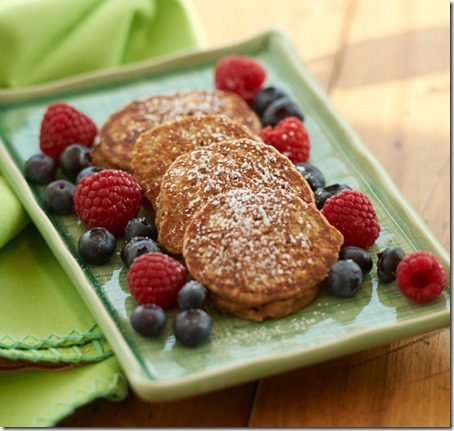 Question: How many pancakes is a serving?
What was the last thing you cooked or baked?