Happy Sunday! How's your weekend going?
I spent some QT with my little brother, Matt yesterday.
It's great to have him around to take pictures of my hair and other random things that I do. I am thinking of hiring him as my intern and firing Vegas.
I was hoping he would just quit, but he keeps showing up everyday despite the fact that I insist on cat dancing with him on the daily.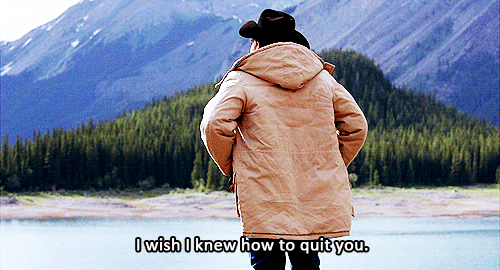 Vegas, you're fired! Somehow, I don't think he cares though…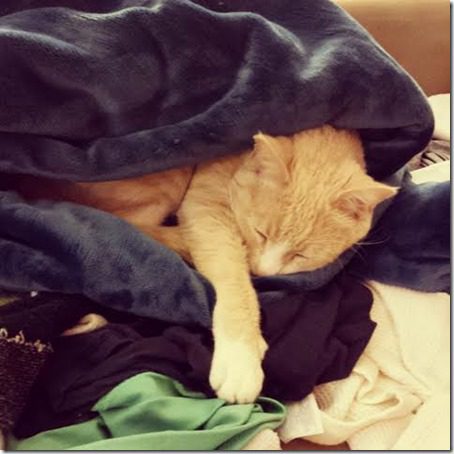 I have been wanting to try this new Pho place near my house so we finally headed there for dinner last night. Spring rolls to start!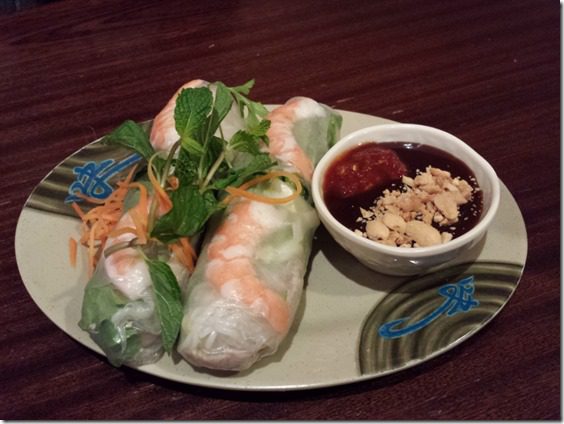 Matt got some noodle bowl boat that I thought was pretty cool.
Pho sho!
Isn't this the most gorgeous pink sunset. Filter by God.
We got Yogurtland for dessert. No picture because I was busy. Eating it.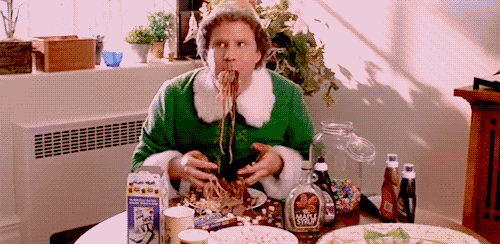 Sooooo. After my run yesterday I wanted to head to the store some post-sweat chocolate milk. But, I was too late and needed to meet up with Matt. No chocolate milk for me. No big.
Except. I had a dream about chocolate milk last night!
Isn't that the saddest thing?! (Like sad because I'm obsessed with food, not sad because I didn't have choco-milk.)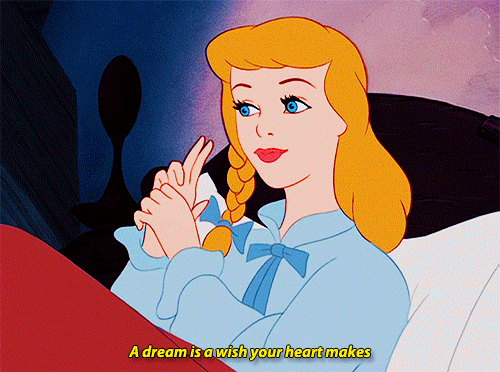 I can't deny my heart chocolate milk! So, when I woke up and realized I didn't have chocolate milk in the fridge I immediately walked to the store to get some.
It's Pancake Sunday! I celebrated with Cinnamon Raisin Protein Pancakes.
Cinnamon Raisin Protein Pancakes:
1/3 cup oats

1/3 cup egg whites

1/2 ripe banana

dash: salt, vanilla extract, baking soda
Blend in blender or food processor. Pour on hot, greased skilled and sprinkle on raisins and cinnamon. I topped my 'cakes with syrup, extra raisins and almond butter (after picture).
Then, we took a nature walk. Where Matt tried to drown me in a puddle of water.
I swear I'm not peeing here…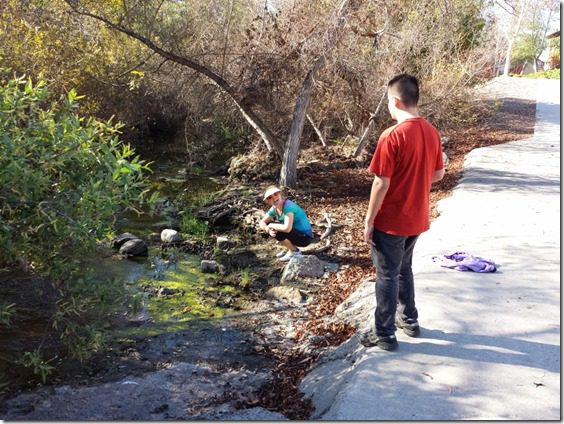 There wasn't much nature but there was some algae and a rainbow.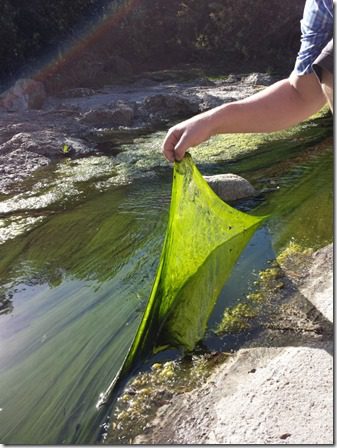 Question: Did you celebrate pancake Sunday?