How'd your Wednesday go? Here's mine in a (cashew) nutshell…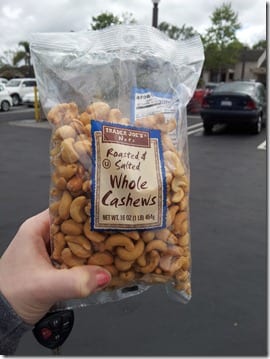 After my morning work session I hit up Trader Joe's for cashews. I ate too many of them. No seriously, I'm not that girl that says "I'm stuffed, I ate too much!" after having half a sandwich. I really ate too many. Please someone come over and hide them!
I also had a piñata apple with lunch. Have you tried this kind of apple?! It was good, but no honey crisp.
I also took a walk at some point. I needed to step away from the computer. The end.
Thanks for your input on yesterday's question, "What does clean eating mean to you?"
Many of you said it's means unprocessed food, stuff that doesn't come from a box. But, I know that sometimes it's not always easy to have fresh fruits and veggies on hand.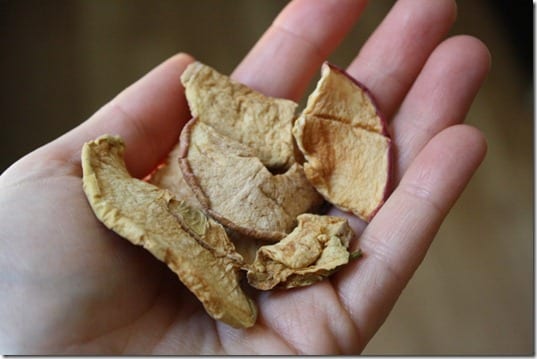 I'm going to be traveling again this weekend (being dragged along for Ben's work trip) and will pack healthy snacks to take with me. But, you can only fit so many watermelons in your carry on
so, I'm in need of a non-perishable clean snack. Like fruit, but fruit that won't spoil after being stuffed at the bottom of my purse…
Today's giveaway features a product that's technically clean if you look at the ingredients…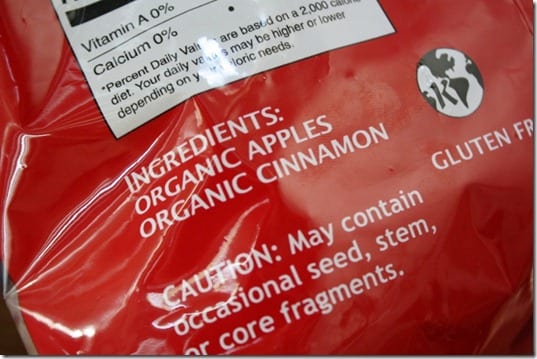 It's Bare Fruit Snacks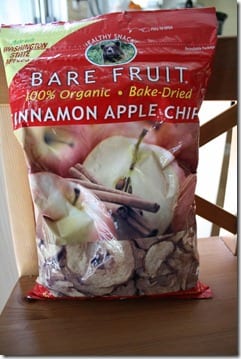 The company is giving one RER reader 12 snack bags of their flavor of choice.
To Enter: Name the flavor you'd like in the comments:
cinnamon apple chips

fuji apple chips

granny smith

dried pears

dried cherries

dried mango
Contest open to residents of the US. Ends 4/12/2011 at 8pm PST.