My day is completely backwards!
First, I had broccoli for breakfast.
Then, I had pancakes in the afternoon.
And I was craving a turkey sandwich for dinner!
I paired it with some green bean fries and a pickle. Hit the spot.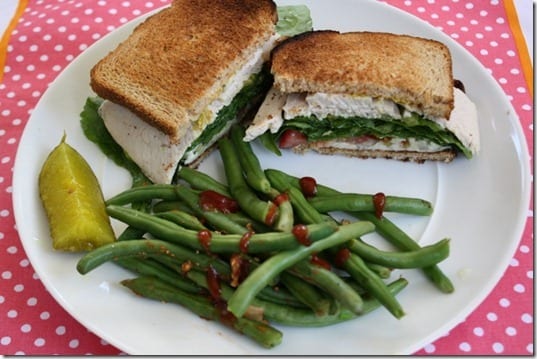 This afternoon I finally set aside some time to clean. I wore my bodybugg and turns out I burned over 350 calories!
Plus, it inspired me to rearrange the entire furniture set up. Our condo looks like a new place now!
I have an early client tomorrow. I'll see ya in the morning!