I was obsessed with hummustard for years, but recently have switched over to Trader Joe's Peanut Dressing. OBSESSED. So, if you see a salad that I'm eating at home – it had peanut dressing.
This salad also had a veggie burger (trying to get through them) and chips. Regular ol' amazing and salty, tortilla chips
I had a handful of cherries for a snack. Because you know I f-ing love cherries!
After lunch I headed to work.
And then, after a few errands I drove back home and knew I needed a big snack to hold me over till dinner. I wanted a snack that hit all these bases:
Had Protein

Was sweet

Something I could put nut butter on
I considered a few options and pancakes came to mind.
Pancakes for dinner are one thing (read: totally normal and acceptable), but pancakes as a snack?! I may be going a little far with the food on this…
This is the most labor intensive snack I've ever made. And it was totally worth it!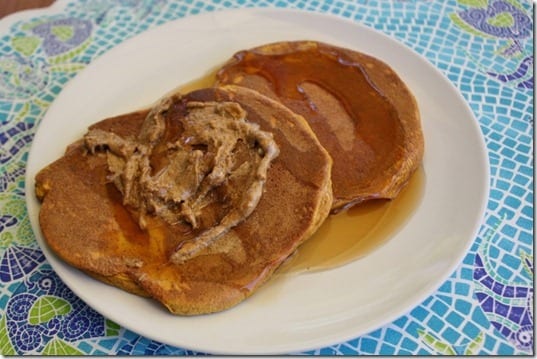 Ahhhh! My belly is so happy now