I have a great summer time side for you! Ever since Memorial Day when my mom asked me for side dish ideas for our BBQ I have kept my eye out for inspiration. My Black Bean Confetti Salad was born from that and now I have have another one – Coconut Rice with Pineapple and Cranberries
I am a sweet tooth girl all the way and this dish is a great sweet option to pair with something savory like Chicken & Apple Sausage or Chicken Kebobs!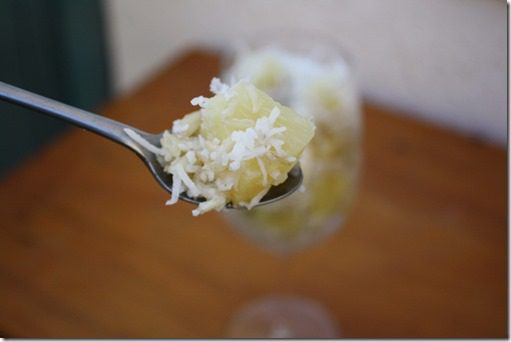 Coconut Pineapple Rice Recipe
Ingredients:
1 cup brown Jasmine rice (from TJ's)
1.5 cups Silk coconut milk unsweetened
dash salt
1/2 cup sweetened coconut shreds
3/4 cup pineapple chunks (in juice if you buy the canned)
1/2 cup cranberries
Directions: Combine rice, coconut milk and salt in a sauce pan and bring to a boil. Lower and simmer until rice is done and liquid is mostly absorbed (about 35 minutes for my rice). Fluff with fork.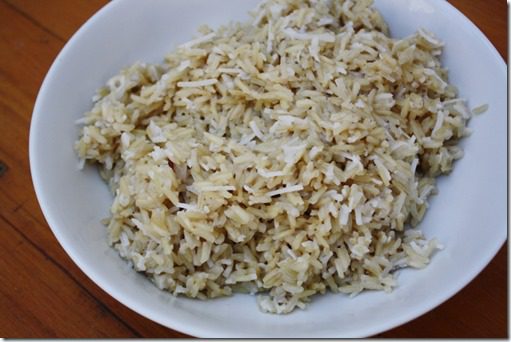 Add coconut, pineapple and cranberries. Add a few Tb. of coconut milk if it gets too dry
Truthfully, I am obsessed with Silk almond milk so I was a little hesitant to try something new from their line. But, the coconut milk is good!
Silk actually has something like +26 different products in stores, but I always buy my favorite. Well, it's time for you to try something new too!
Giveaway: Five RER Readers will receive a coupon for a free carton of Silk!
To Enter: Leave a comment on this with your vote:
Truth – Would you try something New or get your old favorite?
Contest open to all that would be able to use a Silk coupon. Closes 8/4/13 at 8am PST
Disclaimer: This post is part of my partnership with Silk. All opinions are my own.