Happy Wednesday!
This morning I started my day with 10 miles. I'm trying to pack in a good run before I travel tomorrow, but I am not fully recovered from this weekend's trail race. I wish I could have taken an ice bath, but we couldn't jump into Lake Arrowhead because of rules and blah blah blah.
I received a great reader question last week and thought I'd answer here – What do you eat before a long run??
"Do you have any suggestions for what to eat the day before and the morning of a long run?
Sometimes I have tummy issues:( "
Stomach issues while running or racing long distances is common (see: yesterday's reference of runner's trots). But you can plan your pre-run eats to help avoid any emergency trips behind a bush by figuring out what works and doesn't work for your body.
I have been traveling for a lot of races recently so I've had to be flexible with what I am eating. This is what I ate the day before the race. I would eat similar before a long run. This is what works for this Monican, make sure you identify your own stomach issues and needs before trying something new. I don't have any issues with dairy or high fiber foods before a run, but that is uncommon. Practice your nutrition in training! 
What I ate before this weekend's half marathon:
Breakfast: The usual egg quesadilla. Plus a banana and PB, not pictured. Since I'm a salty sweater I add salt to my margaritas food – especially in the summer.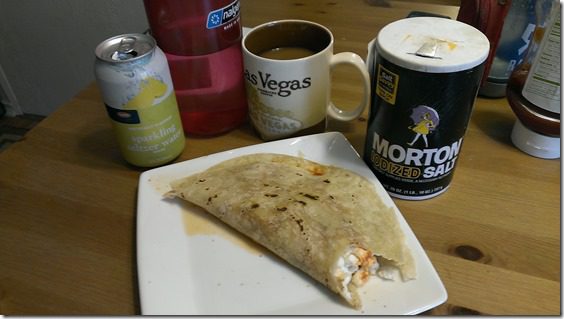 Snack: I switch out my usual snacks for more carb based choices before a race or long run. I had popcorn and an apple on the way up to Big Bear.
Lunch: Packed a picnic lunch. I did my usual salad…
Snack:  I had a protein bar in here somewhere.
And an adult beverage. Plus tons of water to make sure that didn't dehydrate me.
Dinner: My usual pre-run dinner is something starring salty carbs. I love Chinese take-out with extra steamed white rice and soy sauce.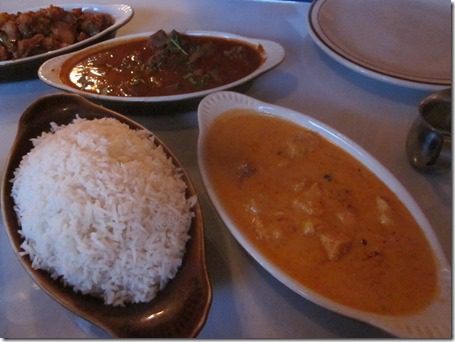 Since we were traveling I found another close option – Indian food ordered with mild spices. This would not work for someone with a more sensitive stomach. If you were eating with me I'd suggested grilled chicken and white rice without the curry and spices. Steve said this meal "didn't do him any favors." Noted.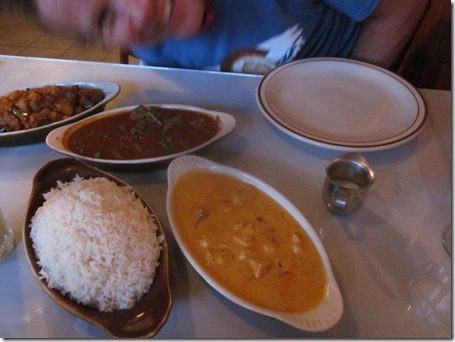 If you have stomach issues on long runs I'd suggest avoiding dairy, high fiber veggies and anything very spicy the day before. Swap out high fiber bread/pasta for white versions<- crazy, right?! Not really. You want to treat your tummy like a baby and give it easy to digest options. I know the 'healthy living world' has crucified white carbs in the past, but the 'runner's world' doesn't think they're all bad. It's going to be okay.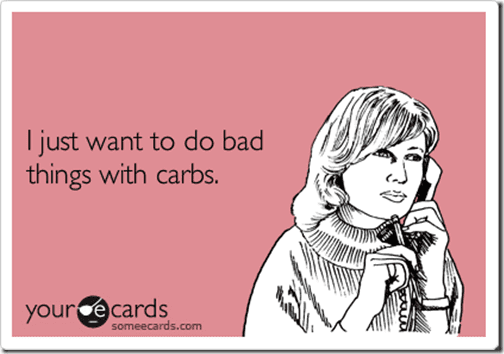 What to eat the morning of a long run coming soon!
Question: What do you eat the day before a long run or race?