Confession #1: I cannot stop singing Augustana's song: Boston. I plan on singing it a few dozen times during my flight. I have a bad voice. This is my formal pre-apology to my fellow passengers.

Augustana – Boston
Uploaded by mejhed. – Sitcom, sketch, and standup comedy videos.
Confession #2: I spent so long drooling staring at the dessert case in the health food store that I had to buy one or I'd just seem creepy even though I am. Luckily, they had a sugar free one – and NOT with artificial sugars but raisins and apples! Score.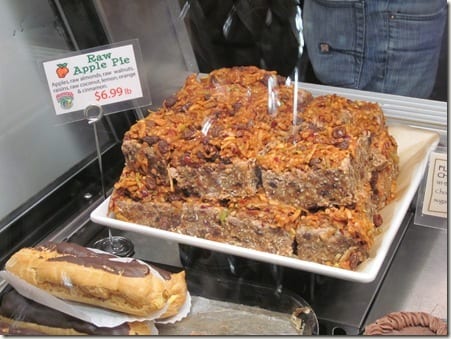 Look at those ingredients – I could make this!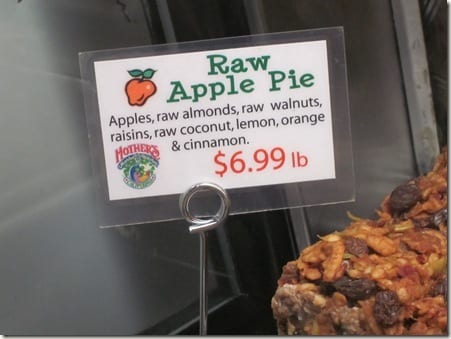 I usually don't consider fruit dessert, but I better start changing that mindset if I'm trying to cut back on processed sugar! Luckily, this was good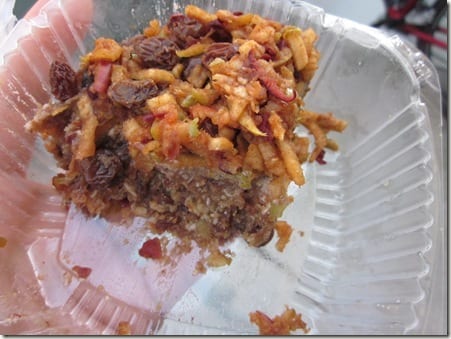 Confession #3: I found the soft pretzel I bought last week at Whole Foods smashed and damp from living in the back of my fridge for 7 days.
I ate it.
Confession #4: I pee with the door open when I'm Home Alone.
If Ben ever comes home early this will be his reaction…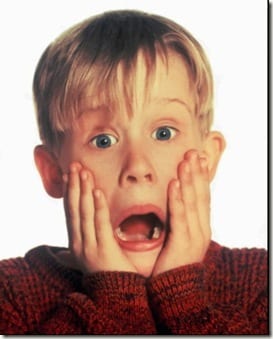 Confession #5: I put lunch together in such a rampage I have no idea what I did with the hummus container lid…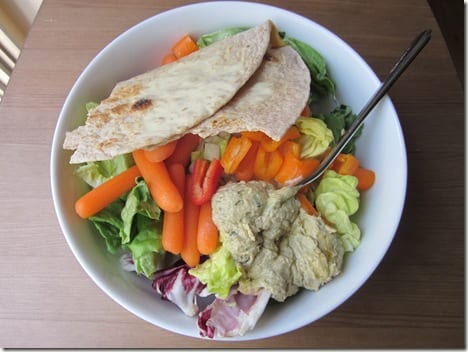 So, it's still hanging out on my counter.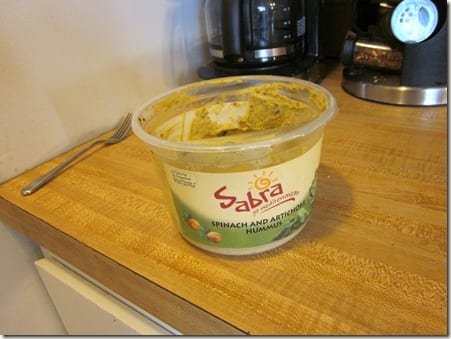 Confession #6: I bought a new carry on bag for this trip. I suspect it might fit my cat – not that I tried to put him in there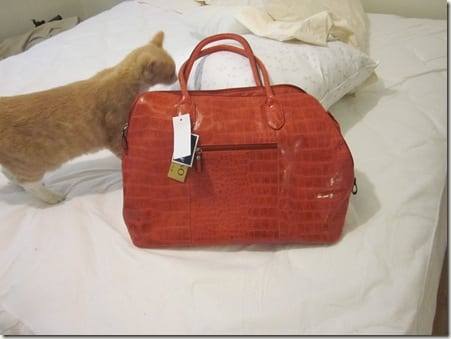 Confession #7: Pretty much every time I buy strawberries I'm disappointed,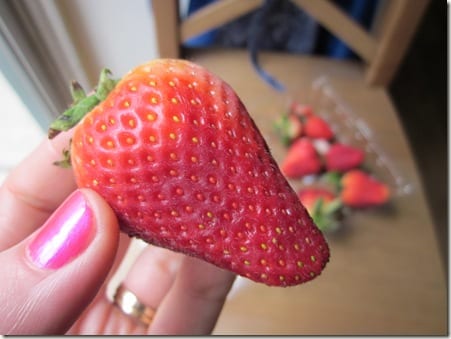 eat the tip and throw the rest away…Have you heard of that game, Just the Tip? Never mind.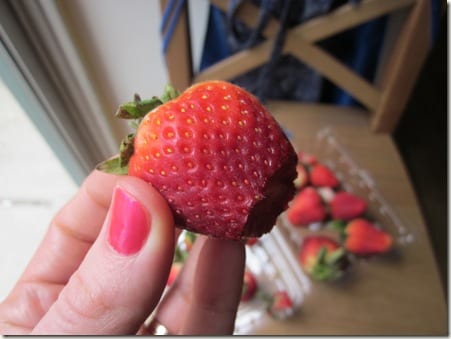 Now I am off to have dinner with Ben and catch a flight to Boston! I will see ya later
Run SMART Goals
Fill out this form to get the SMART Running Goals worksheet to your inbox!