I am writing this as I eat a Deep Chocolate Vitatop, but at least I had a healthy and balanced lunch first! Now it's time for some confessions:
Confession #1: I didn't have a lot of tofu in my leftover stirfry…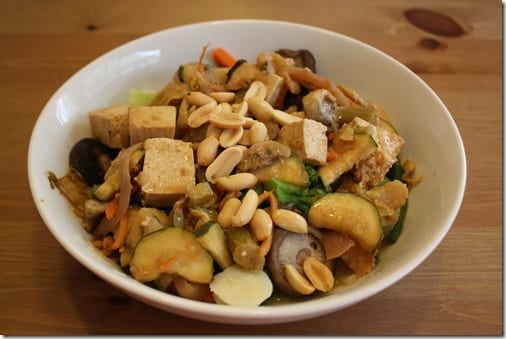 …so what it lacked in soy protein I made up for in fat via peanuts! Sometimes a "sprinkle" gets confused with a "man handful".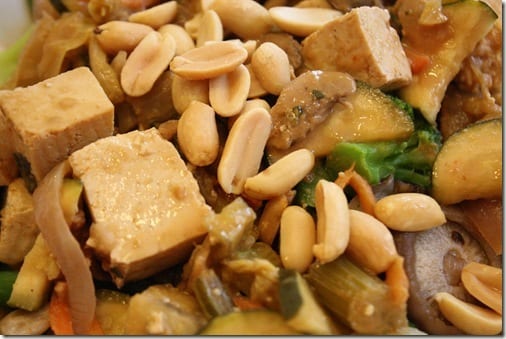 Confession #2: I do not like baby corn. Gross. So I always have to pick them out of my Asian veggie mix. Normally I would put them on Ben's plate, but he wasn't here. His loss?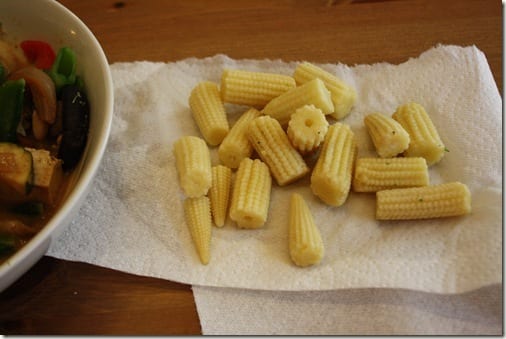 Confession #3: I found the Black Cherry Chobani at Target last night and it took all my effort not to encourage my fellow shoppers to get some too. I wanted to be like, "Hey! This is a really big deal in the Greek yogurt obsessed food blog world!"
I'm considering buying a ton of scalping them outside stores that don't carry Chobani. Who needs a real job when you're a go-getter like that?!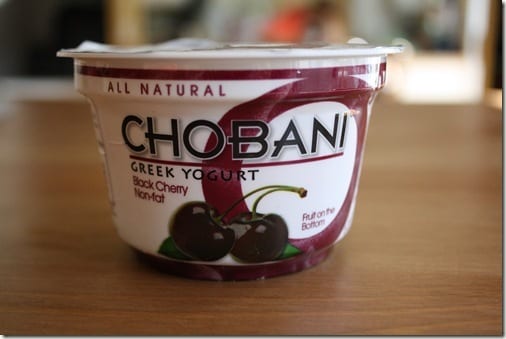 Confession #4: If I'm wearing make up (which isn't often lately), there is a 95% chance I put it on in the car…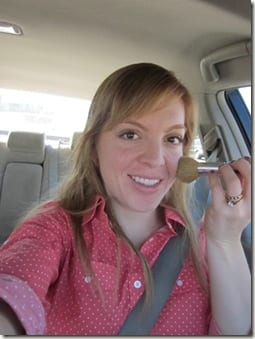 So at this point I'm putting on make up in the car and taking a picture of myself while doing it. Before my mom gets mad let me say that I was at a stop light (rrrrright).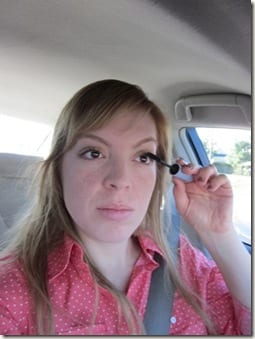 Confession #5: Deep Chocolate Vitatops are sold at the Tustin Costco. I bought them. The confession part of this is I also talked a complete stranger into buying them too. His kids will thank me later. Vitalicious seriously needs to sponsor me for all the sales I give them (and I'm just talking about the fact that I eat like 3 a day).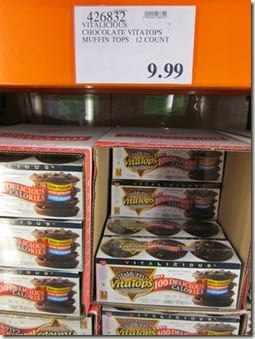 Confession #6: Sometimes I take Costco samples for later. Or the car ride home. Either way.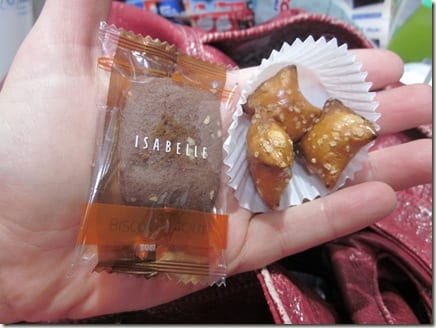 Confession #7: A year ago today I had to wear ear muffs, gloves, wool socks, long sleeves and a huge vest to run. So I am seriously basking in the fact that I'm back in California. Home is where the heart is <3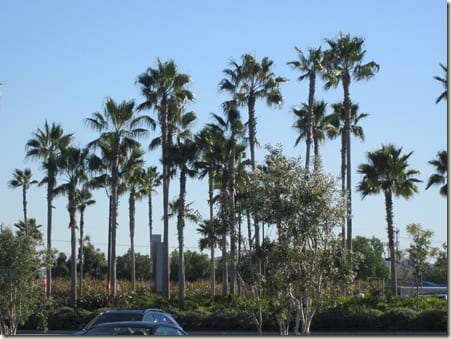 Confession #8: I almost bought these veggie crumbles just because of the name. Taco Stuffers! And they're on sale if you get three. But, I don't know if I can handle three Taco Stuffers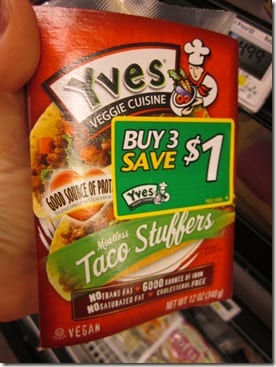 Confession #9: I bought my summer bikini today!!! I'm excited that I tracked down my size after hitting up 2 Targets, but I'm not excited about actually trying it on. Boo. Wait, I should say "tracking down my sizes" as the bottoms are XL and the top is a M. Baby got back even if she doesn't want it.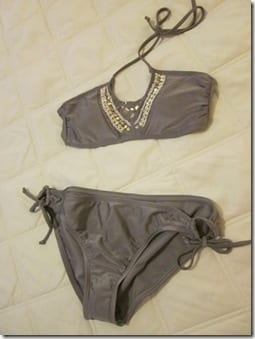 Got anything to confess?