Confession #1 : I made out with this guy for the second time in 2011 today.
Yeah, I had to take another Red Cross CPR class today because I didn't take the one with AED last time. Fail. Major time and financial fail.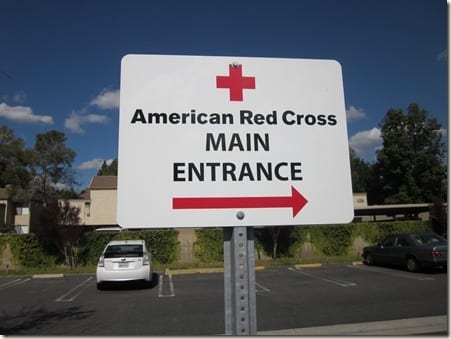 Confession #2: I am considering an end to  blogging about lunch since it's pretty much always ridic salads these days. *With a side of Vitatop.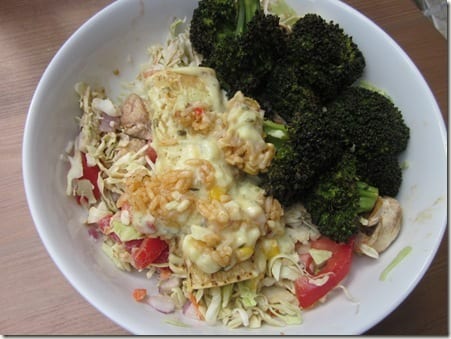 Confession #3: I had this Chobani in my purse during class, but was too embarrassed to eat it during. Heaven forbid I make-out with the CPR mannequin with yogurt breath! So, I ate it with lunch.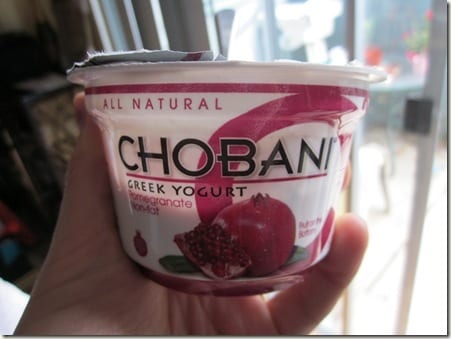 Confession #4: One time I made out with a guy that tasted like cheeseburgers. I was vegetarian at the time. Or at least I was after the spit swapping session
For the record, I wouldn't have minded if it was French Fries. Just sayin'…
Confession #5: I think I'm "over" fruit. I've noticed stuff like apples and pears just make my blood sugar spike, fall and trigger over-eating. Boo.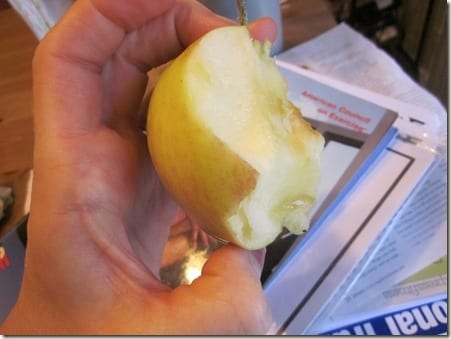 Don't worry, I won't turn my back on it forever. I'm sure you can count on this happening again this summer. Just for the time being, I'm cutting back significantly.
Confession #6: I just turned down a really good opportunity in hopes that another one I'm waiting on comes through. I'm nervous about that.
Confession #7: My afternoon workout was a 4 mile walk instead of Jillian's Shred.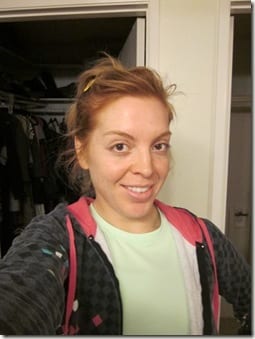 Confession #8: My chest is hairy. But, that's mostly because my cat loves to lay on my bras and shirts and I don't wash them before wearing.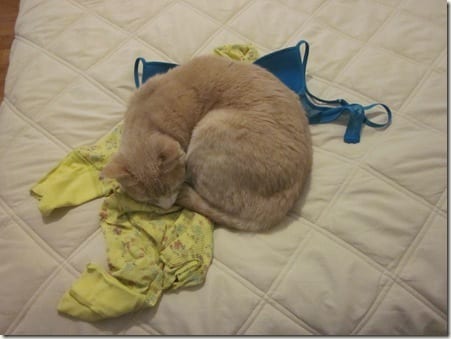 Confession #9: I really need to 'get my head in the game'. I have been doubting everything about myself lately.
Confession #10: I often neglect the "responsible" things I should be doing in favor of reading blogs. But, who doesn't, right?
Got anything to confess?