How's your day? I am trying to take it easy breezy today and not work or run or do anything that resembles cleaning. It's nice.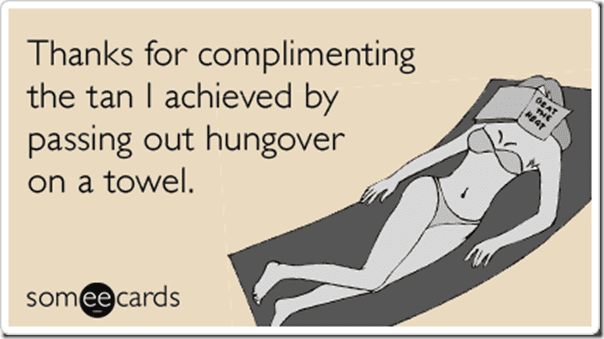 Since I have the half tomorrow I am enjoying some Memorial Day BBQ action today with my fam and keeping it low key.
I have some bad news…
The Slutty Brownies didn't turn out well because I used TJ's gluten free brownie mix and it was all spongy and weird. #Fail (It's supposed to be a layer of cookie dough pressed into a pan, layer of oreos, top with brownie batter and bake.)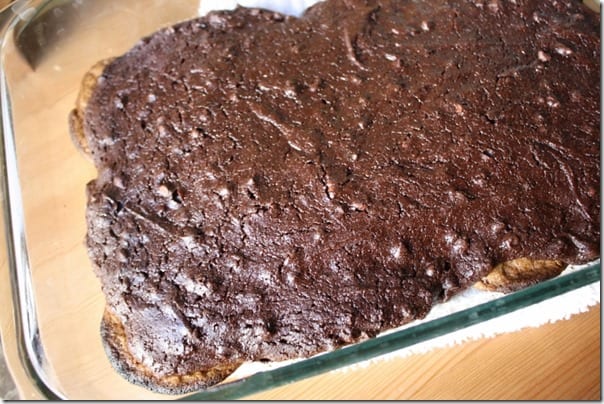 But I also have  good news…
Sabra sent me a lifetime supply of salsa, and I made a delicious recipe with it!
a
I called my mom to ask what she wanted me to bring for the Memorial Day BBQ and she said, "a healthy side dish". Thanks for being specific there mom, super helpful.
Since I am salsa heaven I knew I had to use some of that. Plus, I didn't want to actually cook so I dreamed up this Confetti Black Bean and Corn salad. I'm happy to say it came out delicious!
Confetti Salad Recipe– with black beans and corn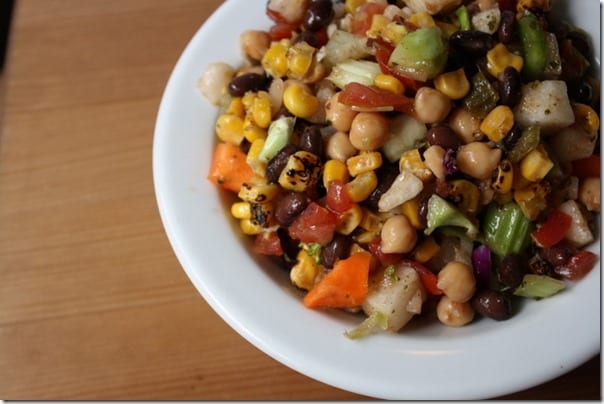 Ingredients:
1 container Sabra Salsa – any flava
2  cans black beans, drained & rinsed
1 can garbanzo beans, drained & rinsed
1 package TJ's chopped veggies
1 package TJ's frozen roasted corn
salt and cumin to taste
If you don't have access to TJ's Healthy 8 chopped veggie mix you can use 2 cups of your favorite chopped veggies.
Mix. I mixed the corn in frozen and it thawed quickly. Eat immediately or let set overnight and stir before serving.
I ate this as a salad, but you can also scoop it up in a chip. Enjoy!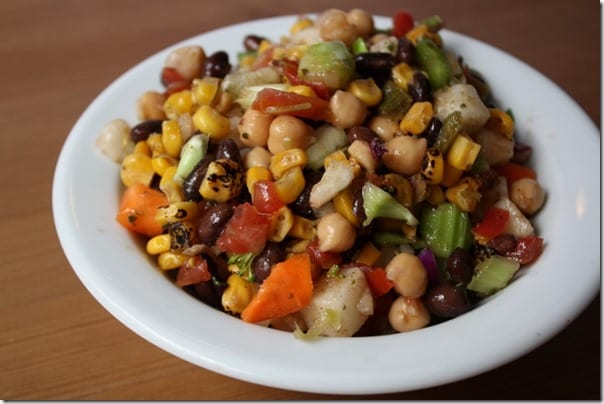 Question: Salsa – Spicy or Mild?
SPICY!!!!