Laguna Hills Memorial Day Half Marathon done!
My 2013 goal was to run 13 '13.1's and so I had to count up my progress so far (a few people asked how I am doing on this so far and I had no idea!). Luckily I have a  little online weblog to keep track
Half Marathon Race count:  3 in January, 2 in February, 1 in March, 1 in April (and Ragnar) and 3 races in May
Total Races  in 2013 = 10!
So, I am on track for 13 halfs races this year! <- My goal was originally to run 13 half marathons, but I've been switching it up and running a lot of fulls this year. That was NOT part of the plan, but it's a good thing so I'm tweaking my goal. I'm going to try and hit 13 races NOT half marathons but full marathons don't count as 2 halfs.
This morning I woke up bright and normal time for the race. It started at 7am and is only a mile away from my house so I woke up at 6am.
Pre-race fuel. Vegas tail.
Ready to run! Note: The time on the clock is 6:41 and the race starts at 7am. No big since I live one mile from the start.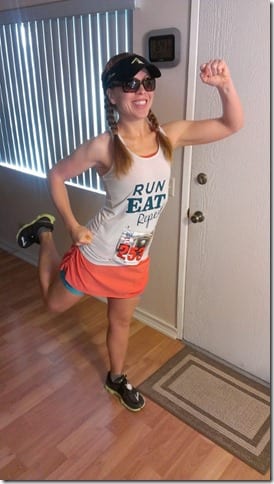 The race start is at the Laguna Hills mall and there is plenty of parking.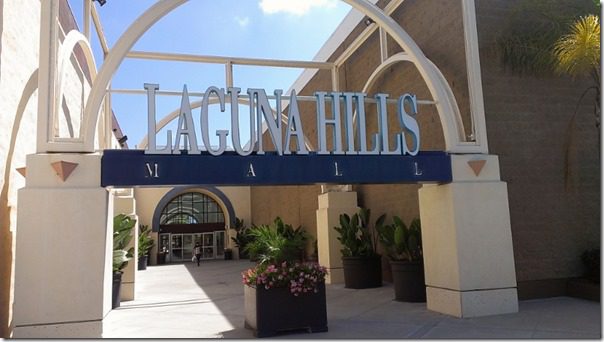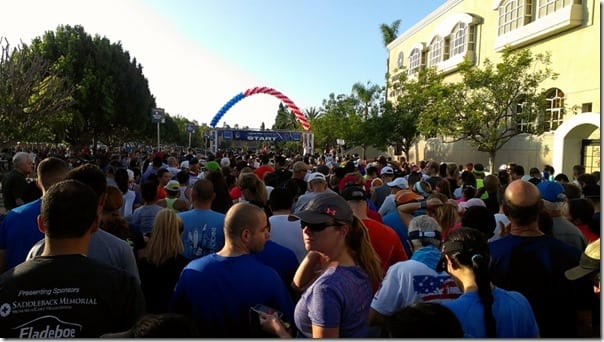 The course is gorgeous, but tough. It's hilly, which is normally not my thing but I felt good and pushed it. Guess I should have realized they don't call it Laguna HILLS for fun.
Time – 1:44:29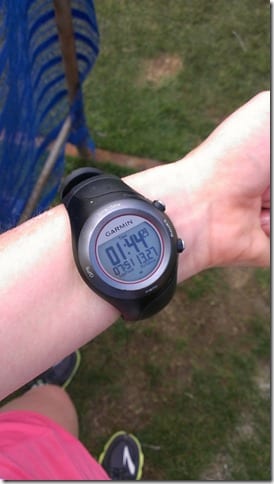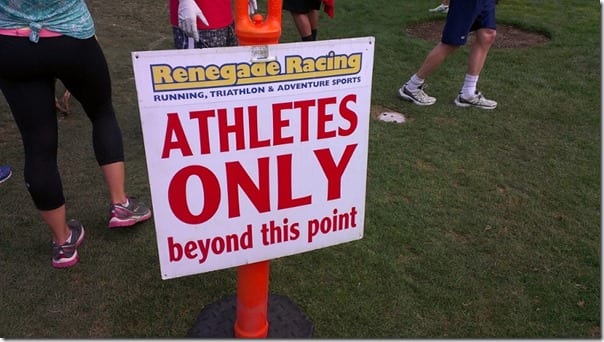 Post race festivities…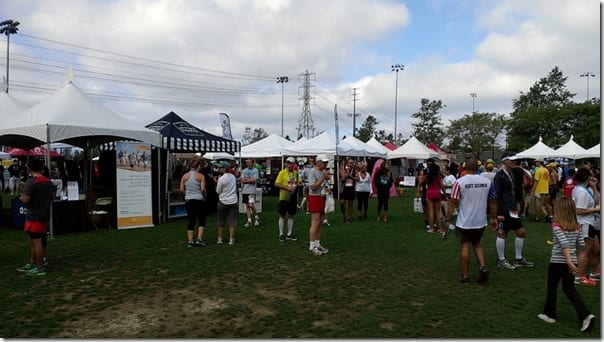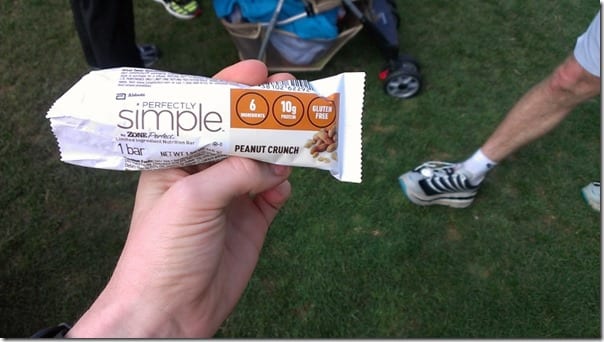 On the course I spotted a little red head runner and got excited. Sheila's little boy was running the 5k. I love him.
The course ends at a local sports complex and buses take you back to the start. I'm random so I walked back to my car (about a mile away).
Overall thoughts on the Laguna Hills Half: Loved the race. It is super easy to get to / park. There is a 5k & 10k option so everyone can play. The course is gorgeous. I would run it again.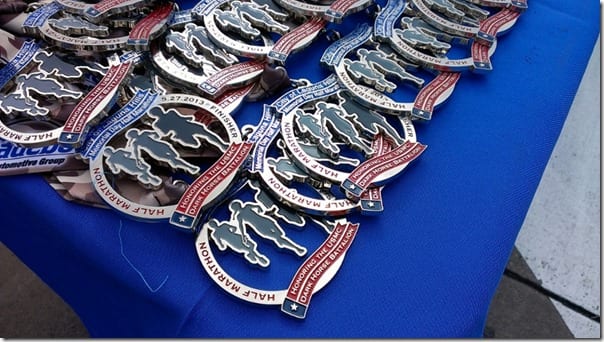 Disclaimer: The race organizers provided me with a bib for my running pleasure. All opinions are my own.
Question: How close is the mall to your house?