Hello Friends
  I wouldn't call myself a true foodie since I'm not fancy, have no idea what the hell a truffle is and drink $2.00 bottles of wine (note bottles is pluralized).
But, I LOVE FOOD! I love eating and cooking and buying food. And since I'm so loud and proud about my favorites I get a lot of questions about my "must-haves" from different stores.
Here is my essential list from Costco aka the place of a watermelon lover's dreams…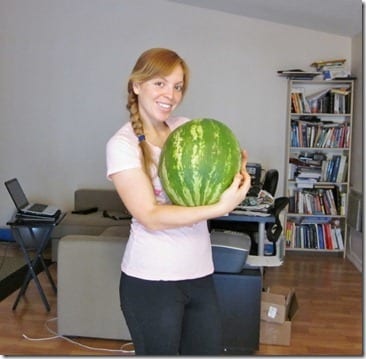 Costco is a great place to save on bread. But, I realize not everyone is like me and eats 5 or 6 pieces a day. Luckily, they are packed in individual bags so you can freeze half of it when you get home.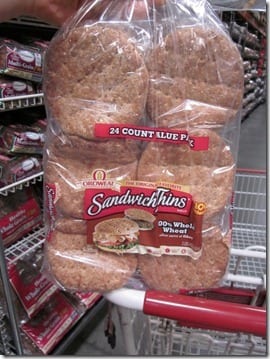 You have to buy 2 of these at a time for the price of $5.99. But they are BIGGER than the normal loafs you get at the grocery store.
STOP EVERYTHING if you have this kind of bread at your Costco. It's the best kind of non-bakery bread out there. LOVE it.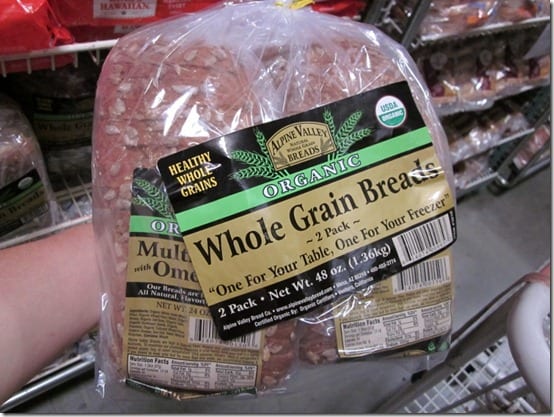 Next up are my picks from the refrigerated case section. Ben and I both love using the Laughing Cow wedges on sandwiches (especially egg sandwiches!).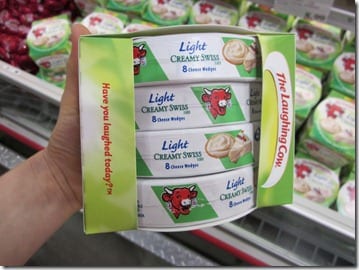 In my eyes, Sabra hummus is the only hummus
.
Veggie burgers are pretty expensive – $4.50 for one pack?! No thanks. But, I don't have time to make them from scratch. Enter bulk veggies burgers: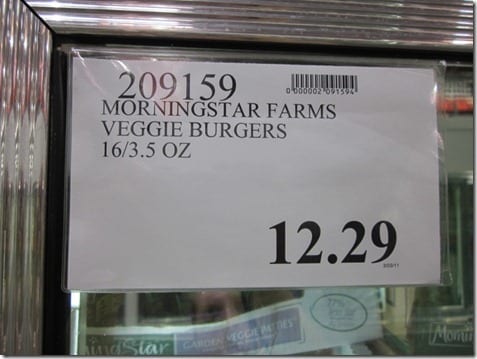 We go through eggs super fast around here, so this pack comes in handy.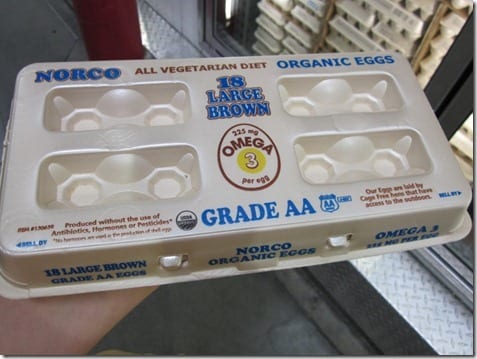 The dairy section has organic milk and greek yogurt. Some Costcos have Chobani, some have Fage (some even have both!).
I buy Gatorade by the case. Since I don't drink it that often I used to forget until I was walking out the door on a long run. Now I keep a case in the pantry and just put one in the fridge the night before a long run. Easy.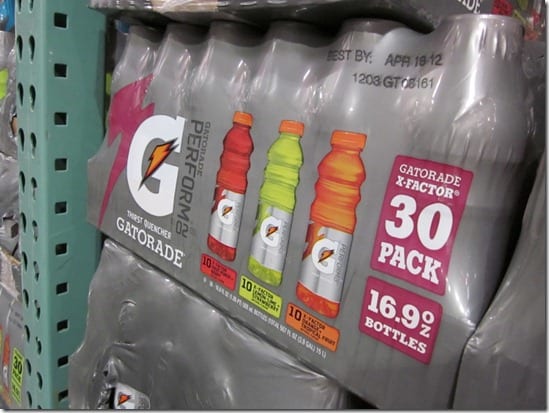 You really cannot beat this price on real Maple Syrup.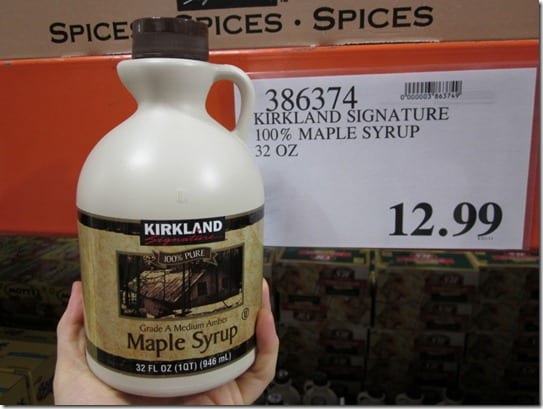 Cereal! Costco has some good healthy cereal options including Kashi and Nature's Path. My Costco also has big boxes of Quaker Oats and Coach's Oats.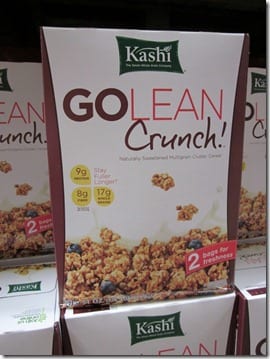 Ben's super into protein bars these days and I usually have 1 or 2 a week that missed the blog's eye.
Yep, I buy gum in bulk from Costco.
Fun fact: Every time I go to Costco I visit the 72 oz. bag of chocolate chips. One day when I decide to let my life go to shit, I'm going to buy it and eat them by the handful while watching Golden Girls reruns.
I'll probably throw it back with swigs of this…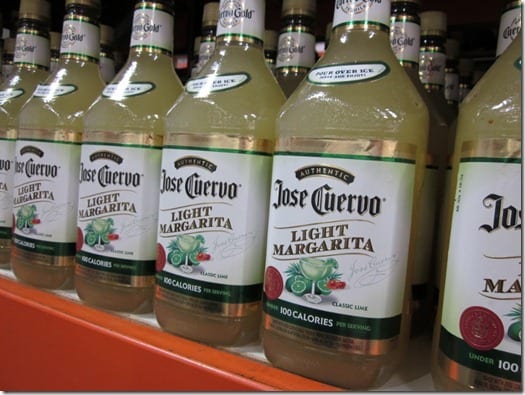 And of course I get my produce from there since I go through it like chocolate chips water. I buy the hearts of romaine, huge bags of broccoli, bell peppers, bananas, grapes and of course Watermelon <3
Lunch included the romaine.
And the final Costco must have is something I actually only let myself have every now and then…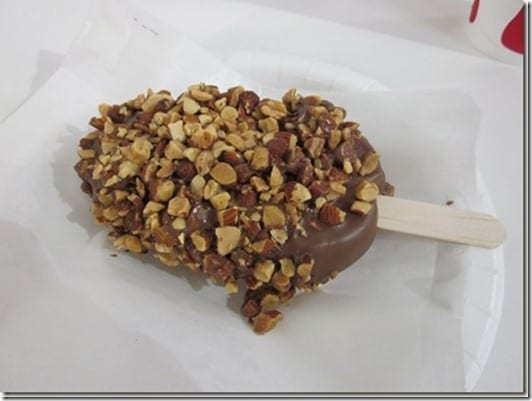 Those hand dipped ice cream bars with nuts are to die for!
Do you have any Costco essentials I didn't mention?